Once I decided that we were in a terrible state of survival mode that we didn't have to be in, the planning began shortly after. Like I said in the introduction, some sort of survival mode is simply unavoidable for us while Dave is still in nursing school, but the degree of survival mode doesn't have to be as intense as when George was first born. So I knew we could pull ourselves up for more air, but I didn't know how to do it.
I didn't know where to begin, there was so much in our life that needed attention! I wasn't sure if I would end up driving my family crazier with this overhaul. I didn't know how God wanted our life to look at this particular stage of life. I just didn't know how to start.
Here's what I did know …
the change would not happen overnight; so I gave us about a three-month time frame to work with (although we are still implementing some things I'll discuss in this series).
we needed more order to our days
we would somehow all be happier by the end of it
we had to start somewhere
Having all this, plus thousands of other little things I wanted to alter, in mind, I turned to some awesome resources for both inspiration and practical know-how. These resources focus on different areas of life (some big, some small), but all aided my efforts!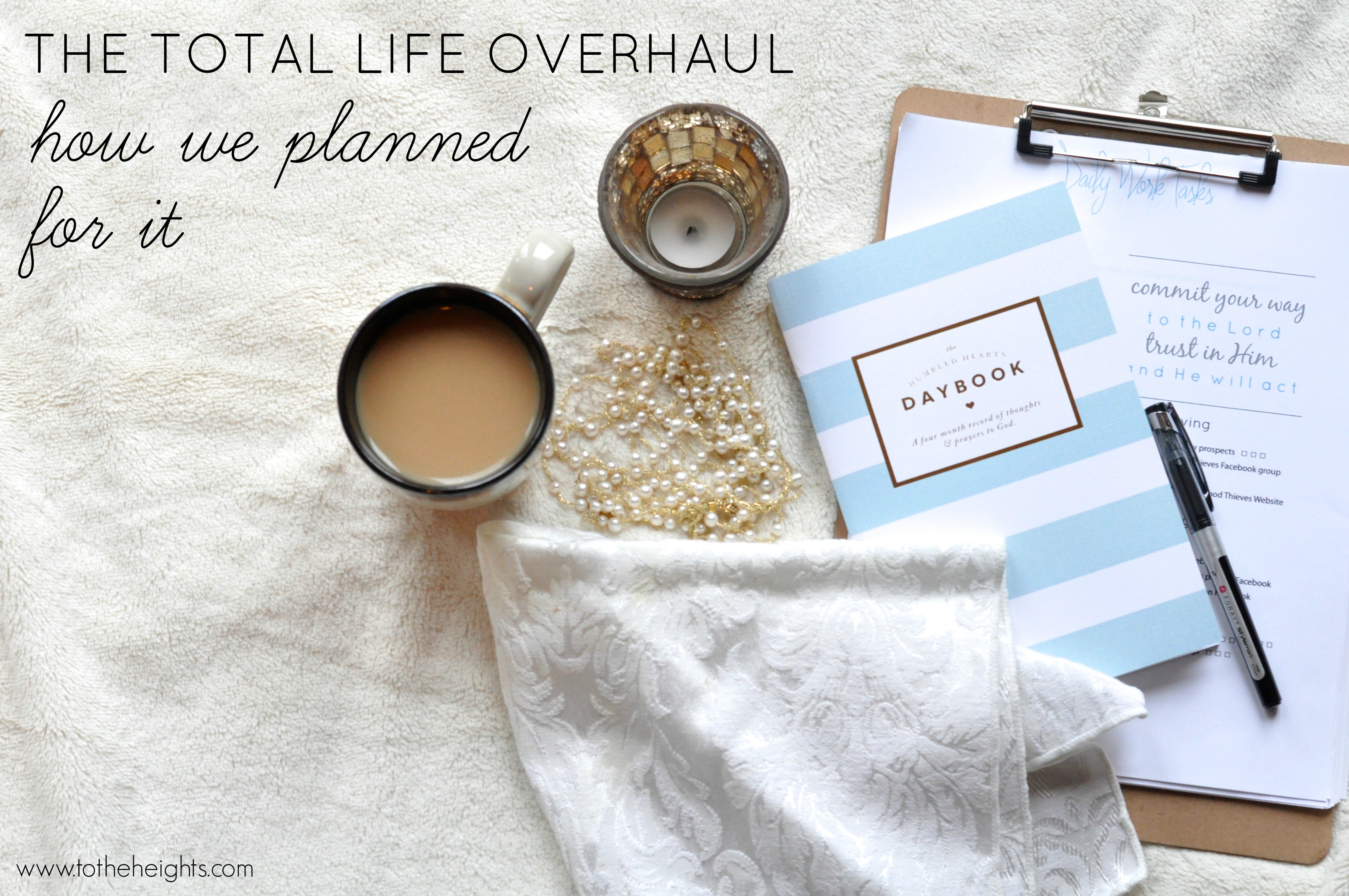 My Resources for Inspiration and Formulating a Game Plan
Of course, you don't have to consult all these resources to begin! But I just wanted to share with you what helped guide us. Of course, there are other awesome additional resources that I'll mention throughout the series, but those are even more specific, so I'll save them 😉
But where to begin?
I decided to use the 5 P's to guide the course of our overhaul. So we began with the most important part of our lives: prayer. Honestly, I didn't think much past the area we were working on, otherwise I would have been super overwhelmed.
Ok! I've talked your ear wrote your eye off long enough! Up next, then, we will talk about spirituality and how this most important aspect of my life needed the most work.
Thanks for following along, friends!