Check out the other installments in this series: the intro, how we planned for it, prayer, health, family life, work-leisure balance, and scheduling. 
Congratulations if you've made it through this entire series! I wish I could give you a major award but we'll all have to settle for imaginary gold stars 😉
We've been chatting about systems and changes and trying to thrive in the midst of survival mode. We've looked at methods and various areas of our lives.
Toward the end of our personal life overhaul, I was riding in the car with my dad, telling him everything I've written to you here, and he said something that totally flipped everything on its head.
After affirming all our efforts, he offered a piece of consolation:
"You know, all you can do is your best. There will be seasons of life where certain areas will need to take precedence. Sometimes, other priorities will have to slide. Sometimes the laundry will sit on the couch for a few extra days. And that's ok. That's how life goes, and if you're playing with your son instead of doing the dishes, you're in the right place."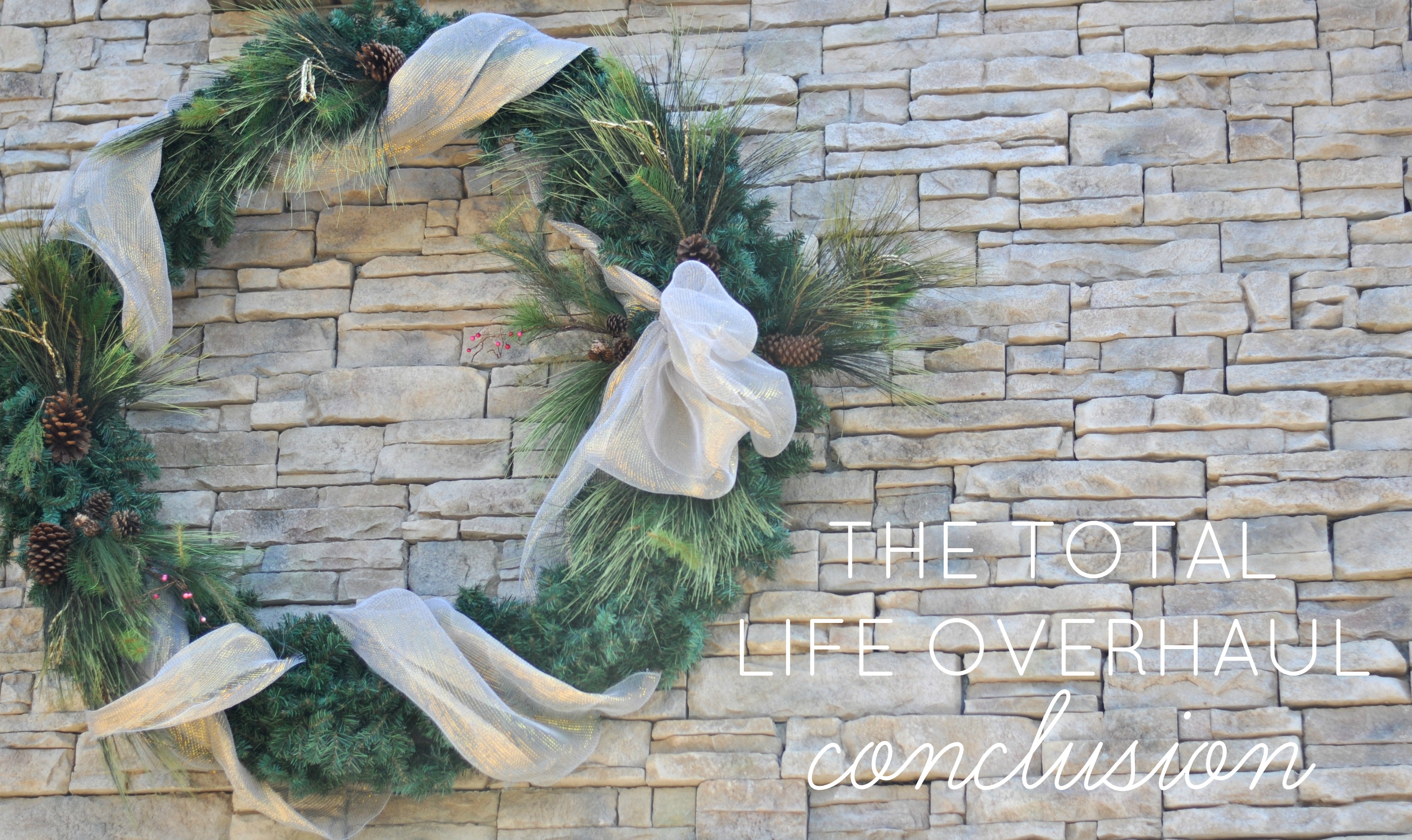 That's what I'd like to leave us with, friends.
You see, this total life overhaul isn't about perfection. It's not about taking full control of your life.
It's about thriving in the midst of survival mode. It's about ordering our lives so that we can be more available to our families. It's about eliminating distractions so we can be more receptive to God's still small voice.
It's my hope that this series has inspired and encouraged you along your way. Not your way to perfection, but your way to living a life that doesn't drain you but fills you.
Now I'd love to know, what area of your life are you most excited about overhauling?!