Want to join hundreds of buddies as we cheer one another on? Looking for community, encouragement, and inspiration for your journey to the heights of life?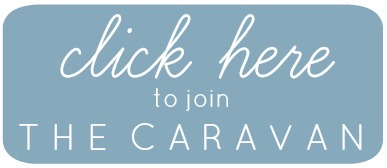 I created The Caravan, the To the Heights monthly email newsletter just for that purpose: to support you and keep you company along the way up the mountain.
Every month, you'll receive an email from me. Don't worry – I promise not to spam you – I hate that, too! In the newsletter, you will find an assortment of content because life is varied as is this blog. You can expect exclusive content, a closer look into our life and the goings on here, recipes I love, and interesting links from around the web. As a member of the caravan, you will also be the first to receive insider information about some exciting projects that are close to my heart. You will be able to respond to every newsletter if you fancy, and I hope you do, because I'd love to chat with you 🙂
Along with gaining a greater sense of community, you'll also get my first ebook for F-R-E-E!
Write it Down is a goal-setting guide aimed at helping you discover and achieve your dreams.
Over the years, I've really honed a system for determining my most important dreams and formulating a practical plan for making them happen. After several friends and family members approached me about the kind of system I have in place, I decided to jot it all down for you. I've read several goal setting workbooks before, so I wanted to bring you all a little something fresh and out of the box.  This 16-page ebook is dedicated to helping you dream big and bring those dreams to life in concrete and actionable ways. In it, you'll find resources and printables to aid you in your goal setting process.
This system of goal setting has helped us achieve what we previously thought would be impossible or at least highly unlikely. It's helped me break bad habits and form good ones. It's enabled me to once again find my passion and purpose in this life and to gear every other little thing in my life toward that purpose.
So, are you ready to meet up with The Caravan and get your goal-setting guide ebook? We can't wait to have you along for the ride 🙂