Part One Here … and Part Two.
If you've persevered to this point of the story then I'll do my best to invent a time machine to take us back to our wedding day and plop you right in with the wedding party. Mazel-tov.
To catch everyone up to speed … Dave and I meet when we're sophomores in high school, I crush hard, we become BFFs, I realize that we'll only ever be BFFs and not lovers, he walks across the country, I study abroad, and now it's December of my sophomore year of college.
Phew. Four years summed up in three lines.
So I get home from Austria in mid-December, excited for a relaxing Christmas break with my family that I hadn't seen in months.  I expected to hole-up at home and enjoy much-missed American comforts, and I was not even thinking about seeing David. But, for some providential reason, I saw him so much during that month at home. More than all the other times I'd ever seen him over the last four years combined. Why? Well he and his family were making a lot of trips to my town to play music for various conferences, weddings, holy hours, etc. And without fail his siblings would call me up during each of their visits and ask me to come hang out after the events. So our met-ups at Panera Bread were frequent, and they became painful, because David.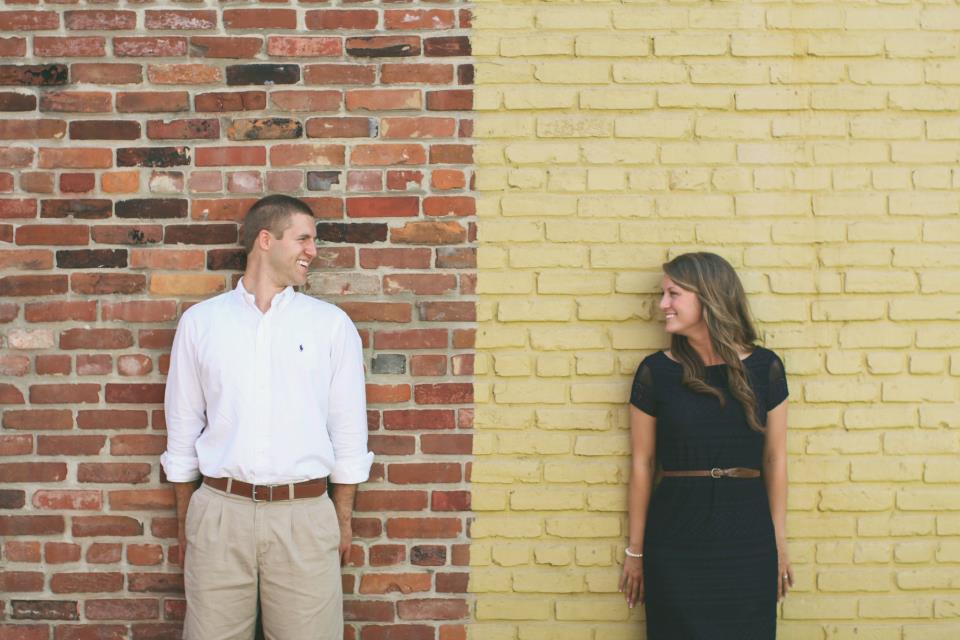 At least when I wasn't around him, it was easy to forget him. But there he was, in my town, in my space, in my face at least twice a week and it was driving me insane. My initial feelings for him came surging back and I was livid about it. Hadn't I written this off a long time ago? Hadn't I realized that it was never. going. to happen?!
And Dave? Oh, he was starting to twist my heart into a pretzel. Two memories from that Christmas break stand out more than all the others.
Once, we were catching up on the phone late at night. We were talking about our respective adventures that the year had exposed us to, how it had changed us, and what we hoped for the future. At the end of our conversation, we exchanged normal pleasantries and, as I brought the phone into eyesight to hang up, I heard, "Olivia?". I quickly pulled the phone back to my ear and said, "Yeah?"… "You're a gem."
I mumbled something along the lines of 'thanks, you too' yada yada and promptly pressed "end".
Then I relayed that evening's events to Kaitlin via text messages that undoubtedly went something like "He said I was a gem. WTH?! What is he doing to me?!" and on and on.
The other memory that remains crystal clear occurred about a week after what I still refer to as "the gem incident". I was driving to Indiana to visit my family and once again, was on the phone with Dave talking more about his summer and my time abroad. We ended our conversation right as I pulled up to my family's local Catholic church about a block away from my grandparents' house. I pulled into the parking lot and got out of my car. I could feel my emotions rising from my gut to my throat. I knew the Lord and I were about the have it out, and I was ready. Y'all, at this point I was miserable. It was as if everything I thought about and felt for Dave over the last four years had converged into one massively strong army that was determined to be my demise.
I went to swing open the doors of the church with ferocity. But it was locked. "Ha", I thought, "This isn't stopping me, Jesus." So I pressed my forehead against the cold glass door, made visual contact with the tabernacle, and let my heart pour forth. My breathe fogged up the window as I cried through angry, hopefully, desperate words. It was one of my rawest moments of prayer. I'll never forget it. I needed to be rescued from this, one way or the other. And that was my plea. Save me, O Lord.
At this point, I knew I really needed divine assistance. I'm a huge fan of novenas, so I figured that was the best way to go. As I was trying to decide which heavenly friend to bug about my heartbreak, I realized that maybe one of Dave's favorite saints would be a good one to petition. I remember Dave telling me once about St. Philomena. He loves her so, so much. He's convinced that her intercession played a huge role in saving his leg. So I figured she'd be a good one to go to. So I began a novena to St. Philomena and my exact intention was this: "Lord, if these feelings for David are from you and a part of your plan, then please foster them; but if they're not, please remove them from my heart forever. Amen"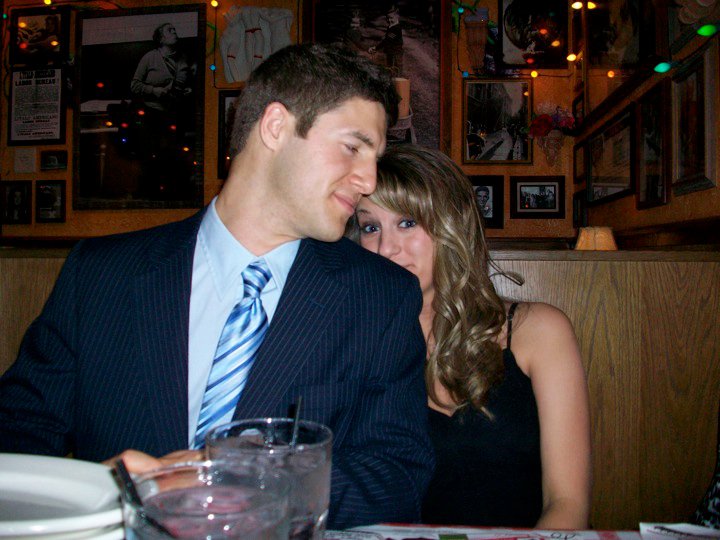 So let's fast forward to the good stuff, yeah? About a week later, it was time for the new year. Dave's sister called me a couple of days before New Years Eve and invited me down to their place for the celebration. They were having lots of family friends come in to hang out for a few days and kick off 2010, and they wanted me to be there. Great, more torture, I thought. But I didn't have any other plans and I figured it was better to be silently suffering with peers my own age than spending NYE with my parents and their friends because como se dice L-O-S-E-R?
So I drove to the Spears' town on the afternoon of December 30th. Tons of people were visiting and that part was a blast. Somewhere amidst the cooking, chatting, game-playing, and target practice, Dave quietly pulled me aside and said, "Hey, I need to talk to you sometime while you're in".  I noted his request and honestly, thought nothing of it. The rest of that day passed and I went to bed in their upstairs living area wondering what he wanted to chat about.
The next morning, we awoke, had breakfast, and then the house got eerily empty. Everyone except Dave and I left: some went to work out, others went shopping, others went to get a massage, others went to holy hour, and others were still sleeping. Somehow, the 20+ people that were there a few hours ago all dispersed. Dave looked at me and asked if I wanted to go talk downstairs.
I followed him blindly down the stairs and into their formal living room. In our PJs, we both plopped down on the couch. He was nervous, and I was clueless.
Then came the speech that altered life forever. He just started talking. The most beautiful words just came forth.
He began by declaring that he had strong feelings for me. That he had them since the first time we met. That he thought I would never feel the same way about him, so he stifled them. That he figured we would always just be friends. That at that football game during our senior year, he was so nervous around me that he could barely look at me. That this year, he realized that he couldn't ignore his feelings any longer, but the timing was just never right. That he knew we were great friends, and didn't want to wreck anything. That he so desperately took this to prayer. That he just finished a novena to St. Philomena about God's will in all of this, and felt that it was time to tell me how he felt. The exact same novena I had just finished. That he wanted to be with me, that he loved our foundation, and wanted me to be a part of his daily life.
Y'all, my jaw was on the floor this whole time. Poor Dave, he was probably dying a little inside waiting for me to say something. But I couldn't I couldn't say anything. I was shocked. How did this happen? How were we both in the same boat facing opposite directions for four years? I was amazed and thrilled and excited. I finally found my words and expressed my matching sentiments, and we spent the next hour telling stories about our friendship, laughing about the times we were silently thinking the same things, and wondering how this all came to be.
And then, as if he were cued for some comedy during this intense moment, Dave's little brother walked through the room. Dave called for him:
Dave: "Hey, Joe, I told her."
Joe: "Oh shit."
I couldn't have agreed more. Four years of this, four years of friends and family being aware of our situation and just praying that whatever was supposed to happen, would happen. And here we were at that crossroads, this defining moment. In our PJs on the last day of the year, we started a new journey.
We began dating and I went back to Steubenville while he stayed in Kentucky. Our relationship was wild and wonderful and challenging as we transitioned from being great friends to more than that. There's lots to tell about our time together, including a painful break up, four months spent apart while he was in Austria, tough decisions about school and career and life, and a magical first kiss that was a year in the making. But I'm already over 1,000 words in this post so I'll spare you those details. 😉
Now tell me, are you sick of us yet (because I am), or do you want to hear the engagement story? You won't hurt my feelings either way, but you know I live to please you.