Over the past few weeks, we've been really honing in on a nursery design.  For a while I was having a tough time deciding on a "theme" for the Nugget's room.  Pinterest is a blessing and a curse when it comes to things like this; there are so many fantastic ideas, but there are so many fantastic ideas.
Our break through finally came when I found curtains that fit what I had been envisioning for his room.  We began to build everything else around that.  Thankfully, all the different ideas that sparked my interest were able to be incorporated into the design!
I stumbled across this rug from Wal Mart in my pursuits and realized that it would be perfect for the nursery: it is soft, will hide dirt/stains easily, and blends the various colors used throughout the room in the furniture and walls (grey, tan, brown, and ivory).  There was only one problem.  It was too small.  I wanted a big area rug to make the tiny room feel bigger and more inviting, and this size just wouldn't cut it.  In my discouragement, I was ready to throw in the towel and continue the search, but my should-have-been-an-interior-designer mother wasn't as quick to wave the white flag.
She determined that we could simply buy two of the same rug and sew them together to make one.  She said she had seen it done many times on HGTV, so the method had to be legit.  My cautious and doubtful self was slow to jump on board; but I've seen my mom work her magic enough times to know that if she says it can be done, then darn it, it's going to get done.
So the next time you find yourself loving a rug that's too small, purchase two of them and make them into one!
What you need:
Rugs of choice (obvi)
Strong thread that will blend well with the colors and patterns of the rugs (I used upholstery thread)
Big sewing needle (I wish I could be more specific about size but I cannot remember what the size was – but it was definitely big)
Here's how to do it:
1. Unroll the rugs and match up their ends according to how you want them to lay.  Determine which sides you are going to sew together.
2. Use scissors to cut off the binding on the sides of the rugs you are sewing together.
3. Thread your big needle with lots of thread and tie a sturdy knot at the eye.
4. Begin sewing.  As you begin, reinforce the thread with multiple stitches to ensure a sturdy start.  Continue to sew the sides together using a loop motion.  You may need to re-thread your needle a few times before you reach the end.  Once you finish, reinforce the other end with a few stitches again.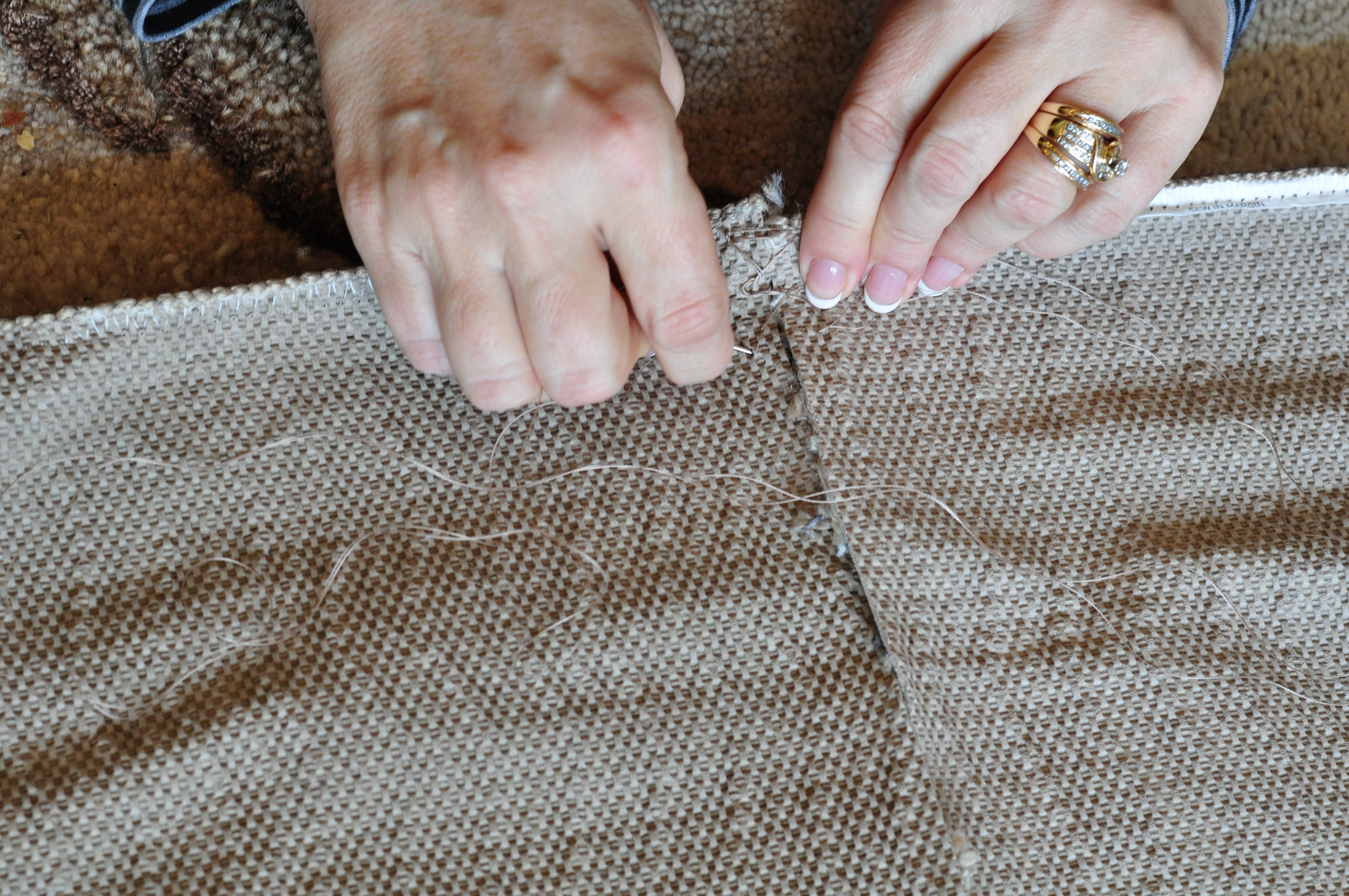 5. Once the sewing is complete, reinforce the stitching with No Sew fabric glue along the seam.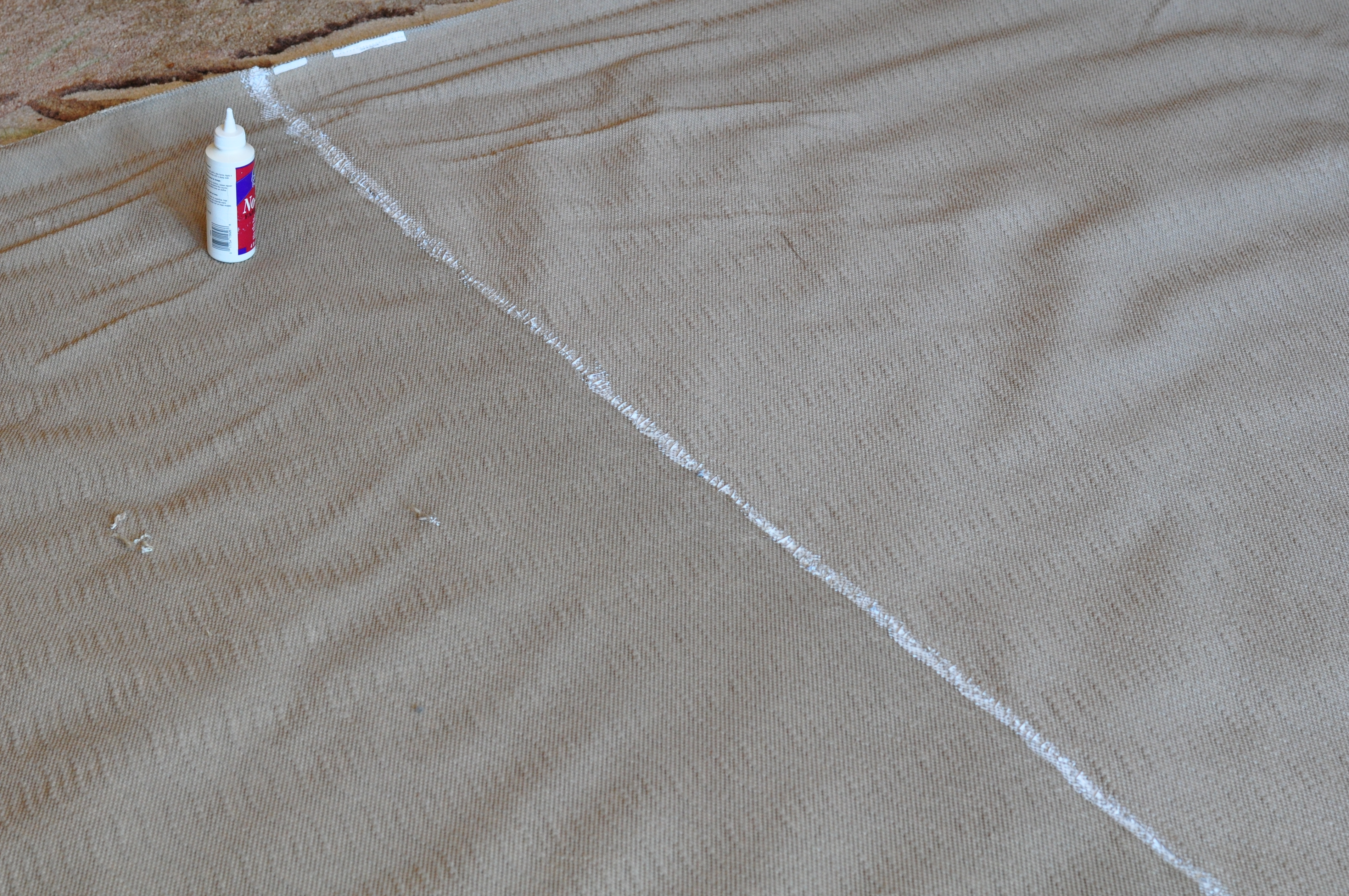 6. Allow to dry.  Flip over, vacuum, and admire your handiwork!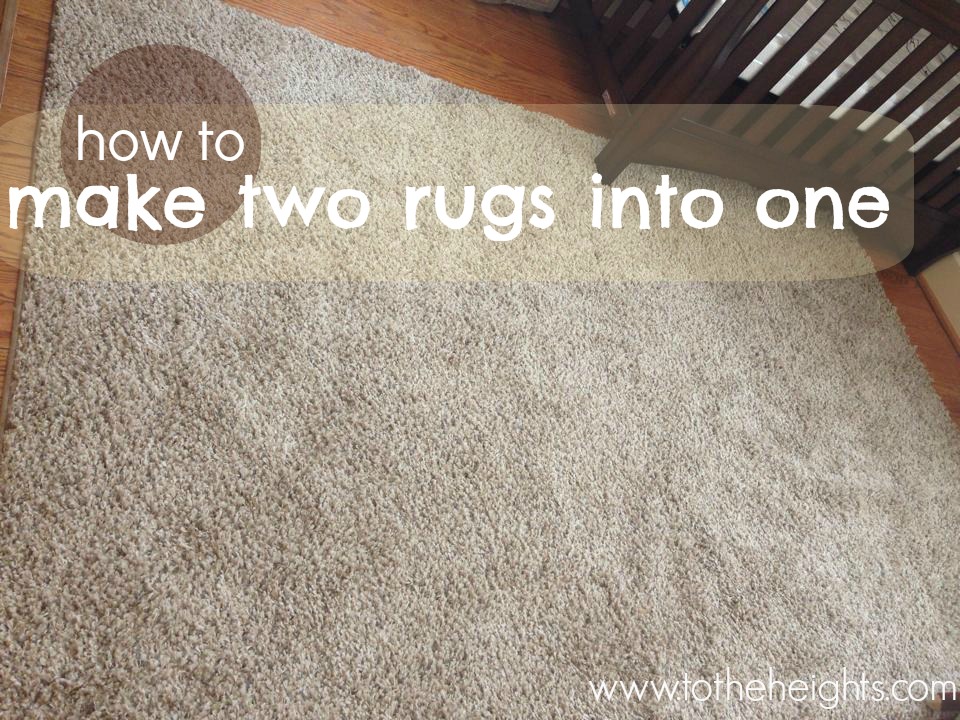 Have you tackled any DIY projects lately?  Have an easier way to make two rugs into one?  Share below!