In the last Small Apartment Living post, we talked all about how hanging floating shelves in your small space can increase storage space and add texture and color to bland walls without taking up any real square footage.
Another potential downside of apartment living is smaller rooms and lower ceilings. Sometimes you can feel like a little sardine.
But!  There's a trick to making your rooms feel larger and your ceilings seem higher: hang your window curtains higher than your windows and let them flow all the way to the ground.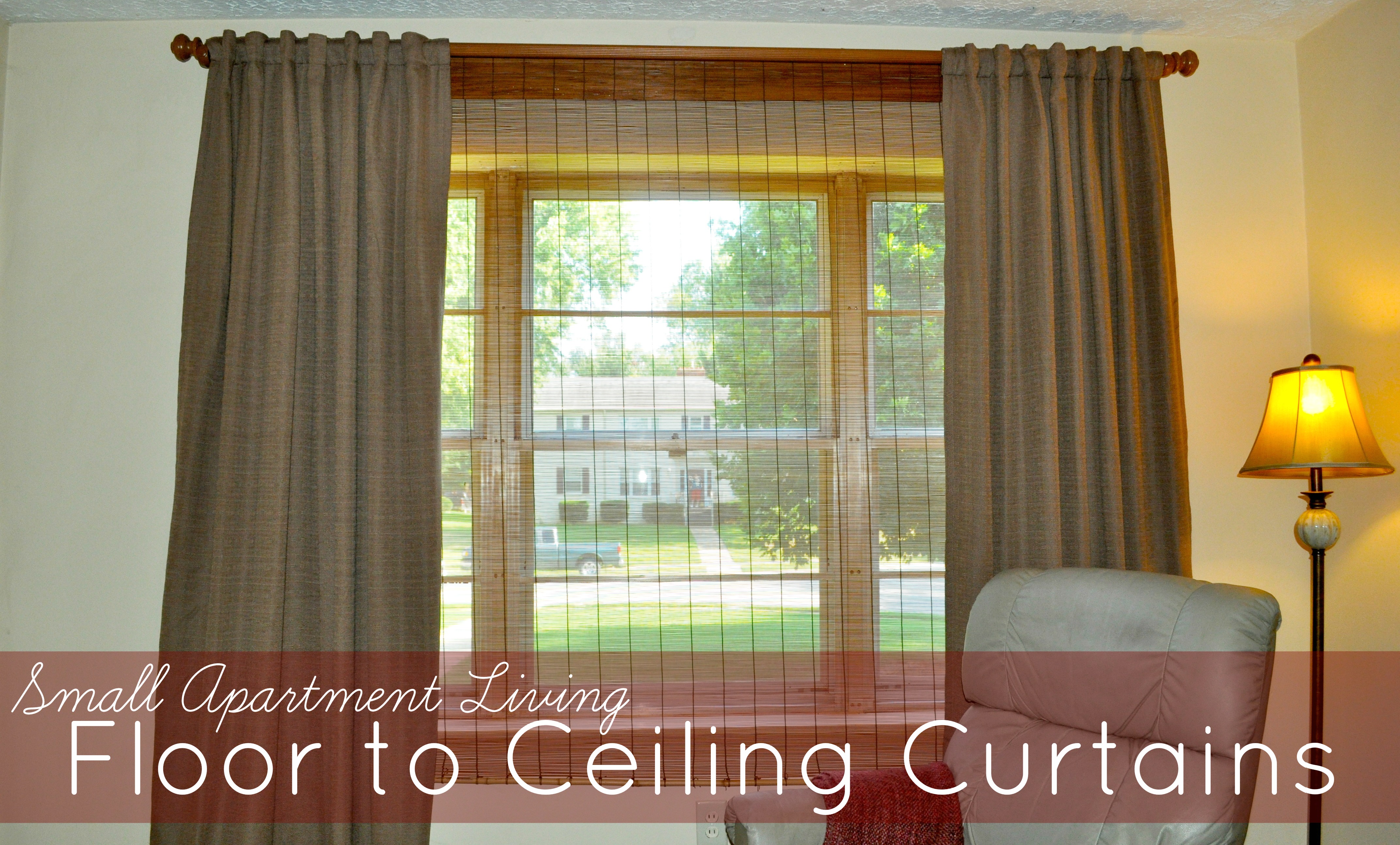 This is a tip my momma gave me (that she uses in their house, even though their rooms aren't as small as ours) that I will employ forever and ever amen.  When Dave and I found our apartment (that we adore), we had a beef with the windows.  It's an older building with great character, but also houses older windows that are less than attractive.  Their redeeming factor is that they are BIG and they let in a lot of natural light, so we needed to make them work somehow, some way.  First, we hung the blind.  We love this blind for a few reasons:
It covers the gross metal window frames
It still lets the light filter through
We can see outside, but outside cannot see in
Then, we hung the curtains.  And we hung them hiiiiigh because:
It gives the illusion that the windows are bigger.  "Bigger" windows = "bigger" room.
It makes the ceiling look higher.  Floor to ceiling curtains draw your eye up, up, and up toward the ceiling.
It makes the entire room look bigger.  Big pieces in small spaces give the impression that the whole room is big.
What do you think about hanging your window treatments higher than your actual windows?  What other tricks do you have for making small spaces look larger?  
---
Follow Along!
Bloglovin' // Facebook // Twitter // Pinterest // Instagram