Growing up in the South, I was bred on sweet tea, or, as my dad likes to call it, "the nectar of the gods".  Sweet tea, good, sweet, tea, is a summer staple down here.  It's impossible to attend a party or get together without being offered the delightful beverage, to which my answer is always and without exception, "yes, thank you, I'll have three glasses".
But it goes without saying that to indulge in three glasses of the sugary substance on the regular would be detrimental to both my energy levels and my ability to fit into my bridesmaid dress this summer.
So when the heat rolls around each year, I grow giddy with excitement because I know it's time for my favorite alternative to sweet tea: Iced Green and Mint Tea.
This tea is my go-to drink during the summers when I want some variety with my water, without causing a sugar crash/overload.  This tea is naturally sweetened with stevia, so it provides the comfort of sweetness without the negative side effects.  Both mint tea and green tea are booming with health benefits, plus they taste great when combined.  Green tea promotes digestion and is full of antioxidants, and mint tea soothes both the digestive tract and any sore throats that might be caused by allergies.  This recipe requires minimal ingredients and time and is also inexpensive.  It's a win-win-win, people!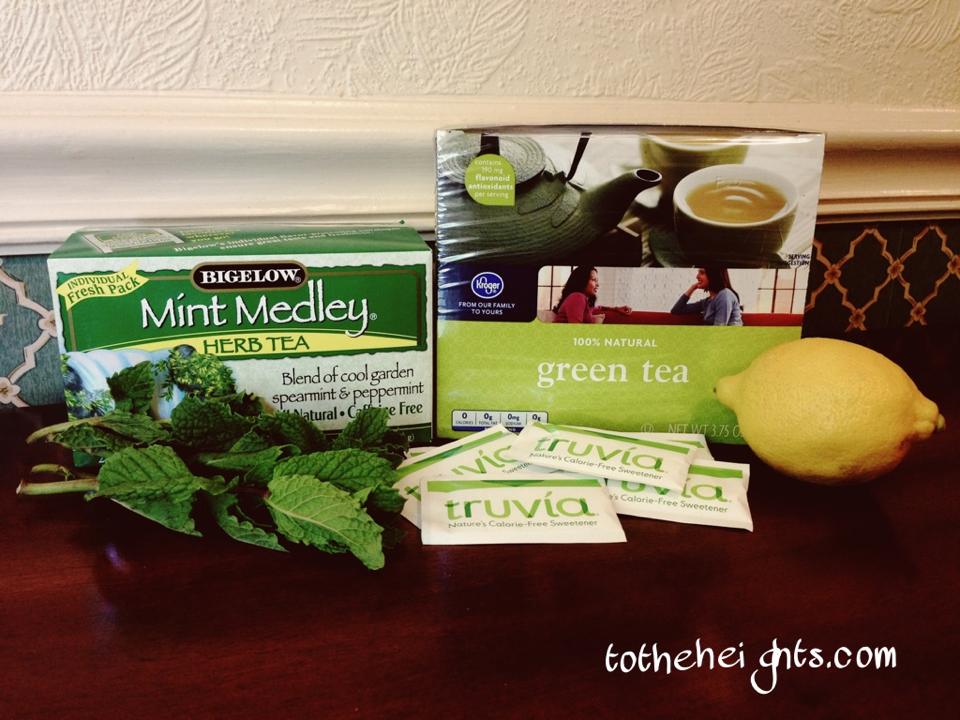 To make, boil anywhere from 8-10 cups of water (depending on the size of your pitcher) in a tea kettle or a pot on the stove.  While water is warming, place both mint and green tea bags and stevia in a pitcher.  The ratio I use is 1 mint tea bag : 2 green tea bags : 1/2 packet of Truvia.  I've found that one mint tea bag per cup gives enough flavor, 1/2 packet of stevia per cup sweetens the tea perfectly, and, since I love green tea and it's so stinking good for you, I throw in two tea bags per cup for fun.
Confusing?  Here's an example of what I made this morning: I boiled 10 cups of water and poured it over 20 green tea bags, 10 mint tea bags, and 10 packets of Truvia.  I hope that helps.
Refrigerate.  When ready to serve, pour over ice and add a sprig of mint or lemon wedge if you fancy.  Enjoy!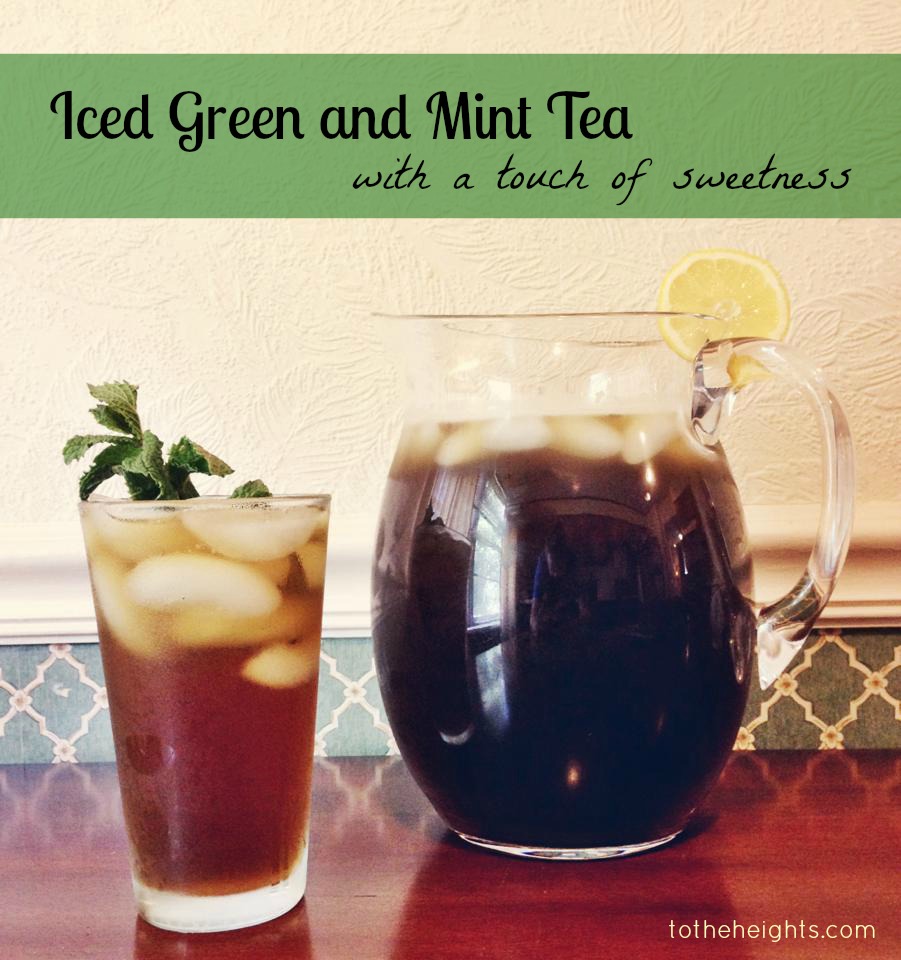 Do you have any favorite summertime drinks (they don't have to be healthy to please me ;))?  If so, please list them in the comments below so I can explore!