I hope you all had a wonderful Memorial Day Weekend!  Mine flew by much too quickly for my liking.  But, what can you do?  Well one thing you can do is relive the events of the weekend by joining Hallie and the other beauties in this week's linkup.  Which is what I'm going to do.  Starting now.  Ok here are my five favorite things from this weekend.  Ok here we go.
– 1 –
Family Milestones
The grandkids immediately behind me in the familial lineage graduated from high school this weekend.  Talk about a tear-filled 50-minute graduation ceremony.  And yes, you read that correctly: fifty minutes.  Who knew that was even possible?  I'm still beaming with pride and I can't wait to see what they do next!
After the ceremony, my aunts threw an amazing party at their church's parish hall.  Both mothers of the two graduates (my mom's two youngest sisters) are caterers and bakers, so the food was uh-may-zing and we ate until we couldn't breathe…which seemed like a good idea until we noticed this beauty: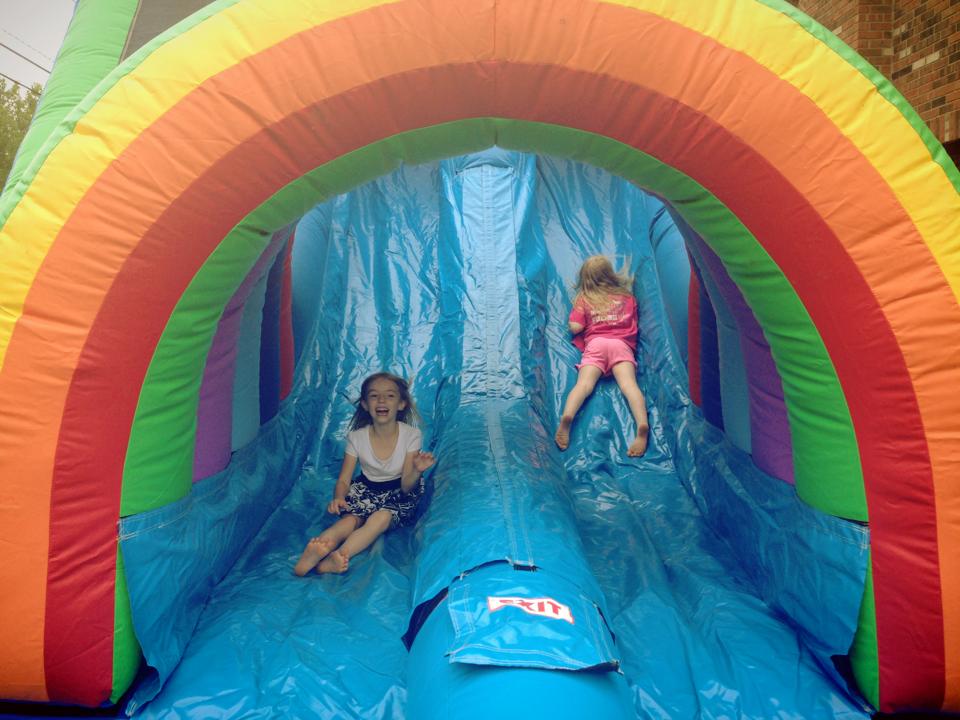 and realized we would lose all of our food if we joined my baby cousins in the bouncy-rowdy-hurling fun.  So instead I took pictures.  Much safer and much-less nauseating.
There really are no words to describe spending time with family you don't get to see on a regular basis.  It's home, and it's full of life, hugs, and many 'oh my goodness, they're so big' moments.
– 2 –
Margaret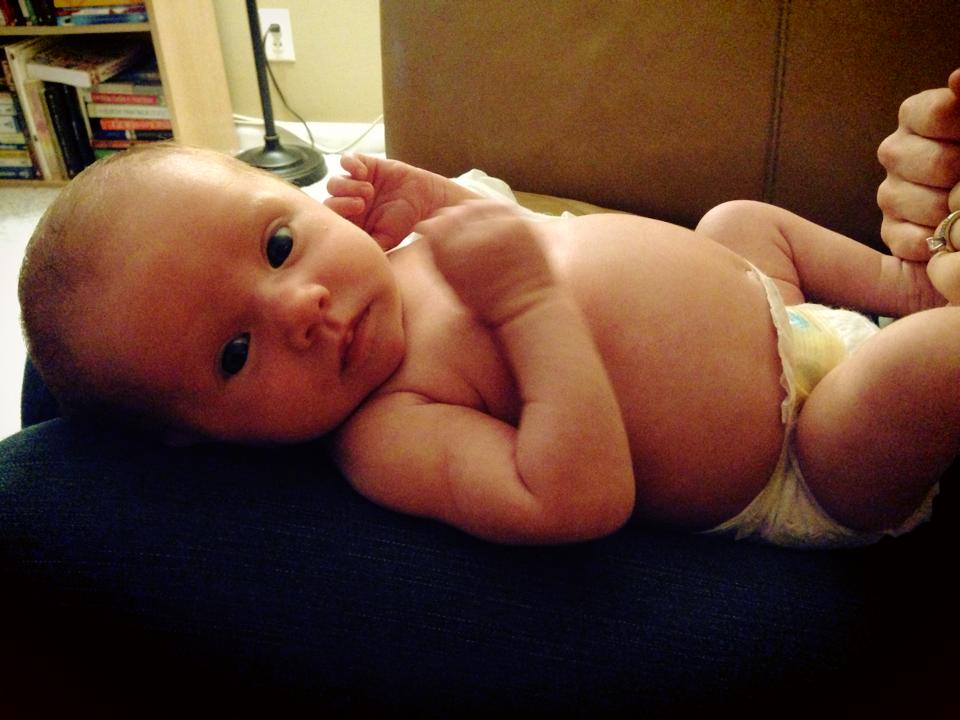 After the grad party I sprinted up to Northern Kentucky to meet my friend's new little one, Margaret.  She is just as perfect in person as she is in this picture.  Plus, the next day she spent eight whole hours in the car as we drove to Steubenville, OH and back and she slept the whole way.  Sign me up for one of those because that's the way to do it!
– 3 –
The Bride-to-Be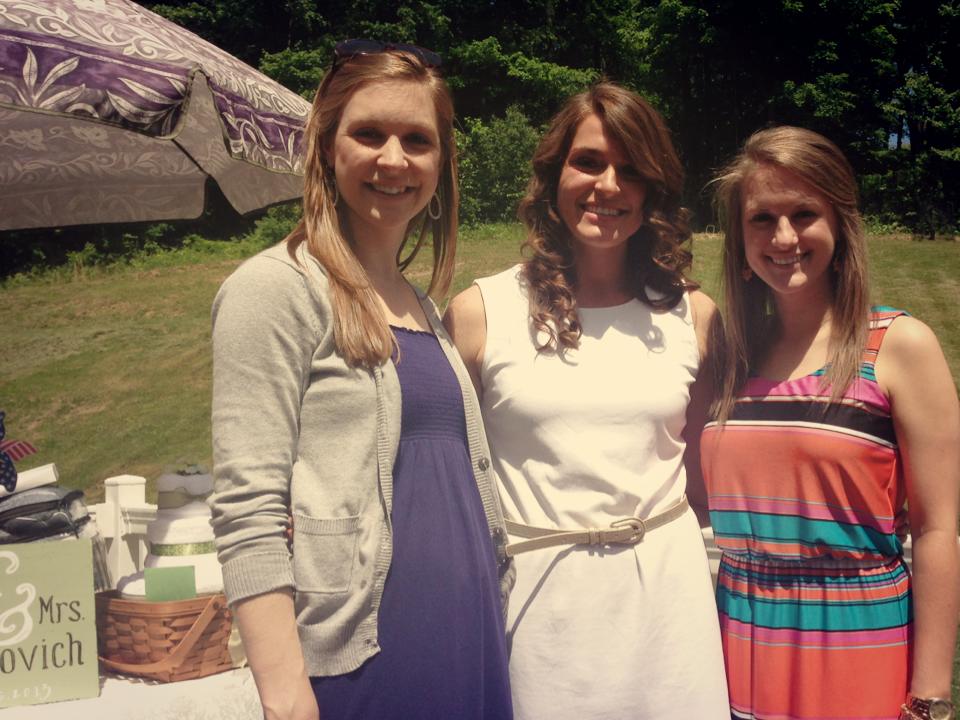 What might be the occasion that brought us all the way to Steubenville?  Our beautiful best friend's bridal shower, of course!  Christina gets married in six weeks and we spent all day Sunday celebrating her and her upcoming nuptials.  Chris is the sixth child in her family to get married, so trust me when I tell you that her family knows how to throw a party.  Spending the afternoon with so many wonderful women was refreshing beyond explanation.  I told you last week that my little heart needed to see these two, and now it is so full…
– 4 –
Mona Burgers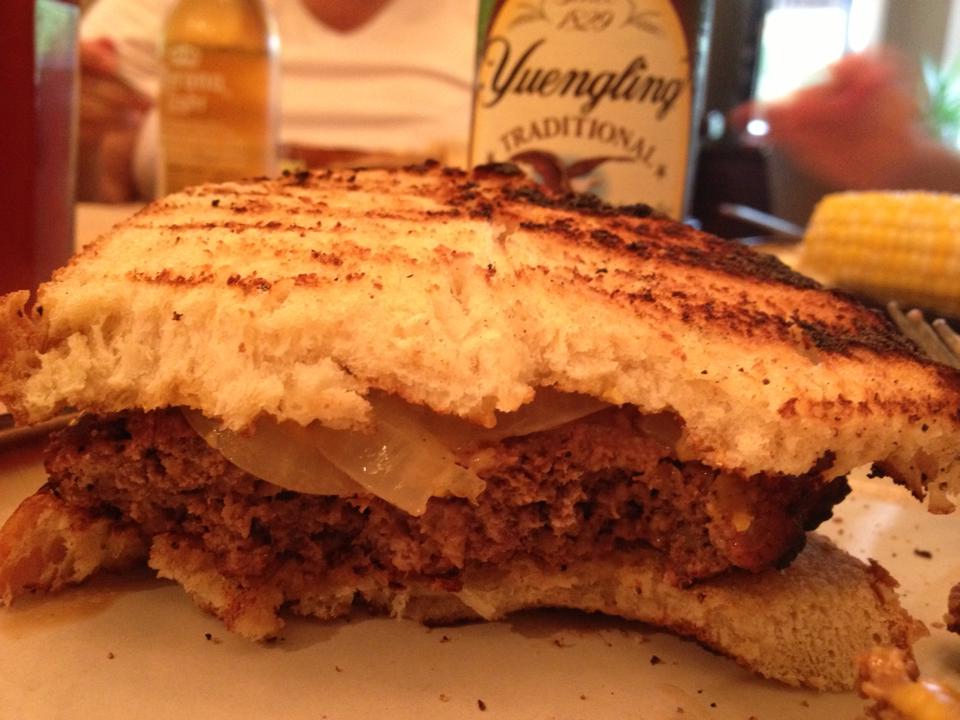 …as is my belly.  My dad's birthday was on Monday, so my mom invited Dave and myself over for burgers and brats to celebrate dad's big 5-0.  Now, Mama O does not simply grill any burger.  Nay nay.  The Mona Burger (titled after the chef) is the best burger I have ever tasted.  I don't know how she makes them; but I do know that it is the most succulent half pound of beef sandwiched between the toastiest pieces of bread all while nestled in with two slices of cheese.  The grilled onions added a nice sweetness but to be honest this burger is perfect on its own.  They taste so good that I wish I had four stomachs so I could munch on multiple ones in a single sitting.  Great job, mom, you are a meat artist.
– 5 –
This Guy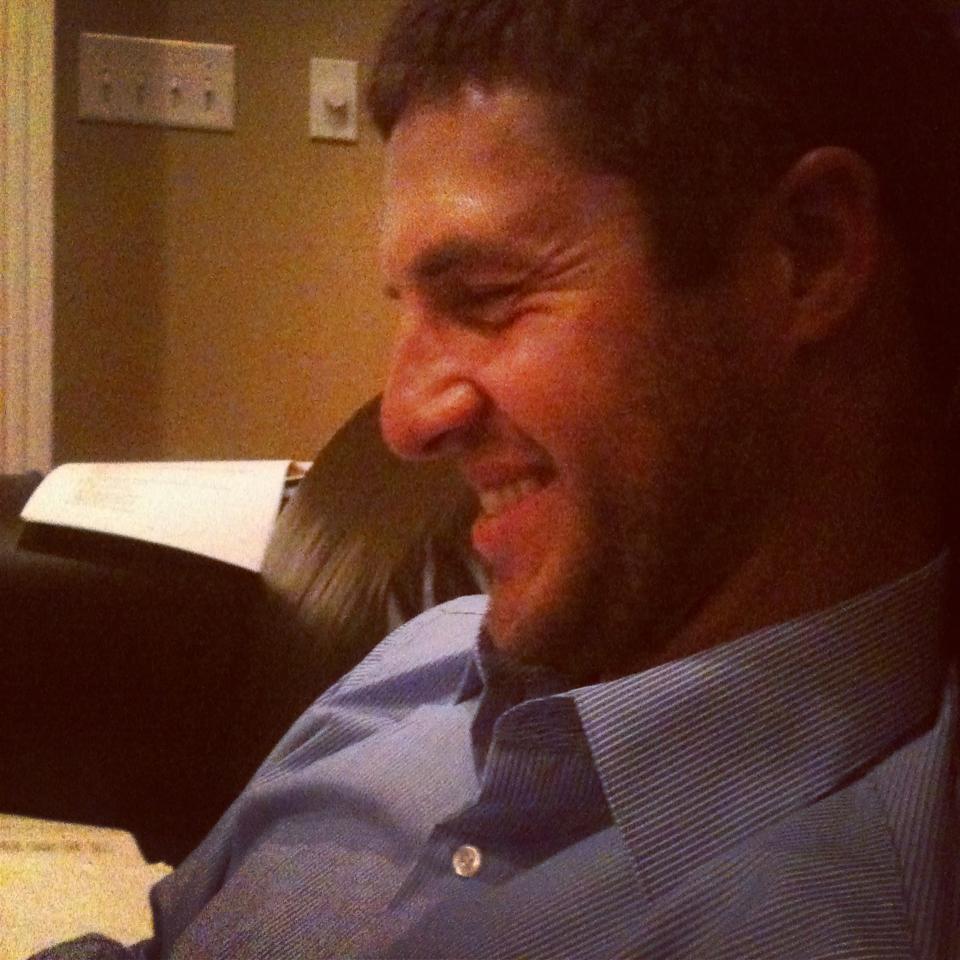 Last, but not least, the final favorite goes to my better half.  Happy five month anniversary, D-Train!  Here's to the next 1,000 😉
Now please go visit Hallie so I can learn all about what you love this week!