You may have noticed (or not, since your life doesn't revolve around this blog 😉 ) that I haven't been writing here as much lately. That's partly due to an increase in activity in other areas of my life, but mostly due to the craziness of this last month of nursing school. Hell hath no fury like nursing school, and we've found ourselves blistered and bruised during March and April.
BUT! But.
Yesterday was Dave's last test of the semester, making today the first official day of his summer break.
And while his slight increase of free time (he works overtime during summers) might allow me to get back to the regularly scheduled programming around here, I am instead going to take this opportunity to step back from this beloved blog of mine for a bit.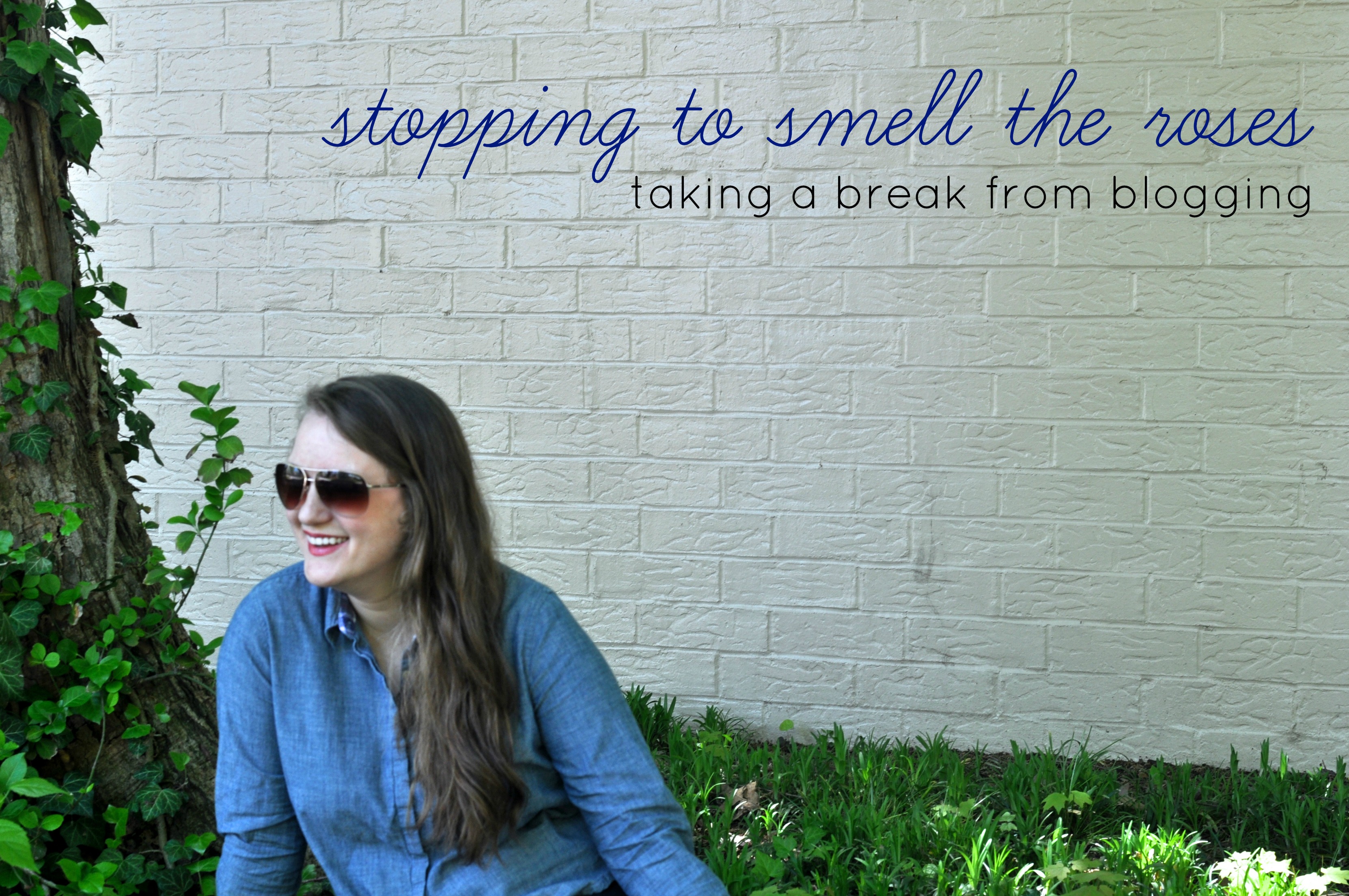 Why am I doing this?
Since this semester has been so hard on us and stretched our sanity thin, I really want to soak up David this summer and just dive into family time. I have a huge desire to decrease our commitments outside of work, and unfortunately, that means this space I hold so dear.
It wasn't easy to decide to take a blogging break, but when I finally allowed my heart to settle into the possibility, I felt excited and homey. Not because I no longer thrive on writing or enjoy your company (that's what I'll miss most!), but because that freed up time means even more family snuggles and wagon walks.
And right now, in this season of life, that's what we need the most.
When will I be back?
I would love to tell you that I'll be back as soon as Dave starts his last semester (ALLE-FREAKING-LUIA!) in August, but I don't want to mislead you amazing people. I hope to be back to regular blogging by then; but honestly, the upcoming semester is supposed to be the most difficult and time-consuming semester of nursing school. Judging by what we tasted this semester, if that in fact is the case, then holy cannoli. I may not even have time to eat.
Just kidding. Sort of.
So I'm hoping and praying to make a return in August; but if not, know it is because I'm doing my best to keep our household above water while we weather the last moments of nursing school.
Where can you find me in the meantime?
I CAN'T LEAVE YOU ALTOGETHER BECAUSE I MIGHT DIE AND WHO WILL LISTEN TO MY MELODRAMA?!?
I'll be around the inter webs, buddies.
I'm still planning on popping in here from time to time with life updates and fun posts whenever I feel inspired. I also have some previously scheduled posts that I'm really excited to share with you! I just won't be keeping my usual blog schedule.
I will still be sending out my monthly newsletter to The Caravan, so make sure you're signed up to receive those updates!
Amy and I will be hosting our read-along on Facebook and would LOVE to have you join us. The response so far has blown us way and we can't wait to get to know all our members and learn from one another.
The Good Thieves and I will still be kicking and hosting a slew of upcoming online events.
I'll never leave Instagram.
I will still be writing for Blessed is She.
You can always email me; although I will be stepping back form email as well, I will do my best to reply in a timely fashion. You're important to me.
See? I'm not really going anywhere 😉
I'll miss you, seriously.
I know I know, you won't even know I'm gone. But I will miss this corner of the internet and won't be surprised if I have a few conniptions the first time I have a blog post idea and set it aside. Know that you will remain in my thoughts and prayers as I take this little sabbatical. I hope you have a blessed and restful summer, gang!