We are in a season of life where the way we are doing things needs major adjustment. We successfully completed the total life overhaul, but as a growing infant and shifting school and work schedules would have it, life has adapted to no longer fit the system we had nailed down during the overhaul. So it's time to overhaul again (it's never ending, isn't it?). I'm once again longing for order in our home and routine in our days. A new rule to fit this new season.
I've mentioned my love for A Mother's Rule of Life before. It is one of my very favorite books on Christian motherhood and the practicalities of that role and vocation. While I don't agree with her every move, this book has been foundational guide for me in forming our own family's rule, or the way our life and household function.
So when my friend, Amy of Go Forth and Mother, expressed her equal enthusiasm for this book and suggested we start up a read along together, I didn't think twice!
Amy and I are SO excited to announce the A Mother's Rule of Life Read Along!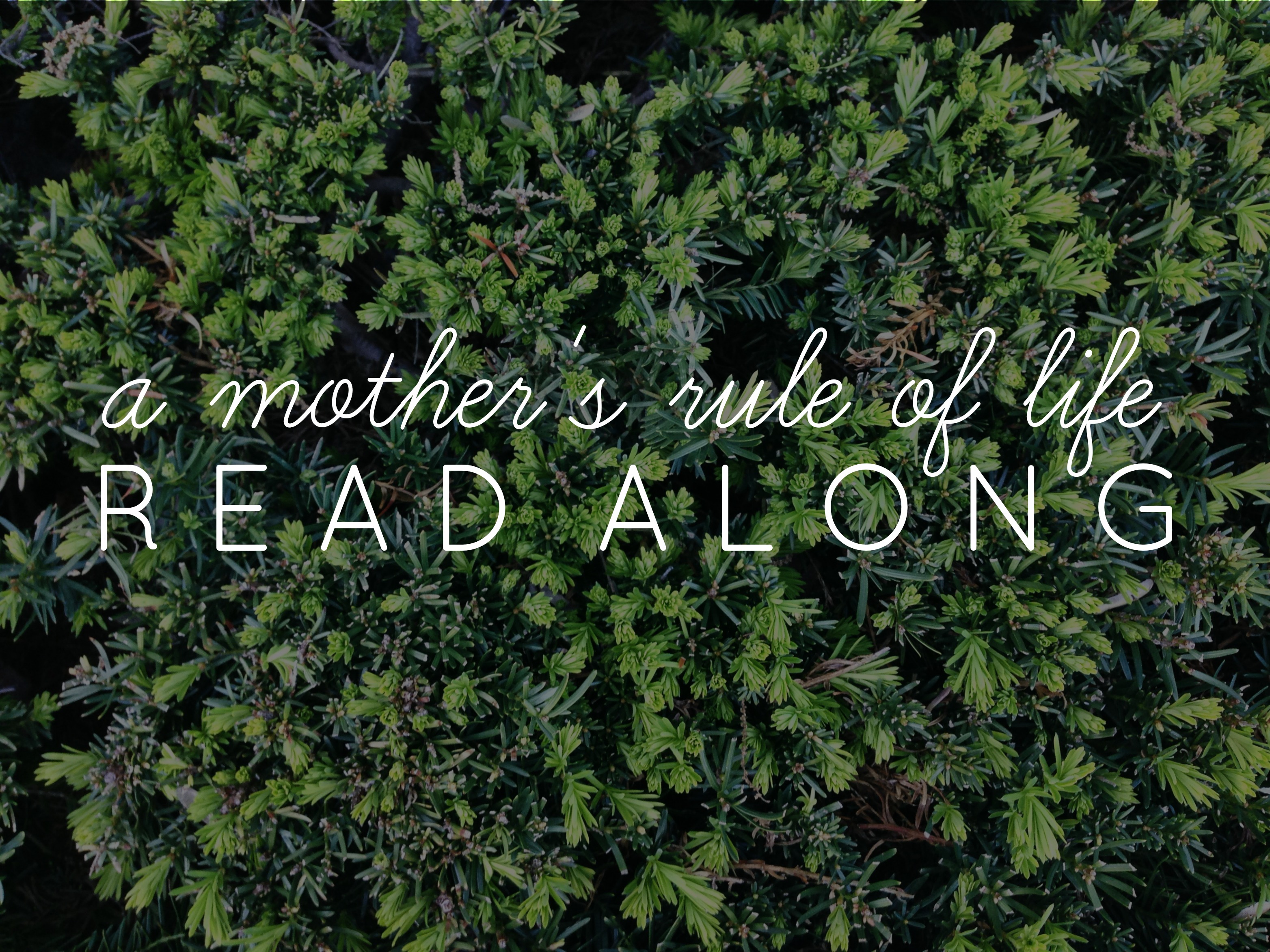 What is this you speak of, Olivia?
This Read Along will take place over approximately 8 weeks. Once a week, we will each read a chapter of the book, then talk about it together our secret Facebook group (join here!).  Amy and I will have prompting questions, but this is your read along, so conversation is up for hijacking!
Who's invited?
All the ladies!
Please don't add one more thing to my to-do list. What's required of me?
I know, we can't handle another commitment, either. But this isn't the same thing as adding an extra PTA meeting or load of laundry. This is meant to feed you and your soul. All that's required is that you do your best to follow the reading schedule and try to make it to our weekly Facebook hangouts, where everyone will expect you to be in your PJs with cookie in hand.
Why should I do this?
As women, and as moms, we do a lot of guiding. We teach, we instruct, we demonstrate, we hand on what we know. We organize and keep everyone on course. And every once in a while, we need to be taught, to be instructed, to be shown, to be helped with organization. We need community. We need to understanding eyes and ears of other moms in the trenches, doing our best to keep our families happy, healthy, and holy. We need to bounce ideas off one another, to hear what's been working in another household, to be encouraged by other women. Our hope and prayer for this read along is that women will leave each discussion feeling boosted and worthy, with a swell of ideas to test and implement within their own walls.
Can I drink during the Facebook hangouts?
Uhh …. duh.
Where can I get the book?
At your local Catholic bookstore or conveniently right here.
What if I fall behind?
Not to worry. Still come to the discussions, because you'll always learn/teach something no matter if your head the chapter or not. Your contributions are still wanted – just do the best you can!
I'm not a mom, can I still participate?
Yes! Please! I first read this book before I was a mom. While it does talk a lot about kids, it can definitely be applied to any state in life 🙂
We would love to have you all at our read along! Please join the Facebook group here to keep informed about the goings on! We are so excited to get to know you better!