March was a pretty chaotic month for us. The first part was spent traveling and gearing up for/attending our local Youth 2000 conference. I taught many an essential oils class and Dave dove into his final push for the semester. A couple of weeks ago, I was left exhausted and in need of a quick blogging break, and that continued into Holy Week, since I typically try not to post during Holy Week.
While I'm happy to be back by your side, the downtime did allow me to reread some books I've loved in the past. Dave, like last month, says he regrets to inform you that he has not been able to finish a book this month, either. His offer to explain the ends and outs of conception, gestation, labor and delivery, and the postpartum period stands, however. 😉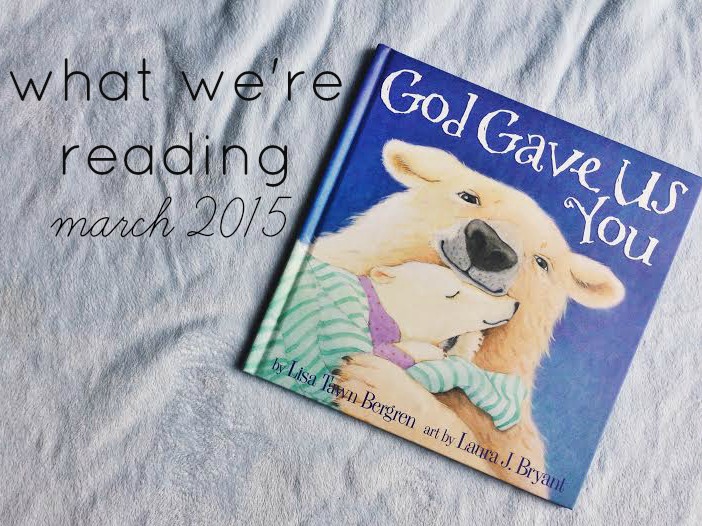 I'll be writing more about this in an upcoming post about books on discernment, but let me go ahead and say here that this is a must read for everyone who ever has to make any sort of decision. So everyone, and that means you. Our family has some major decisions ahead of us, so I've been diving back into this gem for refreshment and advice. It's so short and such an easy read. It's a practical guide to making decisions, big and small, and what steps we can take to align our will with God's will. Y'all, it is so beautiful and oozes truth and goodness and love of the Lord. Please read it.
This book is one that's on my constant cycle of re-reads. I can never read it enough. Sometimes I will read through it with a particular person in mind (i.e. Dave, George, a good friend, my parents, my coworkers, etc.) to dig into how I can love them best. Other times, I read it with myself in mind to continue my quest to know myself better, so that I can better strive to become the person I was created to be. This book describes the five love languages, or the five basic ways most people give and receive love: quality time, physical touch, acts of service, gifts, and words of affirmation. Most of us give and receive love in predominately one or two ways. This book is the foundational guide to discovering your own love language and the love language of people in your life. Although I think an over-emphasis on love languages is a tad barf-worthy, I do find it immensely helpful in loving the people in my life in a way they better receive it.
I began this last month and finally finished it. I admit, I struggled through the end. Not because Amy isn't funny (she is), but the book was a bit long for me. She weaves her stories together beautifully, but there were times when I was praying the chapter would end so I could go to sleep. I do want to read another comedian book, and I'm interested in Jim Gaffigan's, Tina Fey's, and Mindy Kaling's books.
This is a sweet book in the series from this author where a mama polar bear explains to her baby polar bear the story of her little life. It's just really precious and we love reading it to George before bed.
I Love My Daddy published by Hothouse
One of my favorite board books! It's super short and is a great read if George is tired to the point of cranky and doesn't want to sit through multiple books before bed. It makes me cry every time. It just does.
I'd love to know – what are your favorite baby books? I'm looking for some unique ones to get George for his birthday! What have you been reading lately? Let me know what should be on my list for next month! 😉