*A special note to my beloved blog readers who couldn't care less about advertising – feel free to skip this post and we will be back with the usual on Monday! And be confident that I value you so highly that not much is going to change around here, save you being introduced to some amazing entrepreneurs and products that I will only promote if I'm sure you will find it valuable 🙂  YOU are THE most important part of this blog, and its integrity and my work will remain of the same caliber. 
My favorite part about writing this blog is the community we've managed together around these parts. Like I mentioned when we launched The Caravan, getting to know you, dear reader, through social media, email, and the awesome and generous comments you leave is such a sweet balm to my soul. It has become my great joy to cheer you each on in your lives and to keep you company along our way up the mountain of life. That was the whole motivation behind Write it Down. I absolutely love getting to encourage you in your endeavors as women (and men! hey dad and Dave!), workers, wives, moms, business owners, cooks, cleaners, chauffeurs, and so on. Wherever you find yourself, and whatever season of life you're living, I love to be in it with you as much as I can through the interwebs and to give you e-hugs and high fives.
So today, I am pumped to announce that we are now offering advertising and speaking opportunities at To the Heights! Many of you out there are fellow bloggers, small business owners, network marketers, and Etsy shop creatives. You bust your tails for what lights you up and for the glory of God and the care of your families.
As an accidental entrepreneur, I understand the needs of other bloggers and business owners when it comes to marketing. I understand tight budgets yet the pressing need to be introduced to a different community than the ones you are already influencing. It is my goal, then, to help you promote your brand/product/service in a reasonable, enthusiastic, and authentic way that will help you grow your reach and exposure.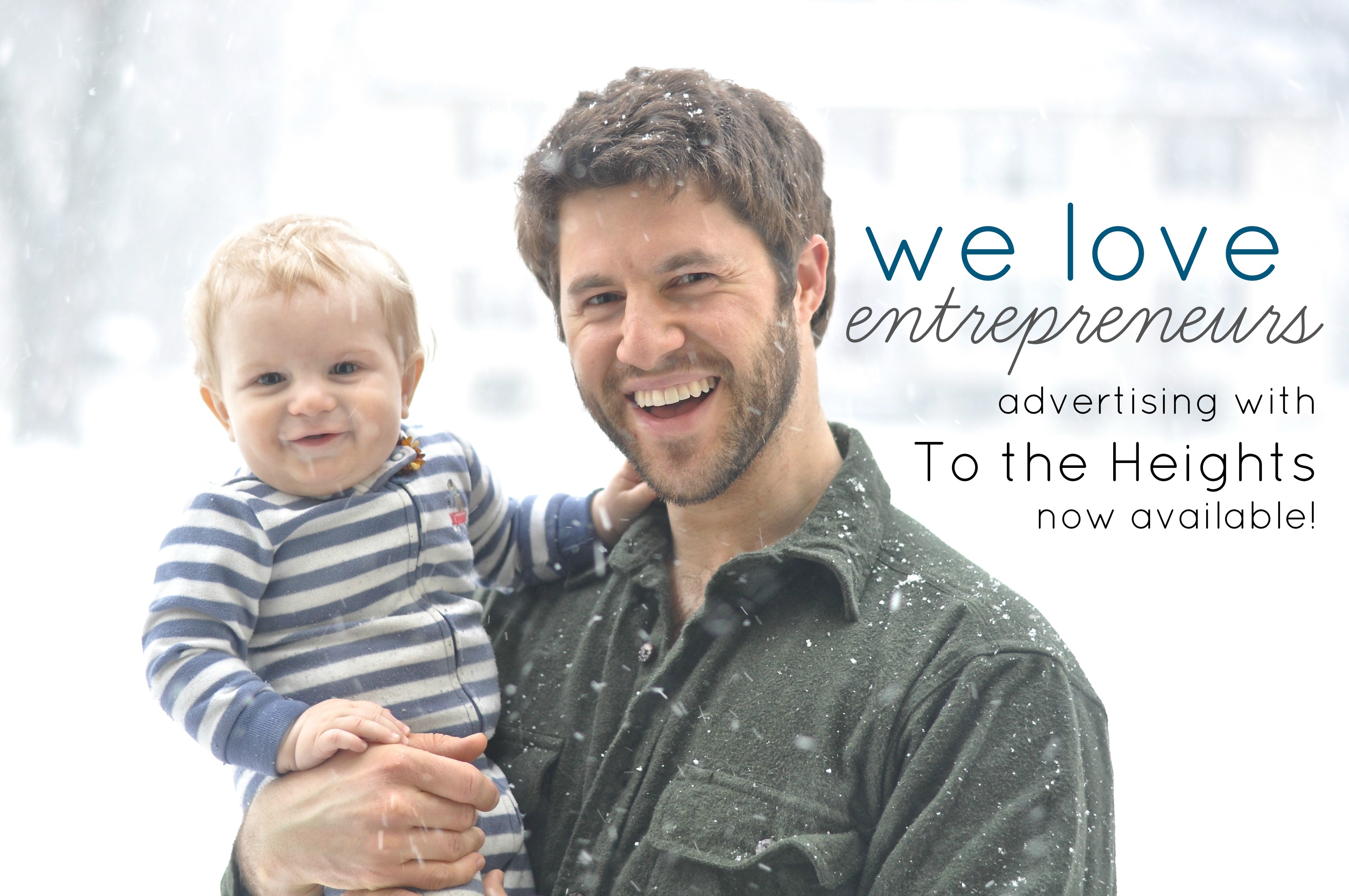 It goes without saying that I am extremely protective of this space and this community. Obviously, I'm not going to promote something that doesn't line up with our values or that I don't think will be of value to this community that I love so dearly. But if you're an entrepreneur who comes across this site and find that it feels like home to you, then chances are we'll eat you right on up 😉
There are a variety of advertising options, and you can read more about them here. If you'd like to request a media kit with more information about the blog, our stats, and pricing, just drop me a line and I'll send it right along!
Ok! That's all for now – have a great weekend, everyone. We will we attending the conference where Dave and I first met. So cue kissy noises.
Keep on keepin' on, friends; George is cheering you on, too! 🙂