When I was first born, my parents got me a little Curious George stuffed animal, and that became my lovey through my entire childhood. To this day, I still have that stuffed animal (pictured below), and my stuffed George sits happily in my baby George's crib.
Now, Curious George, the TV show, frequents our Netflix channel because our little curious George absolutely loves a good CG session on our rougher mornings (i.e. after a night of teething) while I steal a moment to shovel eggs and coffee. And I'll admit, Dave and I enjoy it as well 😉
But the show has some elements of mystery and several unanswered questions that D-Train and I ponder. If you have a little kid who loves them some George in your life, we bet you have the same ones …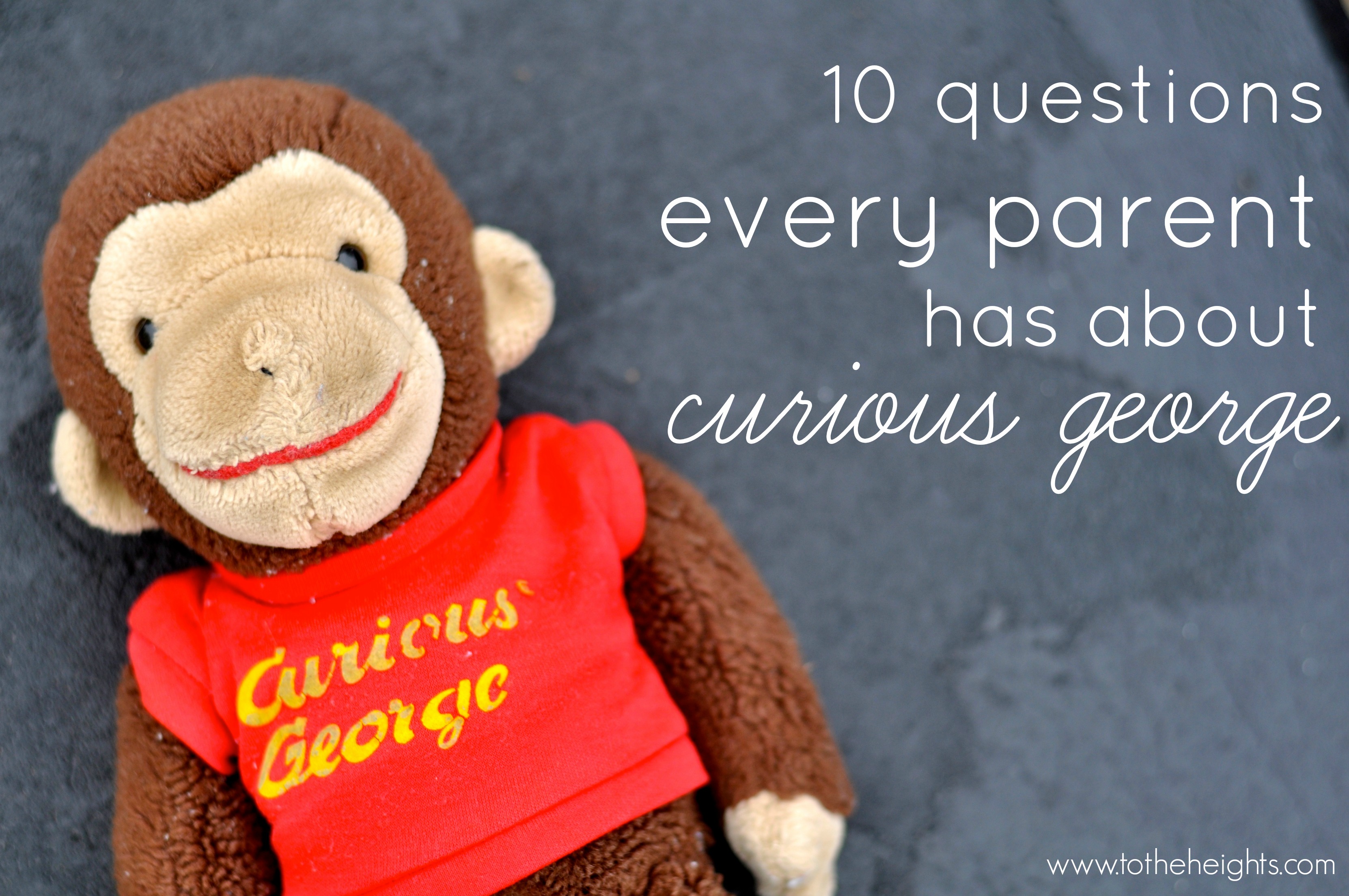 How did the Man in the Yellow Hat get George? We know George came from Africa, but why did the Man in the Yellow Hat get to bring him home? And why did he want George?
What does the Man in the Yellow Hat do for a living? He's always running off to meetings and "work", but what is his job? Whatever it is, it's earned him a nice apartment in the city and a lovely home in the country, so he's rolling in the dough.
What do we have to do to get George's gigs? George somehow gets to go to space, to the Arctic, and under the sea. Where do we sign up for that?
Do Professor Wiseman and the Man in the Yellow Hat ever get together? You know it's true … they're in secret-love and there is no denying it. But do they ever admit it?! Can the Man in the Yellow Hat find happiness in marriage?!
Why doesn't George ever get in trouble? Seriously. He is awfully curious with a heavy dash of naughty but continuously escapes punishment. What's up with that?
Why is Hundley so uptight? I mean, I know he must be dignified because he's the lobby dog, but his owner isn't as tightly wound as he; why must Hundley be such a party pooper?
Where has Allie been all along? Some may find her annoying, but I was so happy when Allie Whoops came along. She's spunky and funny and downright adorable. She and George are a great pair.
Where are Bill's parents? Bill is everywhere at all times and never has evidence of supervision. Is he allowed to roam wild and free because he's a Sprout and lives in the country? I need to know more about Bill!
How old is George? Are we talking a toddler, or closer to 7 or 8? He goes to kindergarten with Allie in one episode, but how do monkey years translate?
What is the Man in the Yellow Hat's name? And how have they gone this far without revealing it?
Do your littles watch Curious George? Do you have any burning questions begging to be answered? Add them to the list!