My life could be categorized by uniforms. When I was little, I loved my long night gown and slippers and wore them faithfully every night like the old lady I am. Because I went to private school, my adolescence was peppered with white collared shirts and navy or khaki pants. When I was traveling abroad in college, I sported the same yoga pants and hoodie on every train I boarded. And after having George, I pretty much live in these leggings as my body returns to its non-baby-growing state.
As the weather has gotten (kind of) colder here, I've turned to what I'm dubbing as my winter mom uniform. It's comfortable enough to play on the floor with George, but put-together enough to run errands without looking like a hoodlum.
Wanna see?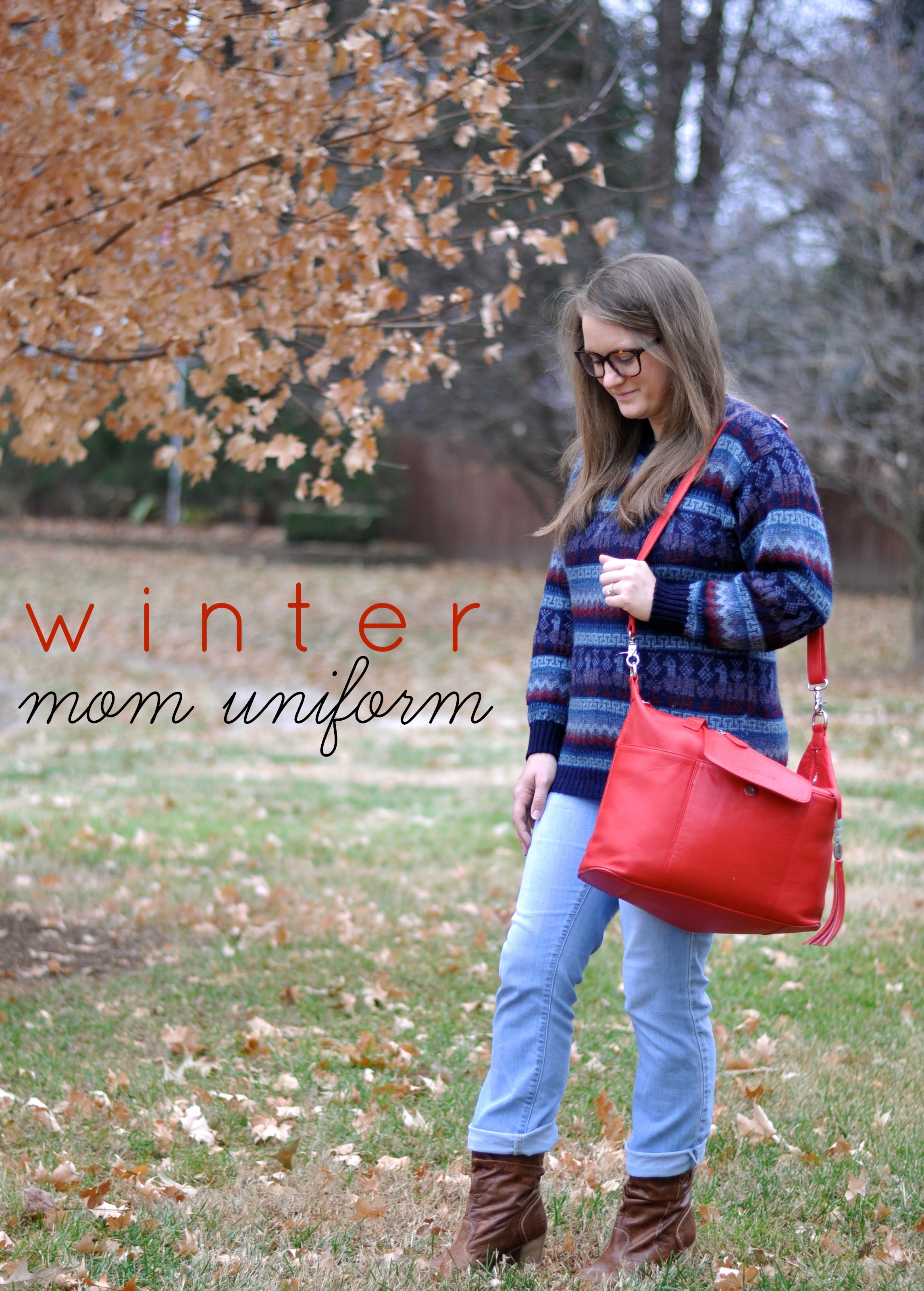 sweater: from ecuador
jeans: c/o mom (from kohl's i believe?)
diaper bag: lily jade
boots: macy's (several years ago)
glasses: c/o firmoo
You're probably noticing the glaring omission of a jacket but you want to know something? I haven't really had to wear one recently. It just hasn't been that cold here yet (I'm jinxing us! I know it!) and when you're lugging around a 7 month old who weighs more than his 21 month old cousin + car seat baggage, you work up a sweat that begs for some brisk winter air.
The sweater is one I bought during my time spent serving in Ecuador. It's super comfortable and maybe I live in a dream world but I kind of think it looks a bit festive for this time of year? So it helps me ease into holiday mom-status while supporting my pretense that I actually am still really cool.
Is it working?
Now I must take a moment and pat myself on the back for wearing these heeled boots as much as I have. It's a thicker heel so it's more sturdy than a stiletto would be when carrying heavy objects (see two paragraphs above), yet still encourages better posture and makes me feel more put together.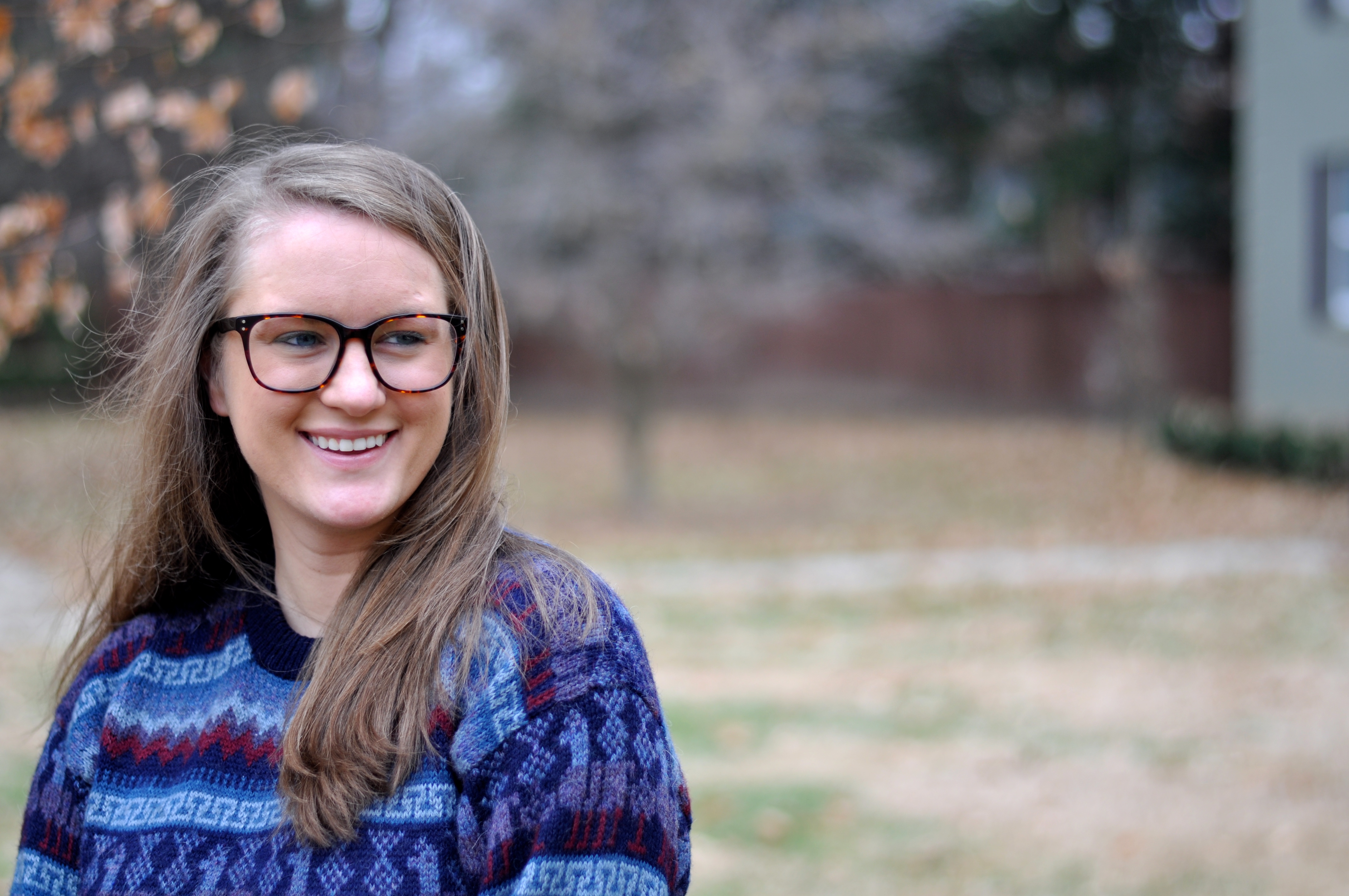 I was stoked when Firmoo sent me the pictured glasses that I'd been e-lusting after for a while. I'm not sure if it's the shorter days aka more darkness in the morning or the cozy nature of the holiday season, but whatever it is, I wear my contacts much less frequently during the winter. I love my old pair of glasses but needed a prescription update. Until recently, I had always bought my frames and lenses from my eye doctor's office, sometimes dropping upwards of $250 for a pair of glasses that would need to be updated in a few years because my eyes = crazy bad. When I discovered Firmoo, then, it seemed a little too good to be true. Their glasses are very fashion-forward and they cover a wide range of prescription needs, and you can get most all of their items for under $50. I was anxious to give their glasses a test run to see if the quality was as low as the price. I was super pleasantly surprised. The glasses fit my face extremely well and don't slide down the bridge of my nose when I'm reading (glasses-wearers of the world, you know exactly what I'm talking about). The really are as cute in person as they are on the screen and so far they have stood up to many a-George grab-and-pulls. Any future familial eyewear needs will be taken care of by Firmoo. I've been really impressed by their commitment to quality and their customer service. And those two things are hard to come by these days.
Do you have a "uniform" that you stick to during certain times of the year? What are you most comfortable in?