Wow, you all. Just wow. I have been absolutely blown away by the beauty that has been this series. When I approached the writers about this topic, I knew they would produce wonderful, well-thought out, and well-written content. What surprised me, however, was just how much these women's reflections on the ten principal virtues of the Mother of God would strike me to the core.
And it appears that many of you have had similar experiences.
Through the grace of God, many of you have been using this series as a part of your Bible studies and women's groups, and we think that's pretty incredible.
To thank you for following along in the series and for striving to imitate Mary in her simple yet profound virtues this Advent, we have a sweet Marian-themed giveaway to offer you 🙂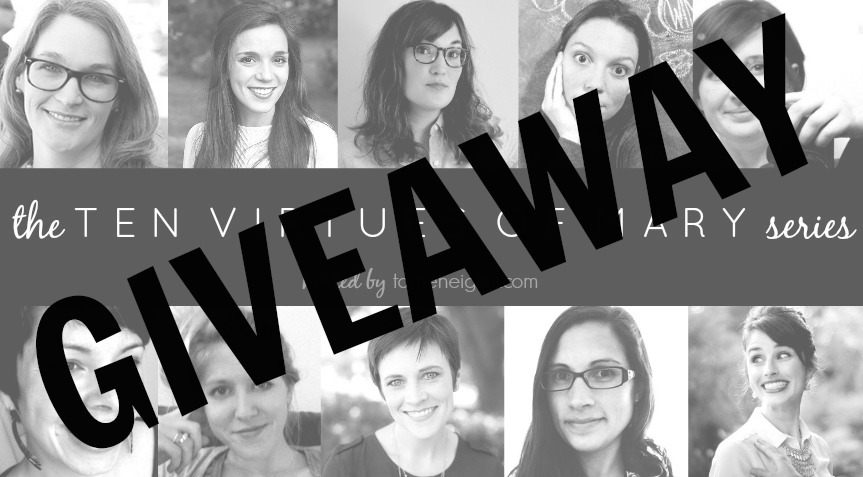 What You'll Get
I won't lie: I'm a tad lot jealous of the winner of this giveaway because said lucky duck will be getting all of these goodies in the mail! Merry Christmas, indeed. Here's the lineup …
Package from Keogler Studios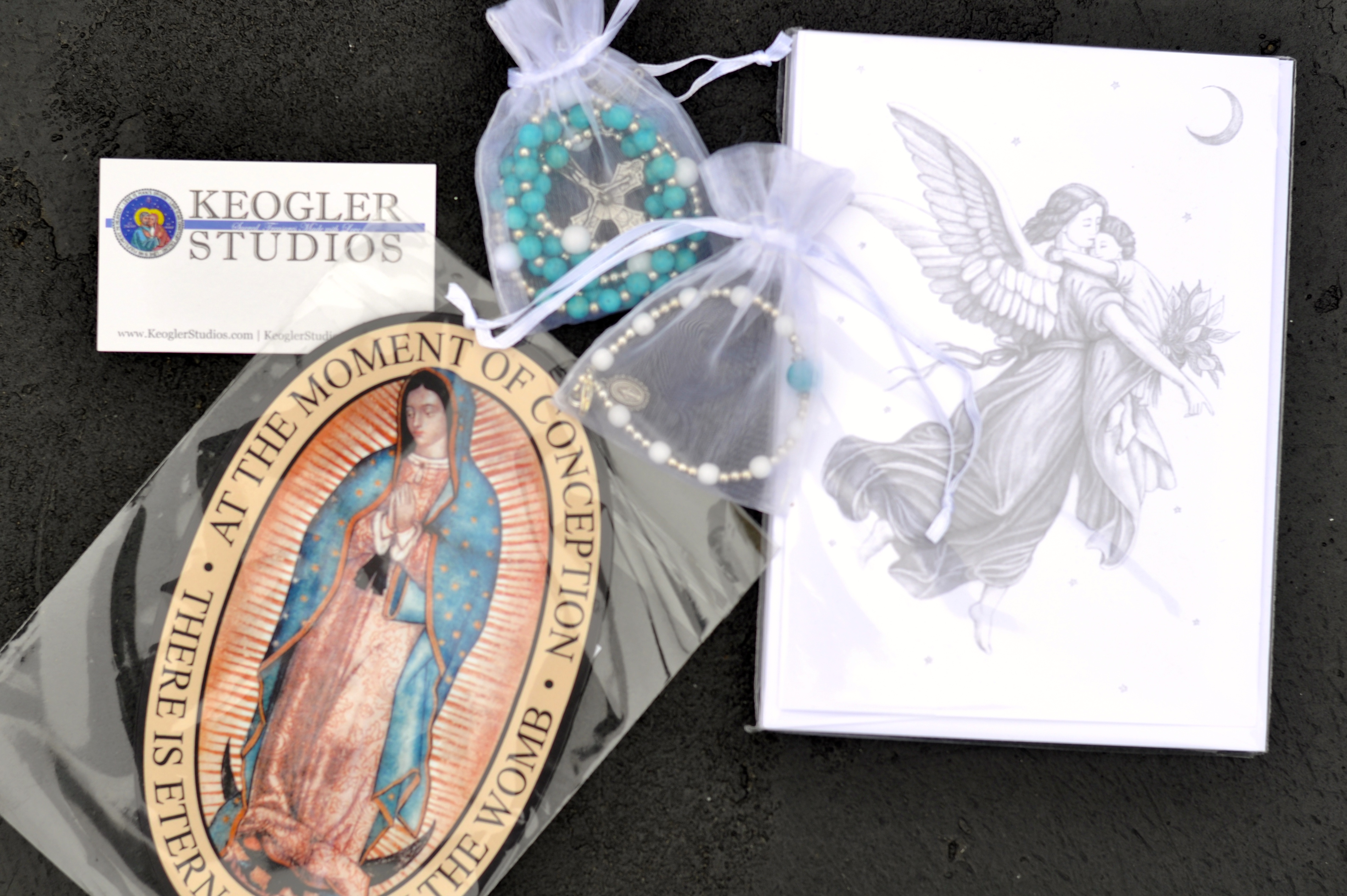 Keogler Studios is a family owned company that hand-makes beautiful rosaries and rosary bracelets, creates lovely religious prints, and offers other devotional materials like car magnets and Catholic music. I have the privilege of knowing many of the Keoglers, and they are as good as it gets. Their company has a special heart for mothers who have lost their babies in the womb and seeks to serve them in a unique way. Plus, they make really gorgeous rosaries that are unique and high in quality. In this package, you'll get a rosary, rosary bracelet, car magnets, stickers, and prints. It's dynamite.
Perfume from Scents of the Saints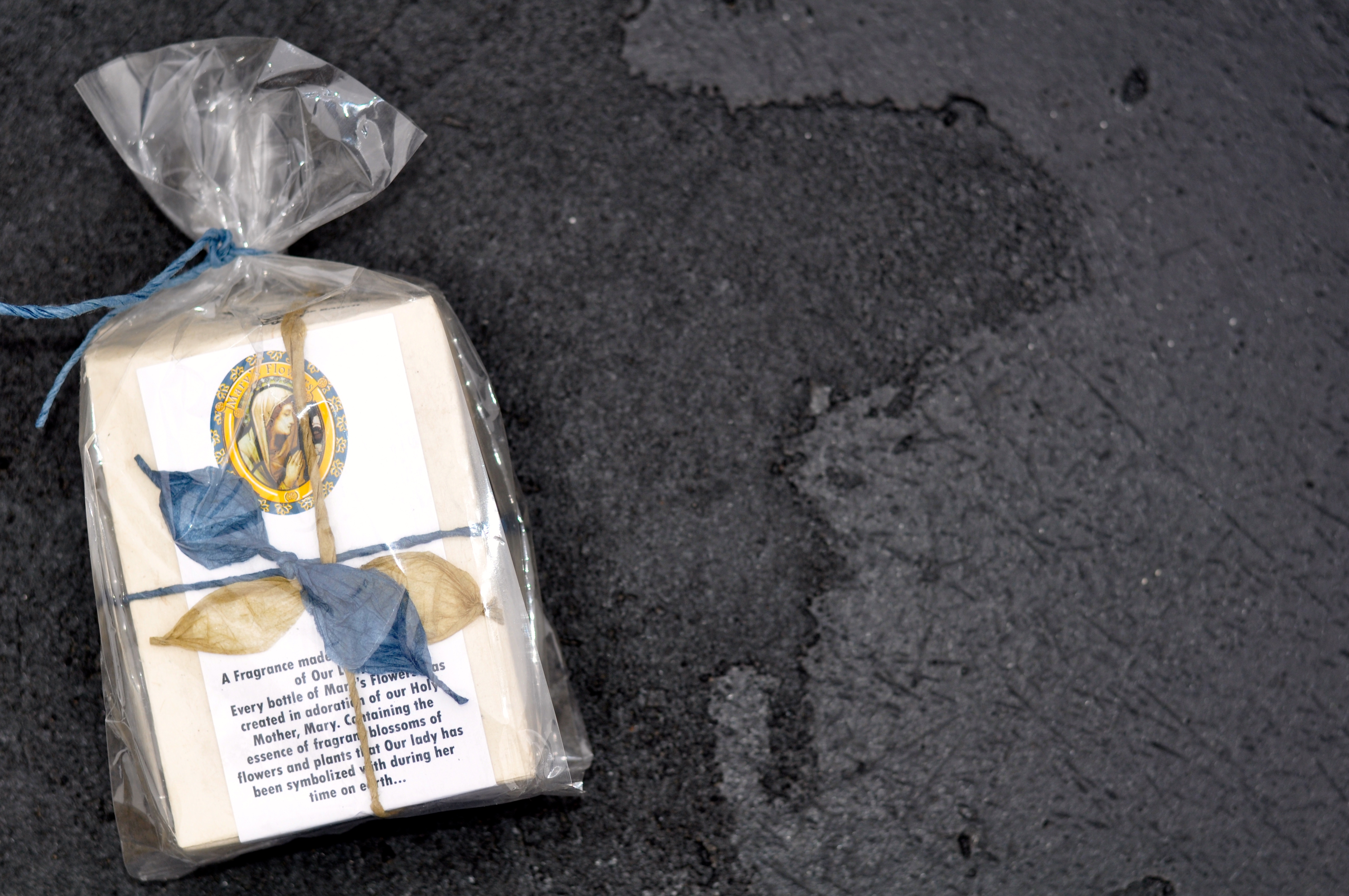 Want to smell like Mary? Of course you do. Joelle had the greatest idea and formulated a perfume inspired by Our Lady. This perfume is so yummy, feminine, and floral. You can read about the ingredients and their significance here. This perfume is so well-crafted and thought out. You can literally smell like Heaven 😉
Miraculous Medal Ring from Sweet and Simple Jewelry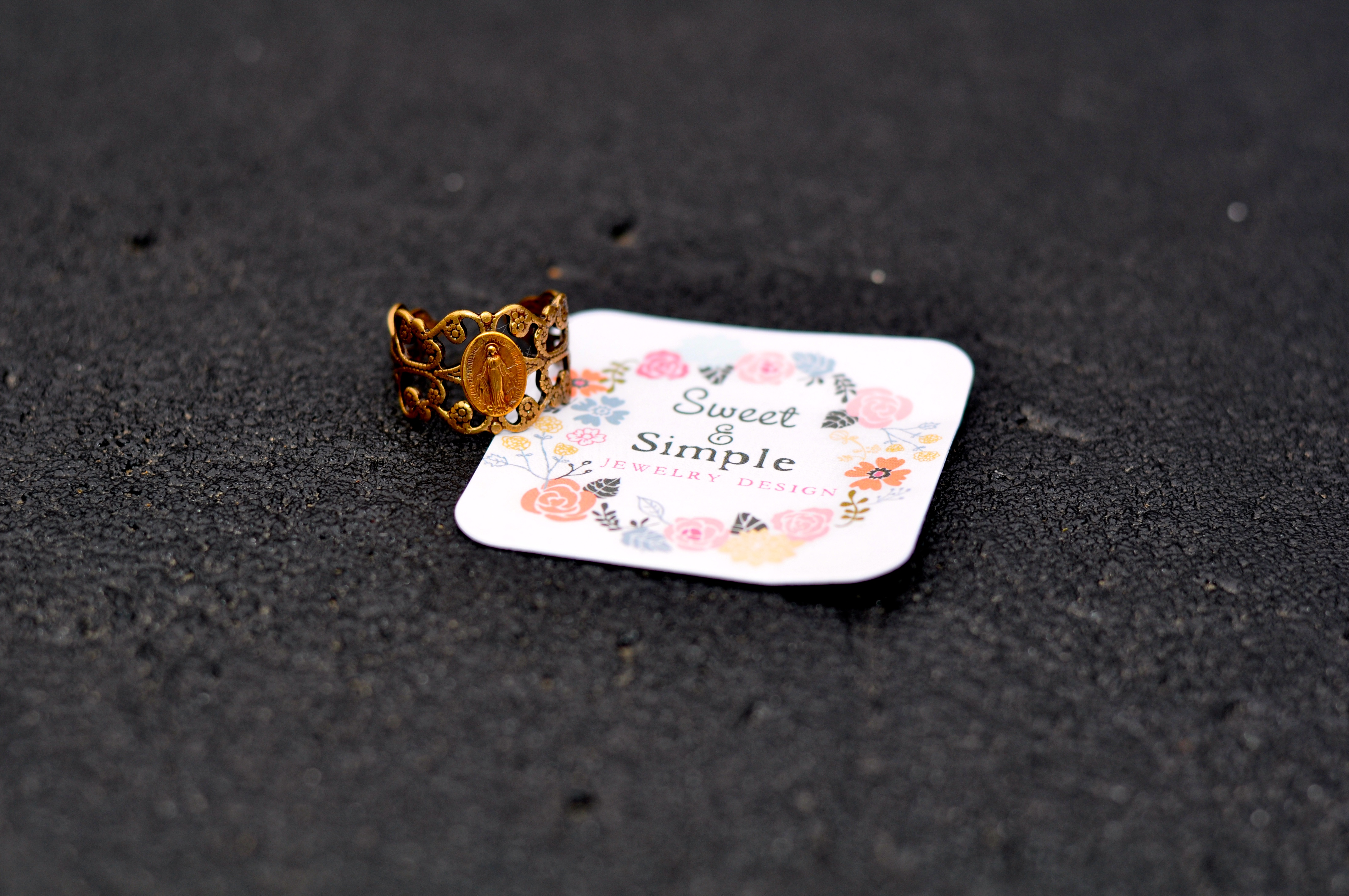 Isn't this vintage miraculous medal ring gorgeous? I love that it's really fashionable and at the same time reminds us of our greater mission. It is adjustable in the back as well, so don't sweat the size! Kelly has an array of similarly-styled jewelry in her Etsy shop and they're all winners. I especially love the silver miraculous medal necklace.
Necklace from Call Her Happy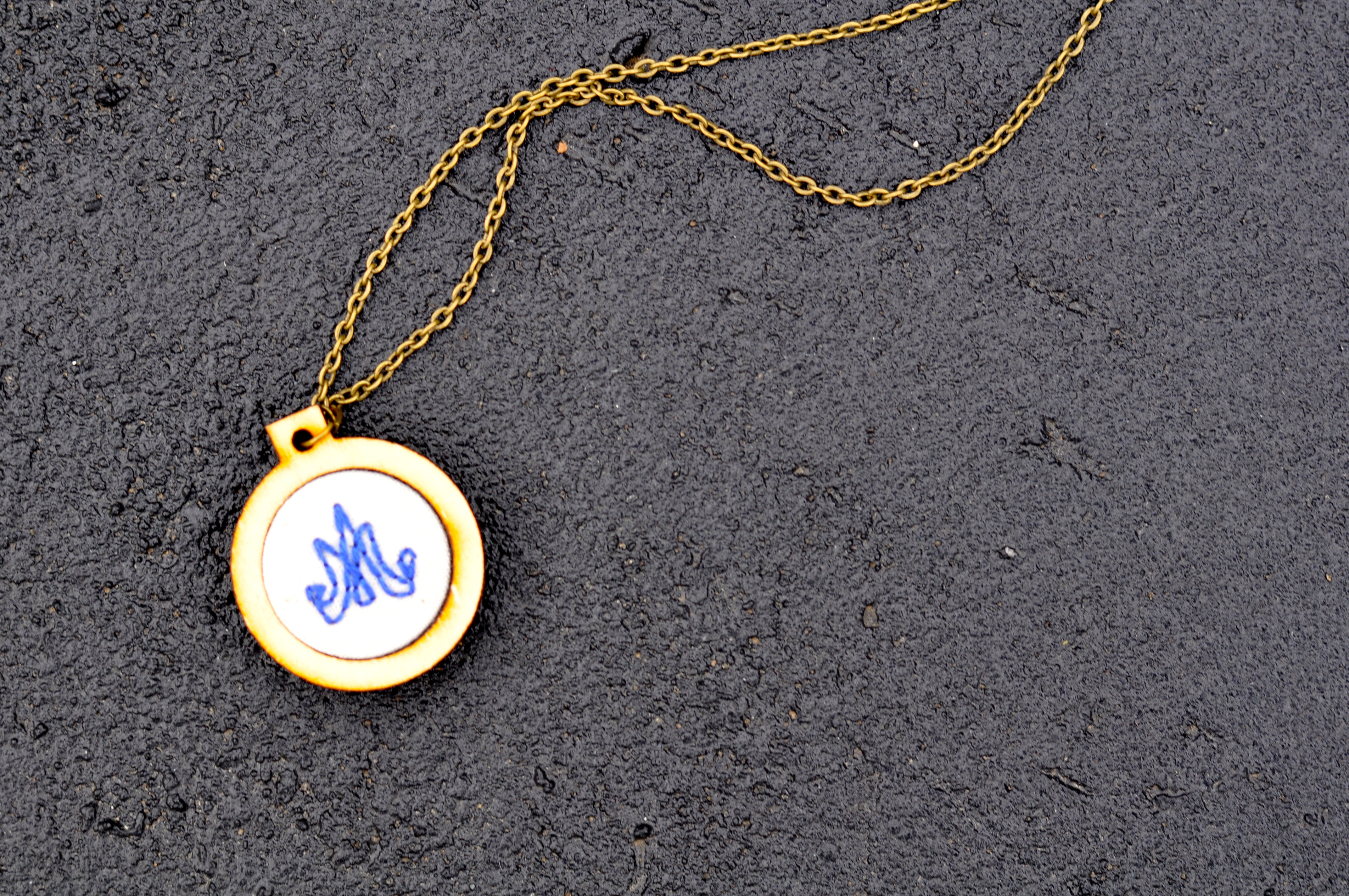 Y'all know Jenna, right? Her Etsy shop is so creative and her products are beautiful. I own a couple of her necklaces and love them! The quality is outstanding and I have no idea how she comes up with the designs because they are that good. This auspice Maria necklace will be around one of your necks soon!
Plus …
As an added 'thank you', I'm throwing in a really lovely Christmas ornament and Marian consecration booklet from Fr. Michael Gaitley.
So that's it! Get yo' 'copter on below – and good luck! We'll intercede to Mary that YOU win 😉
IMPORTANT: Rafflecopter switched up the entry options on Facebook. For this giveaway, PLEASE 'LIKE' THE INDICATED PAGES ON FACEBOOK FOR A VALID ENTRY. Our vendors and writers worked hard to bring us this awesome series and giveaway, so we want to make sure they get some love in return 🙂 Thanks so much for being amazing!