Thank you, Jen, for hosting another great round of 7QT!
– 1 –
Let's get the party started right.  I've been going through old pictures on my phone to get rid of the discardables, and I came across this beauty from last summer that I apparently perceived worthy of saving to reveal at some special moment and I believe that moment is right now.
– 2 –
Today's Friday, which means the end of the week, which means the end of one of the final weeks, which means there are only twelve days left of the year!  I couldn't be more excited; however, yesterday I started to mourn the fact that I won't get to teach some of these little ones next year.  I truly will miss the ones who have managed to capture this heart of mine.  I suspect that this weepy feeling will last approximately one more day until they start hanging from the rafters again, then I'll gladly see them out the door.
Is this what parenting feels like?
– 3 –
Speaking of squirreling, I had one such chaotically joyful moment with one of my classes yesterday.  It's a small class and they are consistently well-behaved, and they're probably my favorite class for said reasons.  The boys largely outnumber the girls, and therefore it takes a few seconds at the beginning of each class for them to tone down the testosterone and get ready to focus.
Yesterday, however, brought a whole new level of c-r-a-z-y.  The students came in and immediately pelted me with thousands upon thousands of questions and comments that were not relevant in the least and had no sort of consistency:  "Mrs. Spears, I saw your husband at Mass on Sunday, he's ripped!", "How old are you?", "What are you doing this weekend?", "When was the Civil War?", "How long do you think it would take you to climb the mountain that Pier Giorgio's climbing in that one picture?", "What's your favorite ice cream?", "I have a weird spot on my arm, can you come look at it?", "Do you have any allergies?", "How many days of school do we have left?", etc. etc. etc. until the cow's come home.
I knew then and there that the only chance I had at getting them to focus on our test review was to run them until their little lungs had no more energy to produce enough breath to fuel their sentences.  I took them outside and said but one thing: "Every single one of you better run as fast as you can to the barbecue pits and back."
And run they did.  Well, the girls trotted and chatted as they went (so proud).  The boys loved it especially and were so grateful to get some fresh air and exercise.  When they were running back to the building, they were tripping over each other and diving into front rolls on the ground, which reminded me of a scene from Braveheart.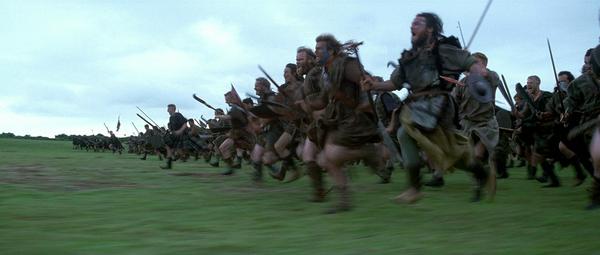 They were being boys.  I enjoyed watching them be kids.  And it worked.
– 4 –
I know everyone and all their best friends have already seen the Dove Real Beauty Sketches video.  It's been all over my Facebook feed for the past month, but I've never stopped to watch it- until this morning.  I'll admit, I half way expected it to be some corny, "it's what's on the inside that counts" presentation.  And while there is truth and power in that statement, I just feel that sometimes it's overdone and not portrayed in a very effective way.  The clip was not at all what I anticipated.  I cried.  It was beautifully done and it is incredibly moving.  I found great hope in witnessing various women be healed of the stigmas they hold against themselves.  So if you're hesitant like me, hesitate no more.  It's well worth your three minutes.
– 5 –
I had my last RCIA presentation last night, and my final Religious Ed class is this Sunday!  Everything is winding down.  I just can't believe how fast this year has flown by.  We march onward…
– 6 –
Tulips.  I have fallen in love with tulips this year.  If my memory serves me correctly, my grandmother also loves tulips and would frequently have them in the house during the spring and summer months.  But I've never been particularly drawn to tulips until recently.  Now, for some reason, I cannot get enough of them.  It's as if I am beholding their beauty for the first time.  I am finally seeing them as they truly are–gorgeous.  I mean, just look at them: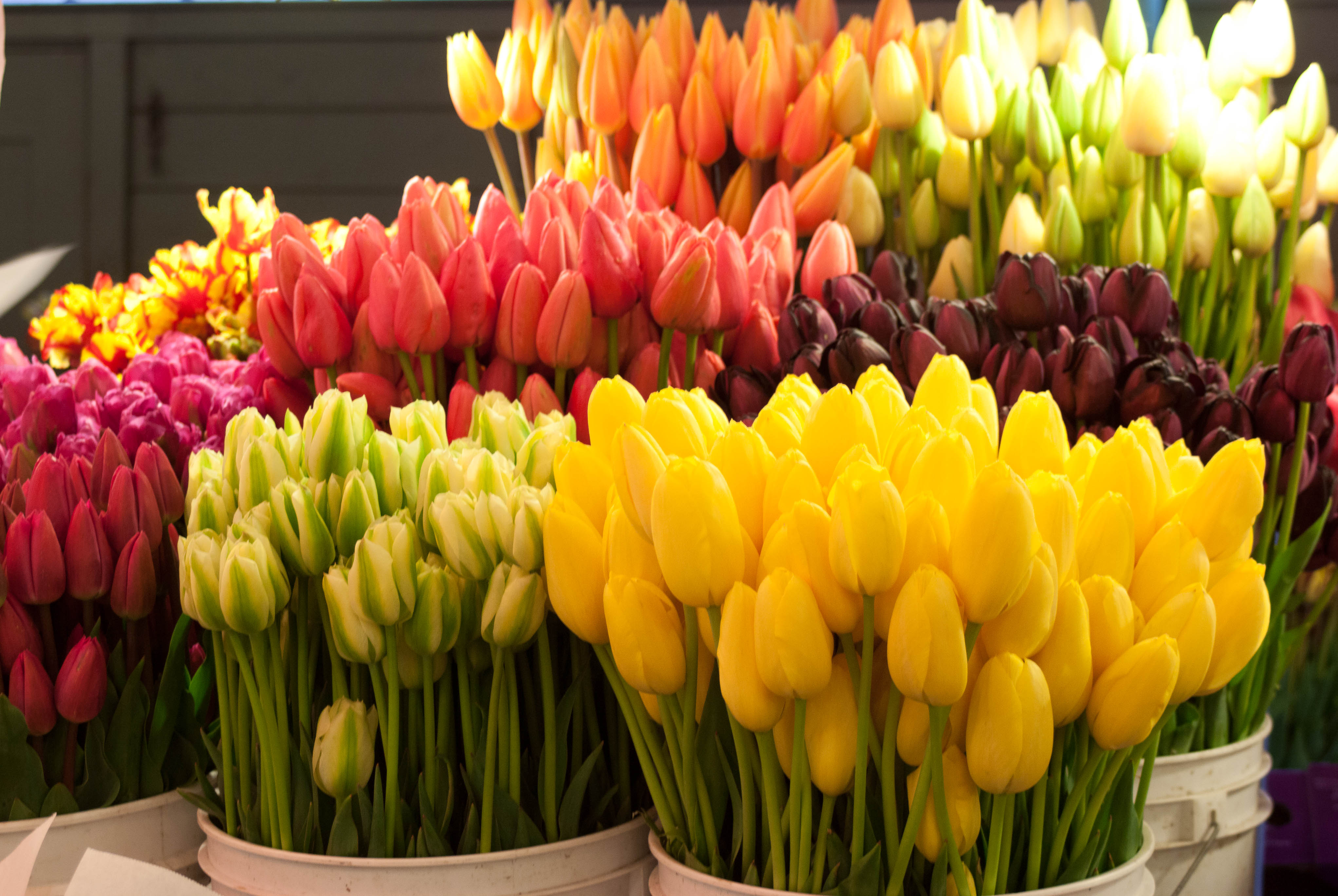 They've been the only flower to grace our kitchen table since late February, and I don't imagine the trend changing any time soon.
– 7 –
The hubs is taking me on a date tonight 🙂  And tomorrow he is working but I have nothing going on at all.  What's a girl to do with all this free time?  Don't worry, I already have a lineup planned which maybe/definitely consists of painting my nails, drinking too much coffee, making delicious Derby delights, actually cleaning and doing laundry, and reading Teresa of Avila to my heart's content.
Have a terrifically eventful weekend (or not)!