Genevieve of Mama Natural and I chatted at the Wellness Family Summit about how breastfeeding can be more overwhelming than one might expect. When I was pregnant with George, I spent so much time reading about labor and delivery and soaking up advice for having a natural birth in a hospital. I honestly figured that nursing him right away would be a simple thing. Just put the baby on the boob and that's it, right?
It works that smoothly for some people; but for most moms, it's not so smooth a transition. I highly recommend meeting with your hospital's lactation consultant during your stay, even if you think you are a total pro at this nursing thing. They can take a look at your baby's latch early on and help give you awesome pointers for the weeks ahead. Additionally, I would have been lost without my local Le Leche League leader (hi, Michelle!). George had a terrible latch in the beginning, and having their solid support really encouraged me. You can find LLL leaders in your area by visiting here. Finally, having great breastfeeding tutorial books on hand (because it really isn't always as simple as putting the baby on the boob) with pictures and visual guides can be a lifesaver during those 3 a.m. feedings when you're really not sure what's going on. I like this one and this one.
What I came to learn is that, for the mama who plans to nurse her baby, there are a lot of items to have on hand that can aid in the breastfeeding/pumping process. These items/methods are what I keep around for all my ta-ta food-making needs.
*I know you're no dummy, but I have to remind you that I'm not a doctor and I'm clearly not intending to treat, cure, or diagnose. Always talk to your doc about everything. I'm just sharing what's worked for me 🙂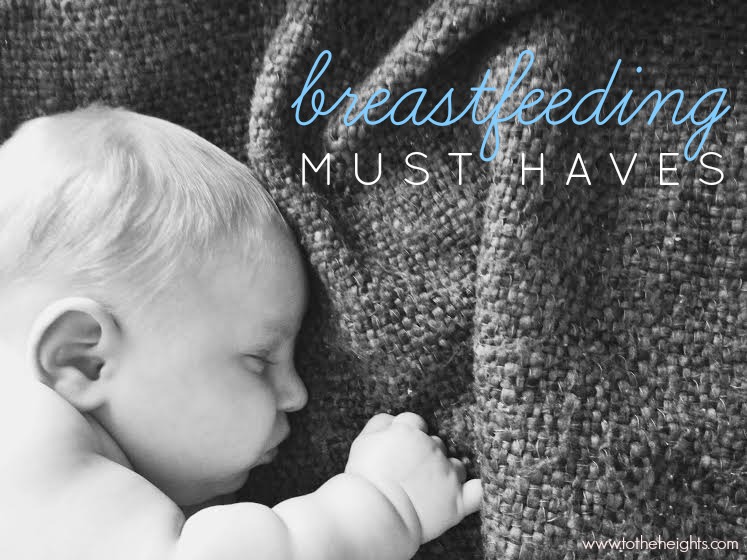 Nipple/Breast Care
Nursing Bras and Pads
Pumping
Some Ways to Increase Milk Supply
Hydrate
Eat Healthy Fats (like coconut oil, almonds, avocado, and grass-fed butter)
Zija and Moringa
Nurse frequently, skin to skin, with no time limits
For those mamas who are not able to nurse …
We haven't forgotten about you! First, kuddos to you for laying down your own desires and visions for the sake of your little one. This may be one of the first hard lessons of motherhood for you. Wanting to breastfeed but not being able to for whatever reason can be difficult on the heart; so know that you are a marvelous mom, your baby thinks you hung the moon, you will not lose bonding time with your baby thanks to the benefits of skin-to-skin contact, and your baby can still receive great nutrition through quality homemade formula.
Now it's your turn to share …
What are your must-haves for nursing? Share below!