By now, I'm sure you've all seen a plethora of information about a new daily devotional site for women that seeks to immerse us all deeper into the Word of God, Blessed is She. And for good reason: it's awesome. Kindled deep in the heart of Jenna, this devotional site has already blossomed and blessed many women, and I'm confident it will continue to do so. I am incredibly humbled to be a part of the Blessed is She team, and I feel entirely unworthy of being in such holy and talented company.
So what is it, anyway?
"We are a community of women, in the trenches together, trying to grow in our faith and apply God's word to our daily lives. Join us as we love each other, support each other, and dive into the Word together. We share daily devotions based on each day's scripture readings."
Every single day, you can receive, in your inbox, the Mass readings for the day along with a short and relatable devotional. Right there for you. Easy to access. Easy to understand.

Why should I subscribe?
If you're one of those people who hesitates when surrendering your email address, I feel you. I am highly selective when it comes to subscribing to various sites. But allow me to present to you five reasons you should read Blessed is She, and why I am (and would be even if I weren't a part of it) a subscriber.
1. Jesus
Because who doesn't need more of the Word made flesh in their lives? I need more of Jesus. Desperately. I need the truth. I need the Truth Himself to infiltrate my messy life. I need to read Truth when I am surrounded by so many lies in this world and in this culture. I need His Word to sink down deep into my soul, to transform even the most mundane activities in my daily life. I need more of Him.
2. Application
This site is different because it doesn't merely relay the daily readings; it also provides a short devotional to help us apply the readings to our lives. I know I'm in great need of help in this area. In the chaos of life with a newborn (is he still considered a newborn? #idk), wifery, work, housekeeping, etc. etc. etc., I need some direction when it comes to applying the Word to my own life because everything around me is so noisy. With Blessed is She, I am able to dive into a reflection that breaks down the meaning behind the readings and why it is vital to me today, in this moment.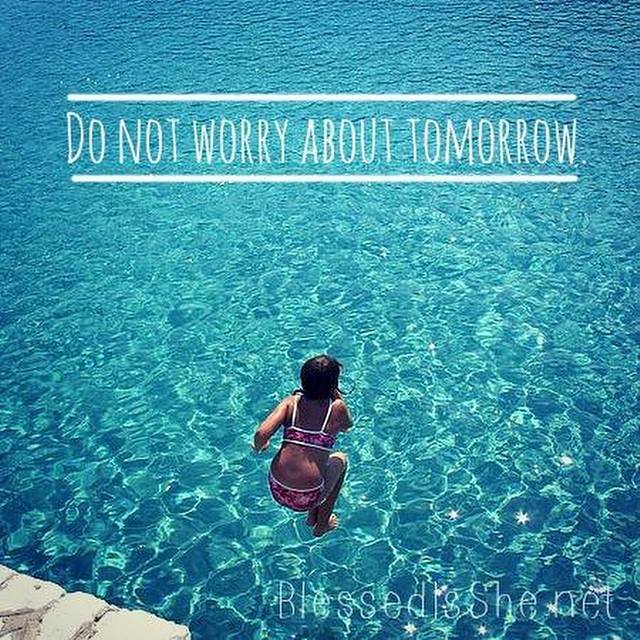 3. Community
Founded as a community of women, we are able to share one another's joys and burdens, to pray for one another, to learn about one another, to learn from one another, and to encourage one another on this journey to the heights. There is unfortunately so much petty gossip and drama in facets of our lives, and this is a community based on the truth that we are all magnificent works of God. You will find relationships based on positivity and solidarity here, friends.
4. Accountability
By reading Blessed is She, I am able to be held accountable by not only myself, but also by the aforementioned community. It's really hard to find an excuse not to read Scripture when it's delivered straight to my inbox every single day. I can't avoid it. And thank God for that. This community holds me accountable for my spiritual life. Am I really striving to be a woman of the Word? Am I truly giving God the first moments of my day? The constant reminder of the Lord and His mercy, love, and providence helps me to keep my days centered on Him.
5. Liturgical Living
This final reason is one aspect that sets Blessed is She apart. This ministry travels through the liturgical year with us, offering devotions based on the current season. We will discover ways to incorporate Scripture and the liturgical season into our family life and our daily activities. We have some exciting plans for Advent and Lent, and we cannot wait to walk through the life of the Lord with you.
Ok, you've convinced me. Now where do I begin?
I'm so glad; I pride myself on my ability to persuade 😉
First, hop on over to Blessed is She and add your email address to subscribe. You'll receive a 'welcome' email in which you'll need to confirm your subscription. And actually, that's all you need to do. The emails will start coming to you the next day.
But you're feeling adventurous, are you?
While you're there, check out the amazing contributors to the site, because they will literally knock your socks off with their wisdom (again, I'm convinced my addition to this group is a fluke).
Also, follow us on Twitter, Facebook, and Instagram for extra encouragement throughout your day.
Thanks so much for your support of this ministry. We have been blown away by how God has been working through it, and we wait eagerly for Him to continue to reveal His will and move in mighty ways.
I pray that you are blessed through this ministry, and that we may all come to be blessed, like she who believed that what was spoken to her would be fulfilled.