I'll be honest and admit that I booked my ticket for the Hundred Event on a total whim. A part of me was swimming in remorse over not being at Edel, and a part of me was itching to be around creatives in my field and to have social interaction. So when I saw four of my favorite bloggers announce that they were teaming up to host a blogging/small business event focused on building content and community, I slobbered a bit on my keyboard. I really really wanted to go, but knew traveling to Texas, with a new baby, right before school started for Dave, was probably a silly idea. So I decided to pitch the thought to D-Train, knowing well that he would remind me of these limiting factors and my immediate event-lust would subside.
While he was at work, then, Dave received a text that read something along the lines of…
"Hey, so, what do you think about driving to Dallas in the first week of August for this blogging conference? I don't really know anyone, but I think I'd enjoy it and learn a lot. Plus, we could see the Reilly's!"
My jaw hit the floor, then, when I received in return:
"Yeah, sure, let's do it!"
Apparently he didn't think I was as crazy as I thought I was. And just like that, spots were booked, hotel arrangements were made, and map quest was consulted.
We decided that this would be our last hurrah of the summer before the year from hell began.
Quickly after, I started to discover that more and more of my blogging buddies were going to be at the Hundred Event, and I grew more excited and most definitely terrified. Introvert problems.
We drove through the night on Thursday before the conference, and George slept like a champ. When we arrived at the gorgeous Dallas hotel, I was floored by its refined detail and its luring smell. The hosts did such a marvelous job of planning all the fine details – they seriously thought of everything.
I spent Friday evening mingling, networking, and chatting with the women I had formed friendships with over the interwebs. It was something to behold.
George tagged along at the beginning of the night and made fast friends with Nell's little boy, who is about the same age. (Side note: before the conference, when I imagined meeting Nell, I cried. For real tears. Luckily I held myself together for the real life meeting and didn't make myself out to be a total loser.) … Then, when he got fussy and sick of all the estrogen, George went upstairs to hang with Dave. Dave actually kept George for the majority of the conference and earned all sorts of husband-of-the-year recognition from muah. He was really the best.
Saturday was full of delicious food and remarkable content from outstanding speakers, bloggers, and entrepreneurs. I could reiterate what I learned, but that's already been done.
I am so grateful for all the information we were given about blogging, content building, relationship building, and strategy. We were SO spoiled by tons of outstanding sponsors who just lavished us with goodies galore. It was like Christmas.
But my favorite part of the conference was getting to be with the people. I was able to spend time with so many wonderful and talented women and mothers. And don't you think for a second that I didn't take full advantage of their wisdom. I asked these seasoned moms thousands of questions, which they answered patiently and lovingly. It was so refreshing to be out and about, learning and growing, and fostering these online friendships into real life ones.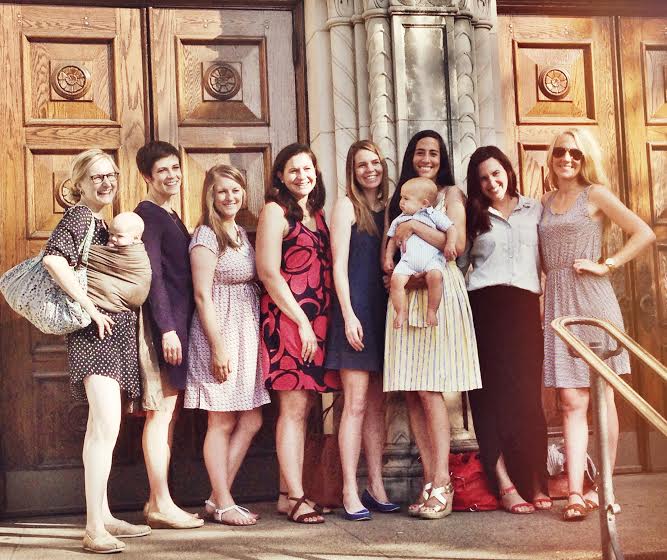 So if you get the chance to, get yourself to the Hundred Event next year. I promise you won't be disappointed. 🙂
We finished our little road trip by spending a night with our dear friends, Martha and Jacob, and George's buddy, Sebastian. This was a meeting a year in the making, and we were so happy to spend time together and stay up way too late talking.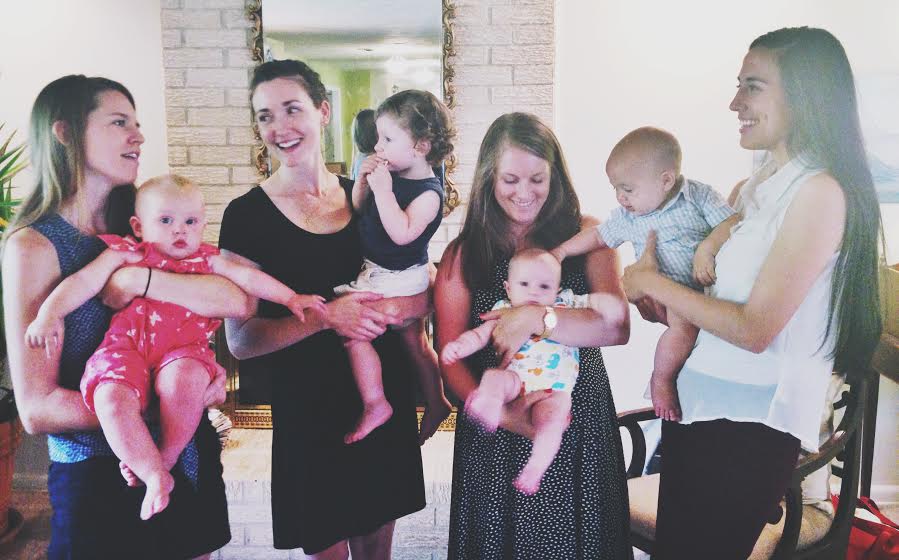 Dallas was good to us. Hotter than the sun, but so very good to us.