Well now we all know who God's favorite is this week … Congratulations to Chris Capolino on winning the Happy Birthday banner from Sewing Seeds Creations!
But! For the rest of you less fortunate souls, do not weep for long. Alex is treating us like celebrities at award shows and is not only extending her discount offer but increasing it to 20% off her entire Etsy shop.
20% off, lovebugs!
When she contacted me about extending and upping the discount code, my jaw hit the floor because, y'all, that's really generous and awesome for us.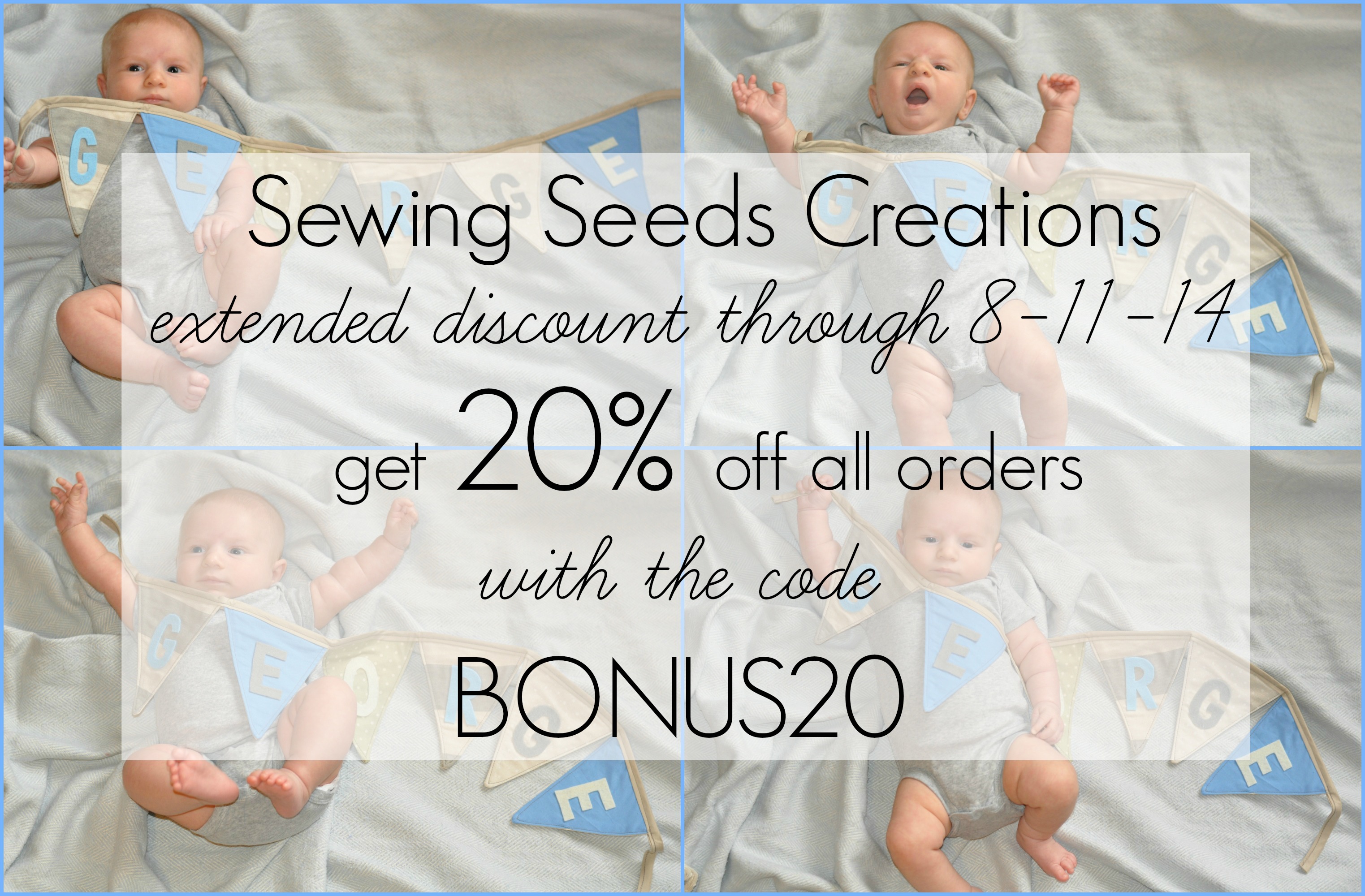 So you know that messenger bag or bow tie you were eyeing? Well, through next Monday, it can totally be yours for 20% off the original price.
Isn't Alex the sweetest?!
So scoot on over there and keep browsing the inventory that you know you want as your own.
That's where I'll be.