This is Amanda's final installment for the week (but not forever!), and I'm so grateful she agreed to write for the Heights! Thanks to you awesome readers for showing her so much love. My heart is full for you, amigos. 😉
My husband Joe and I have been through a lot of transition these past two years, and, having always been on the move and go with something new, I often find my self always moving to the next thing before I stop and enjoy where I am now. Let's take a little trip down memory lane so you can truly understand the whirlwind of this blessed life we have experienced.
March 2012 we got engaged!
Two months later we both graduated from Franciscan University.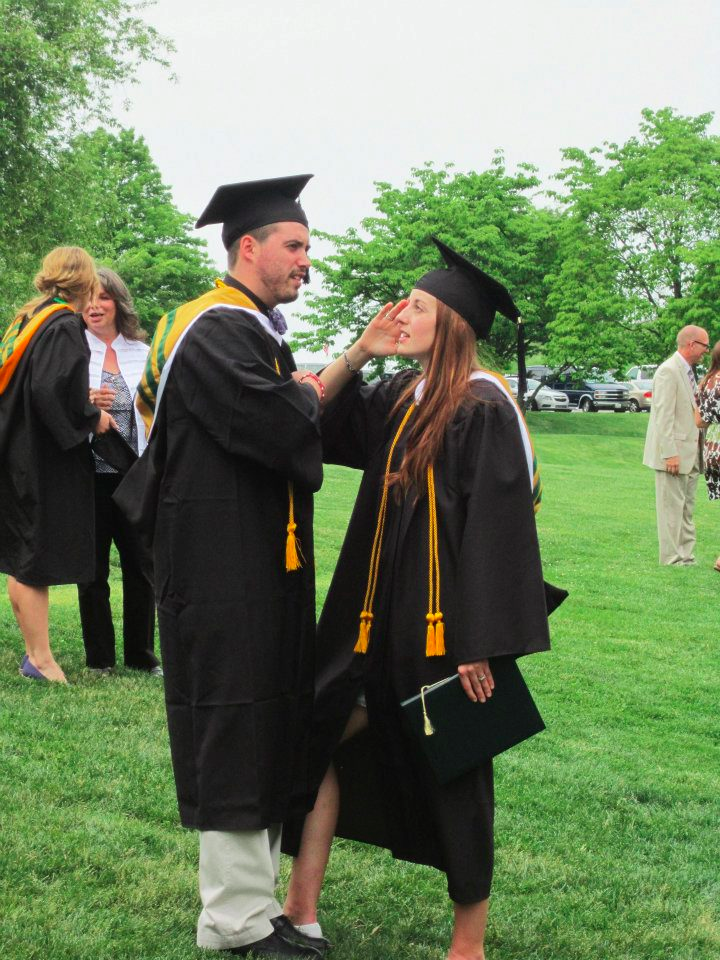 Right after that we both moved out to Colorado, where I started a new job and Joe worked a few odd jobs. One of them being at a candy shop with a bunch of elderly women, which always made me laugh – it was Joe, Merna, and Bolorgma working the night shifts.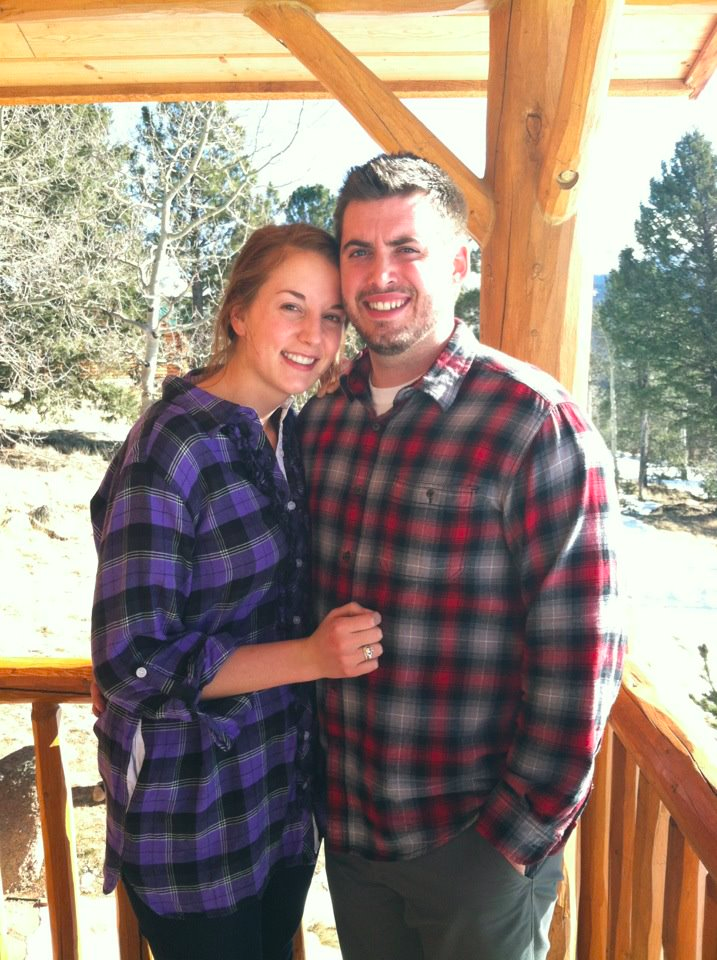 Seven months later in February of 2013 we moved to Arizona where I again started a new job, and Joe worked another odd job until he got his position as a youth minister.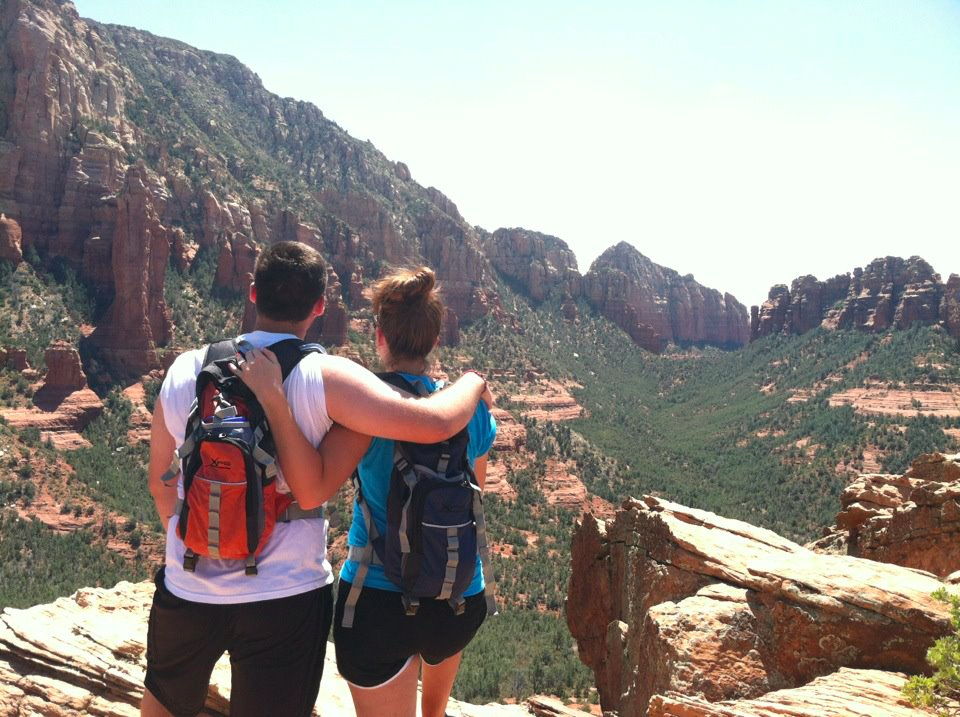 Four months after that we got married in June.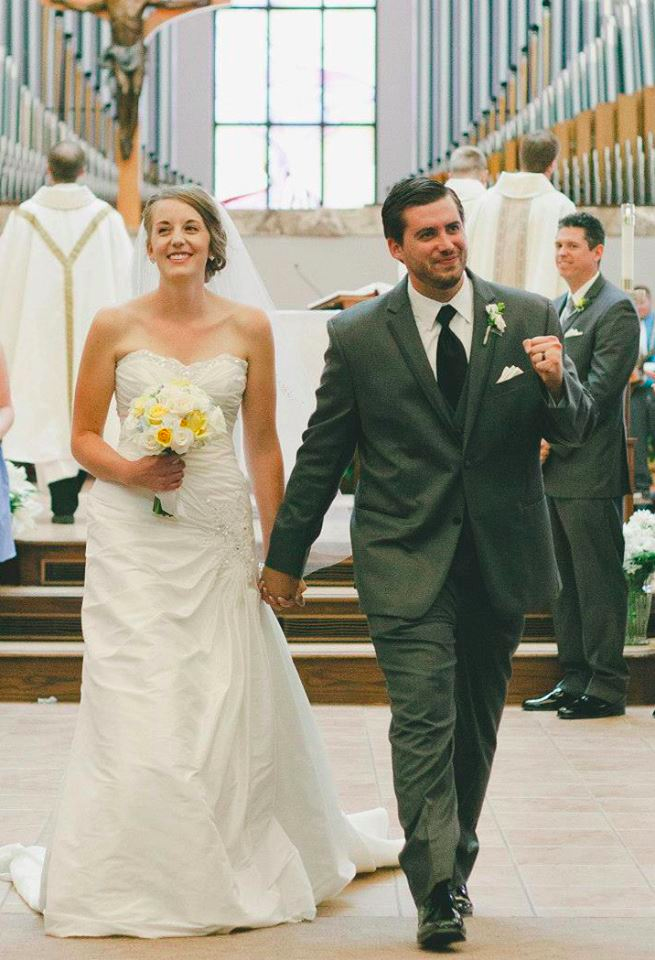 Then about two months after we got married we got pregnant.
That brings us to April 2014 and the birth of little Leo.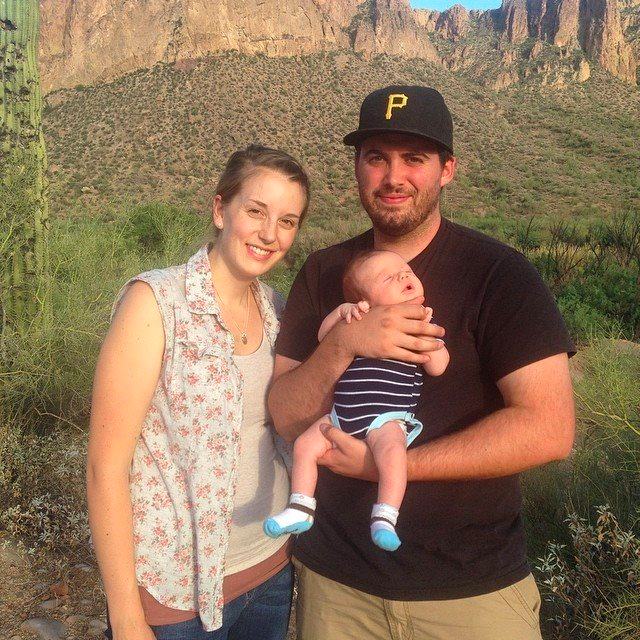 Needless to say, my mother always told us we did in two years what most normal people do in five. What can I say, we jumped on the crazy train and it hasn't stopped yet!
That being said, it is almost like our lives have been on the insane autopilot of managing chaos and constant huge life changes, that we just kind of sit around and wait for another one. We laugh now because this is the first time that we have been in the same place at the same job for a year, and we don't know what to do with so much stability.
As our lives have started to slow down I am beginning to realize that I need to stop and "smell the roses" so to speak – this is just an analogy because I cannot in fact keep most plants alive, I have the opposite of a green thumb.
I am beginning to realize that I have gotten so used to always looking ahead to the next things that I forget to appreciate what I have right now. I want to slow down more and enjoy chatting with Leo and listening to him babble. I want to take a few extra minutes to stop and look at the sunset, or appreciate all the desert flowers. I want to enjoy our tiny little townhouse rather than always dreaming of a house and a yard. Our lives are slowing down and I want my mindset and demeanor to follow suit.
So this week I challenge all you busy people out there to do the same. Stop doing the dishes, laundry, work, blog writing, bill paying, and just breath. Look around at your life, your family, your house, and take it all in. Appreciate with me the small things and let your hearts be free to rest.
Amanda is very passionate about and in love with her Catholic faith. She is so blessed to be married to her best friend. They have one little amazing boy who keeps them on their toes and smiling all the time. She currently works for an international Catholic youth ministry corporation, Life Teen, and her husband is a youth minister – so they pretty much are always around teenagers, which keeps them constantly entertained.