Yesterday was a memorable day for our little family: D-Train's first Father's Day and George's baptism.
Not a bad way to spend the feast of the Holy Trinity on a hot Sunday in June.
We are so blessed by loving families on both sides; and tons of family traveled in for the big cleanse, so to speak.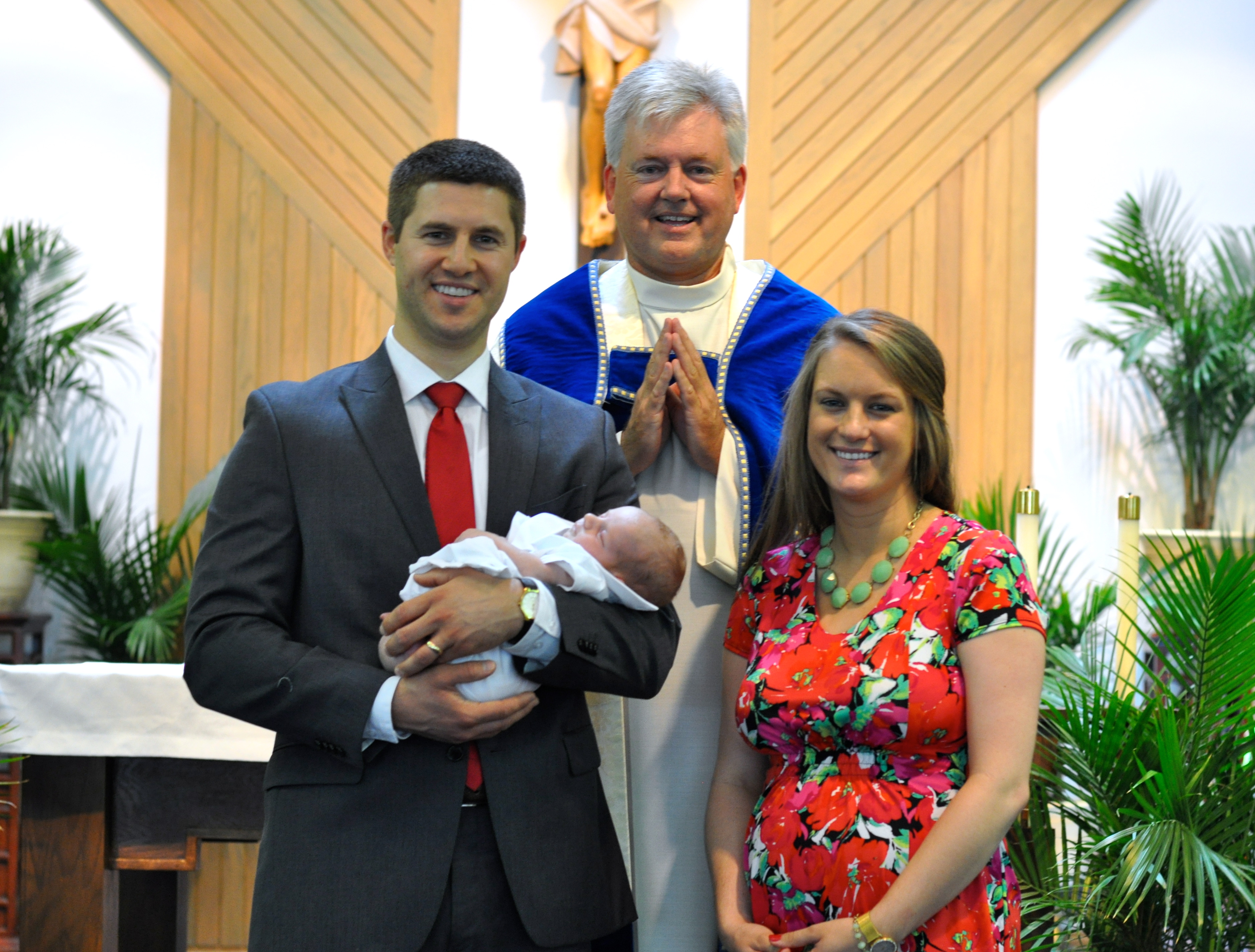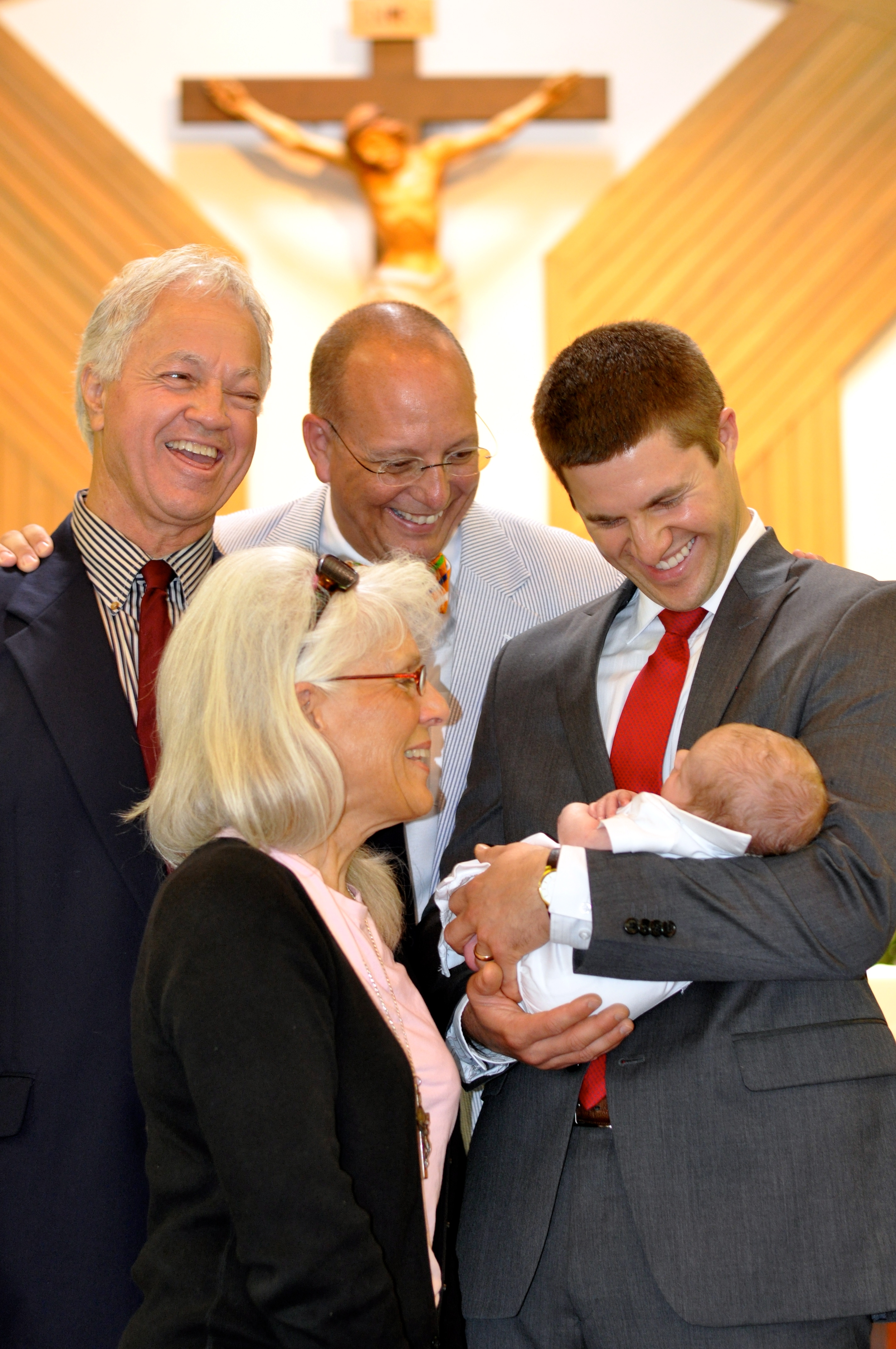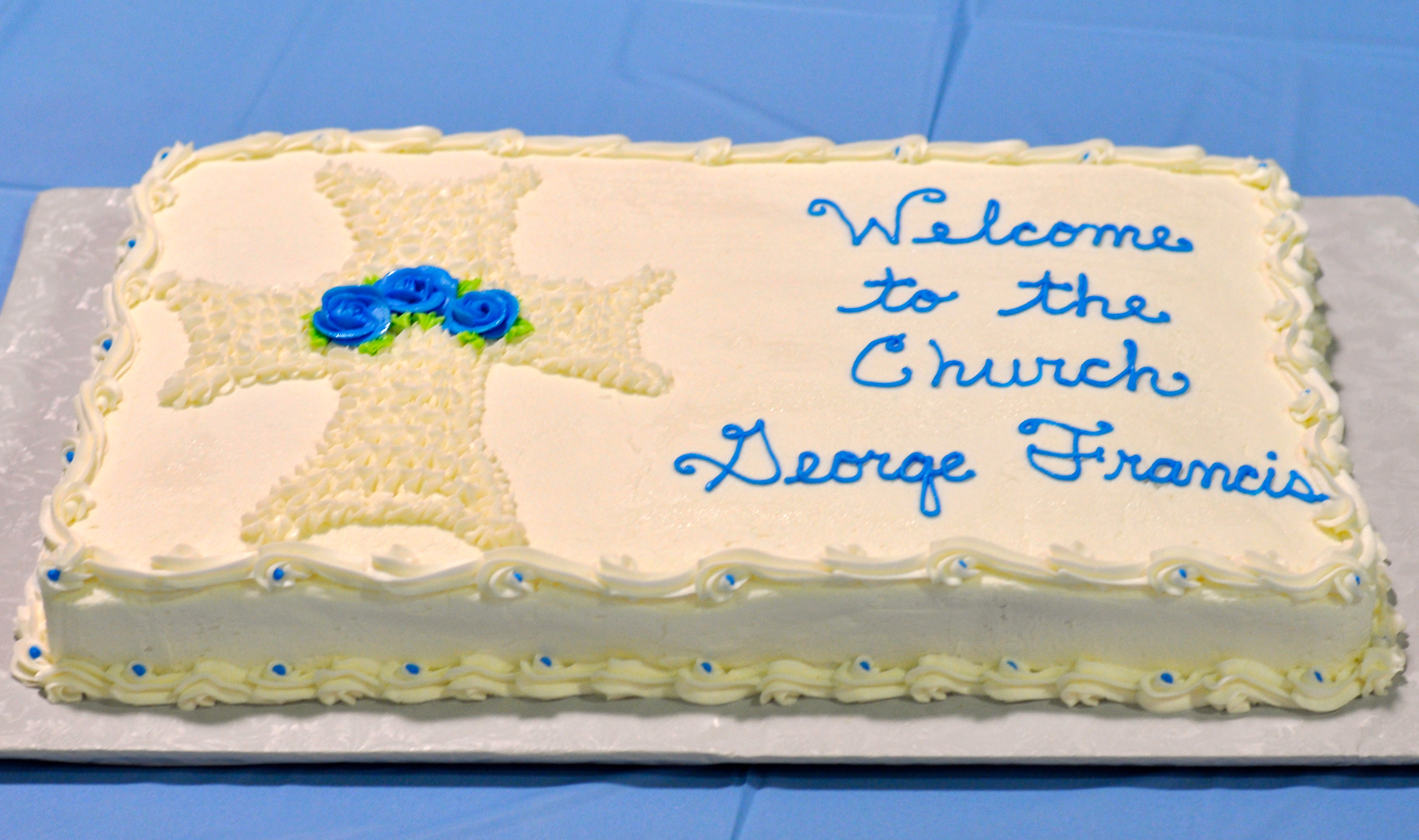 I have a distinct memory of a small but profound moment I witnessed while studying abroad in Austria during college.  One of my beloved professors and his wife had just welcomed another baby, and all of us students were invited to attend the baptism.  The wonderfully weathered chapel of the old Carthusian monastery was filled to the brim that day.  I remember our excitement as we all huddled around the baptismal font with our cameras out, just trying to get a shot of the action.
From where I was standing, I could not see the baby; but I could see my professor.  I watched him as the priest poured the water over the head of this new child three times and spoke the form of the Sacrament.  My professor's face lit up in a way I had never seen before.  His reaction to that moment is nearly inexplicable.  It was as though all of his theological knowledge of the Sacrament and the wellspring of his love for Christ converged and was topped off with the explosive love he had for his child to create a supernatural joy that permeated his being so greatly that it shone forth unmistakably on his face.
In that moment, I wondered what that must feel like as a parent: when the understanding of the magnificent grace of the Sacrament of Baptism collides with the reality of your child receiving that grace.  I thought, "There must be nothing else like it".
And there truly isn't.
During George's Baptism, I was blessed to experience the same kind of joy I believe my professor experienced.  Amidst the heat and the dirty diaper and the fatigue there was the beautiful embrace of grace and nature that hit me square in the chest and filled my eyes with the happiest of tears.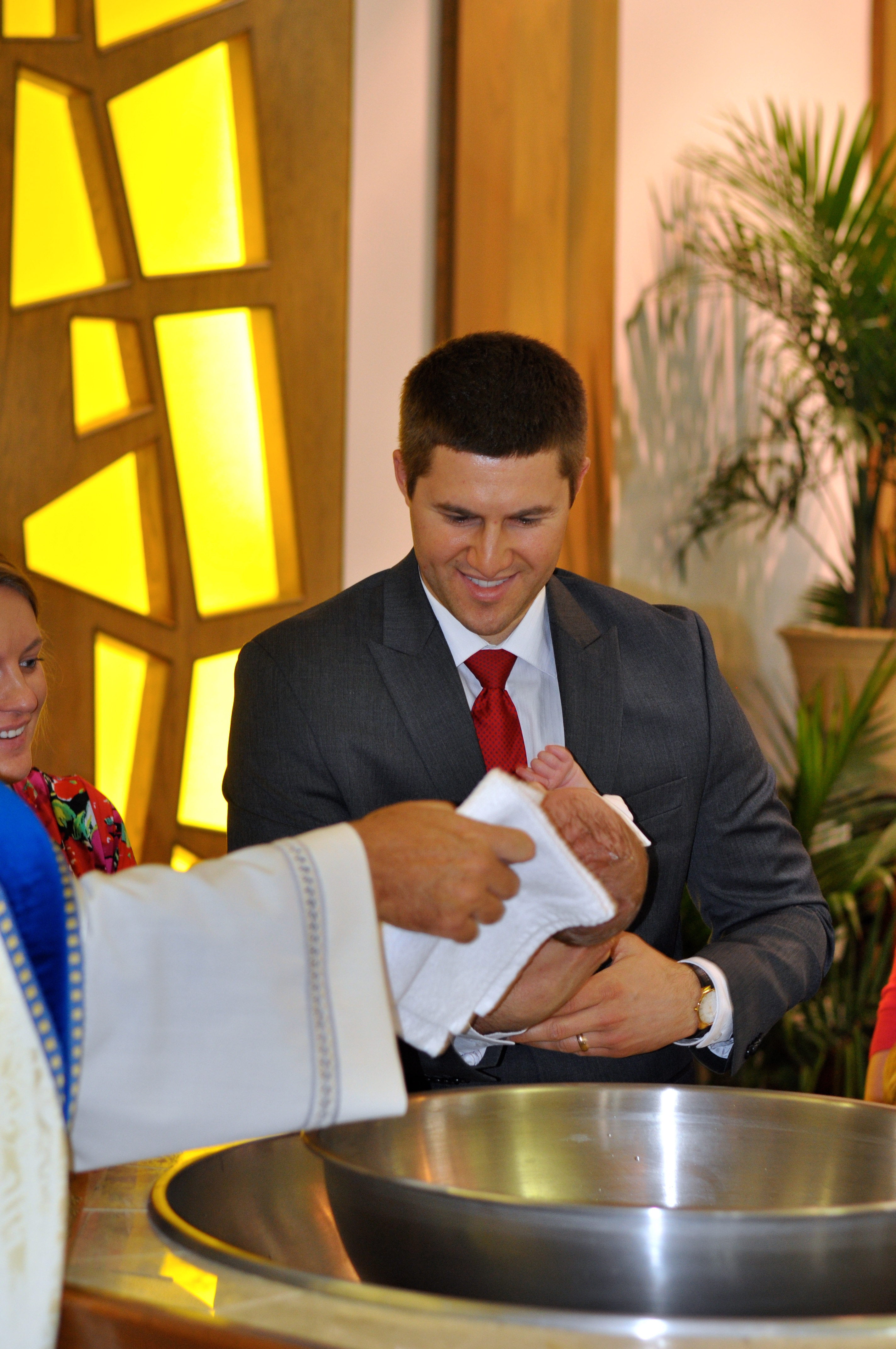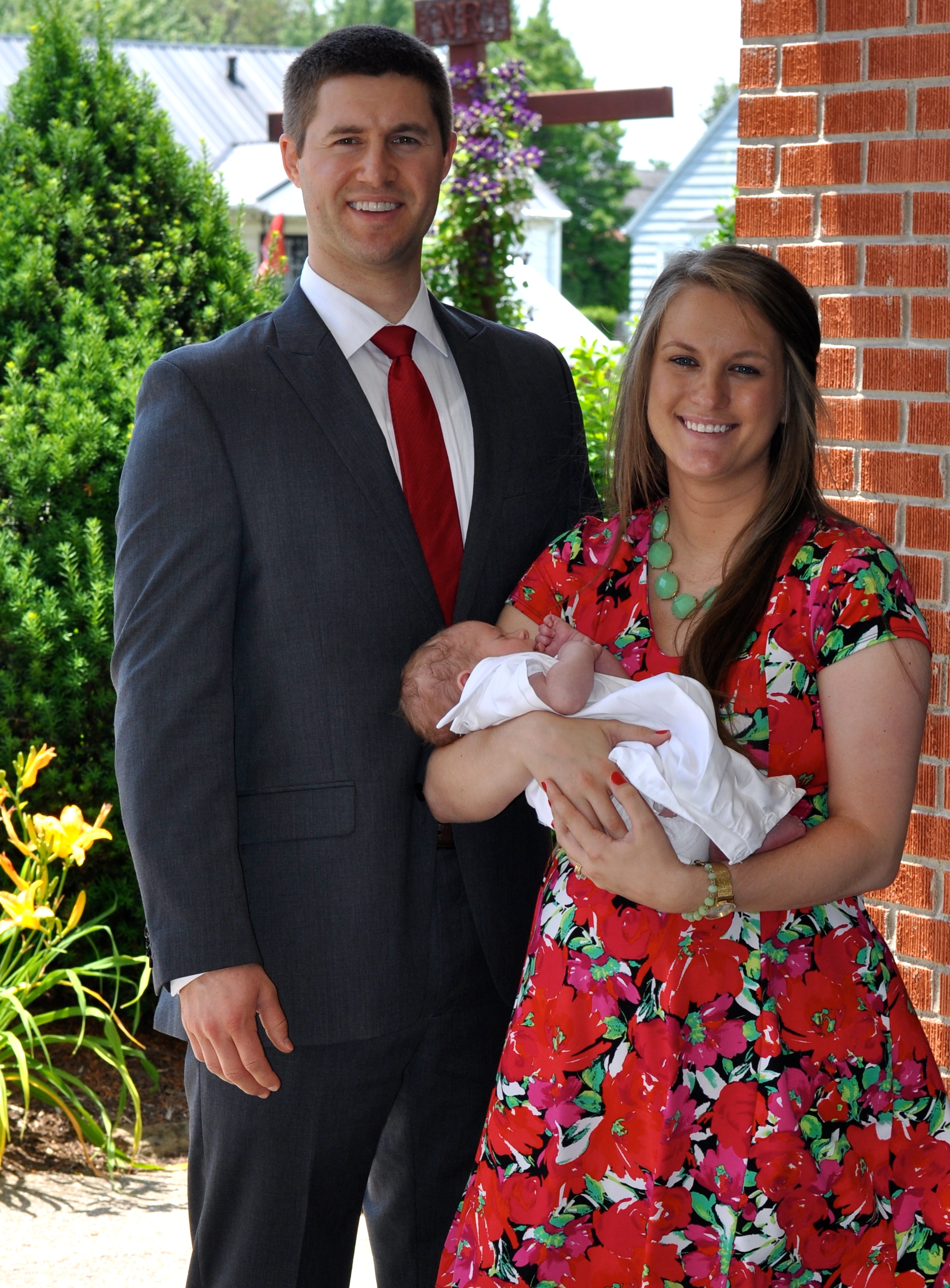 You have put on Christ, George Francis.  The old man has been put to death, and you have been raised in Jesus.  Welcome to the Catholic Church, little one.  Saddle up, for the most amazing adventure awaits.
And mommy will be smelling your head 24/7 in the coming days – love that chrism.
Linking up with FLAP!