Watch out, people; I'm breaking radio silence.
The newest Spears on the block finally succumbed to the dreaded nap after a long night's worth of keeping his parents up, up, and far away from any sleep of their own.  So whilst I should be "sleeping while he sleeps", I fear my adrenaline has kicked in harder than my fatigue; ergo, I'm taking advantage of said energy to answer emails and bug you with random thoughts about life postpartum.
(note the hilarity: I started this post on Saturday afternoon and am just finishing it on Wednesday night … so … there ya go.)
Bottoms up, chicas y chicos.
+ It's common knowledge that baby boys are spray-ers, so to speak, and this kid hasn't wasted any time proving that fact.  I can't even count how many times we've been hosed.
+ The intense healing part of post birth was something that I was NOT prepared for entirely.  In my naivety, I did not anticipate needing to take so much care of myself in the first few days postpartum.  But I'll write more on that later.
+ I realize that I haven't gotten to tell you all about my last day of school…  In short, it was a lovely day.  Nothing too out of the ordinary.  The kids were awesome, my coworkers made me cry fourteen times, and the final bell sent me off feeling grateful and excited.
+ George was born the day before the last day of school for the kids; so my incredible assistant principal printed off the pictures I sent her, made a little banner, and hung them all outside my classroom for the kids to see when they came in on the last day.  She then took pictures of their reactions and sent them to me, which sent my one-day PP self into a wellspring of tears.  Love them.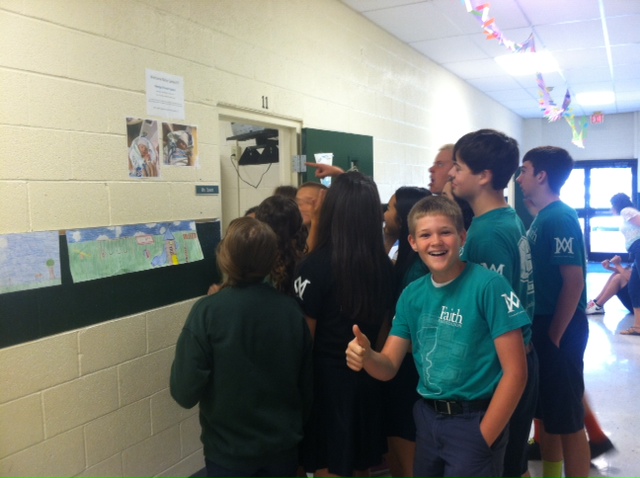 + Dave would frequently give me a hard time about how much laundry I produce in a week.  Then we had a baby.  He had no idea… 😉
+ I haven't been able to comment much on blogs I love because I've been reading via my feed via my phone (such a millennial) during late night nursing sessions, and it doesn't allow me to comment … So.  Bloggers of the world: I'm reading; I'm loving; I'm just not able to properly express that love.  Forgive me.
+ You know the mesh underwear they make you wear in the hospital that everyone warns you about? … I love them.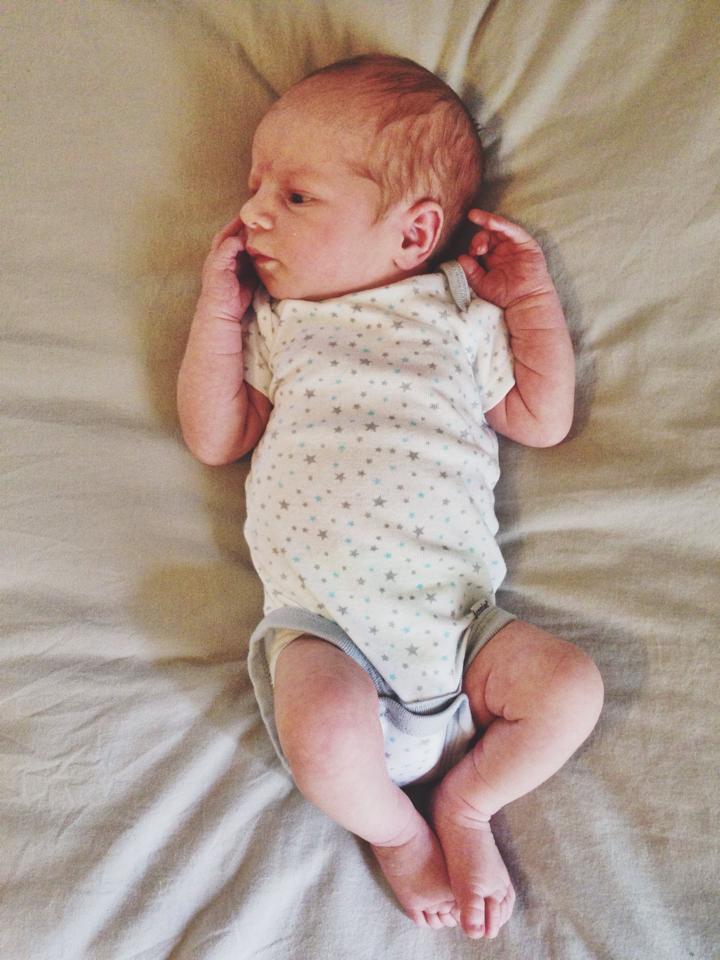 Over and out.