"Are you upset that you can't see your feet?"
"You are, like, really about to have a baby… Like, you look like you're REALLY about to have this baby."
These recent, keen, and eloquent observations from my students pretty much sums up my current pregnancy status:
Ready to freaking go.
But first things first (right Stephen Covey?)…
How was your Mother's Day?  Judging by the Facebook and the Insta, most people's days were filled with beautiful weather, adorable family picturas, and lots of yummy food.
As it should be.
We spent yesterday taking naps (Alleluia), going to breakfast with my parents (Glory), having lunch at my grandma's (Praise Him), and spending time doing fun and enjoyable things like watching movies and making spaghetti at 10 p.m. because we couldn't sleep thanks to aforementioned napping (Yes, Lord).
It was marvelous.
I always spend Mother's Day torn between two emotions: 1) Gratitude for my own mother, grandmothers, mother-in-law, and those other mothers who have inspired me, raised me, encouraged me, and led me throughout life, and 2) Sorrow for those who have lost mothers, those mothers who have lost children, those mothers who were never able to hold their babies, those women who long to be mothers, and those who feel abandoned by their mothers.  Motherhood is such an incredibly wild and unpredictable gift, so I suppose it makes sense, then, that reflecting upon its various aspects stirs quite the number of emotions.
Part of the adventure, eh?
And speaking of mothers and new life and phases of life…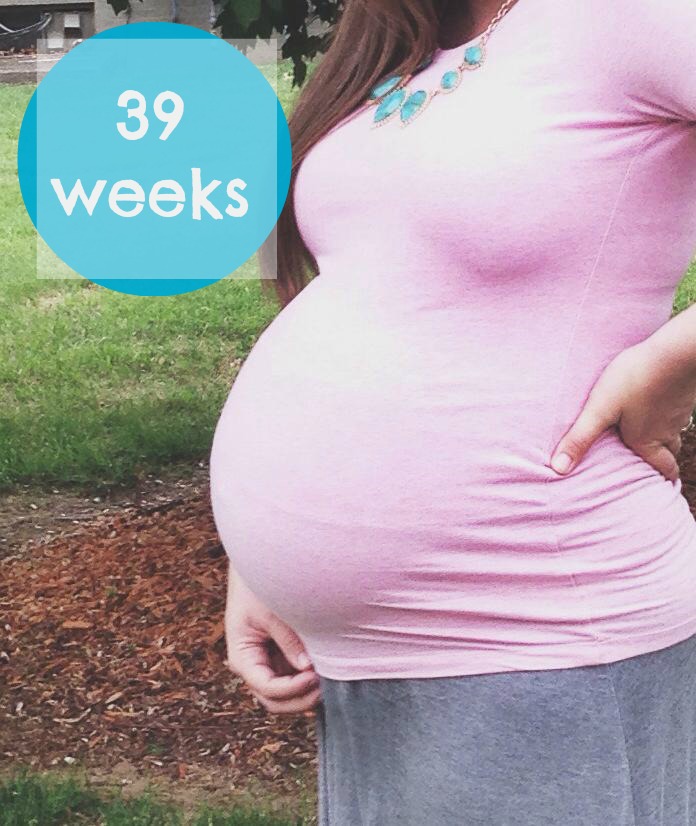 This kid who made me a mother is sitting large and in charge at 39 weeks and 2 days and is making himself cozy in his habitat that is quickly becoming large enough to host a session of Congress.
For those who are curious (I'm looking at you, grandmas 😉 ), the bambino is dropping more every day but I don't think he's going anywhere too quickly.
This semi-disappoints me because HELLO! we are ready to meet him and cuddle him and so on…  We are just ready for him to be here.
But, on the other hand, I actually would prefer if he does not come before his DD (next Saturday) because this is my last week of school, and I really need to finish.
So as ready as I am to be done with pregnancy and to have mister Nugget here, I'm not quite ready yet, if he doesn't mind…
The last week of school.  Ever.  Well, at least in the foreseeable future.  It's kind of surreal.  Bittersweet.  All of it.  So if you're looking for something to pray for today, maybe shoot up a little prayer for me?  Embarking upon my last week of school has proven to be hard on my heart.  I'm blaming it straight on the pregnancy hormones, but I find myself feeling super sentimental and figuratively weepy over the fact that these are my last five days with the kiddos.
But we'll survive.
Thus, as ready as I am for the next part, I'm not too impatient (yet) for his arrival.  But come Friday night, y'all, I'll be watching the clock like crazy and downing my red raspberry leaf tea.
Here's to one more week.