– 1 –
Whaddya think?  Notice anything different? 😉
This little corner of the blogosphere got a pretty amazing makeover thanks to the genius teamwork of Danielle Burkelo and Mary Hess.  I think bloggers are always analyzing the way their blogs look, the vibes they give, etc.  For a long time, I've had in the back of my mind what I wanted this space to be and how I wanted it to appear; it just took me a while to be able to articulate those ideas enough for someone much more creative than I to make it a reality.
Danielle and Mary went beyond my most perfect imaginings!  Not only are they insanely talented (as you can see), but they are so wonderful to work with.  Seriously.  They were always so friendly, so fast, and so accommodating and patient with my millions of "tweak this" and "move that" and "oh wait I liked the other way".  They are just such nice human beings.
Let me know if there is something missing from the previous design that you are aching for.  I live to please.
You'll also notice new buttons for those who are new to the blog and for those who are curious about essential oils but don't know where to start.
I hope you like it as much as I do friends!
– 2 –
While we were in Steubenville a couple of weekends ago, our buddy Patrick McNamara, who is an incredibly gifted photographer, snapped some maternity photos for us.  He was such a trooper and braved the chilly weather earlyyyy Sunday morning with us and never complained once.  So if you're in the Pittsburgh area and are in need of a fun and talented photog, look no further than Pat Mac.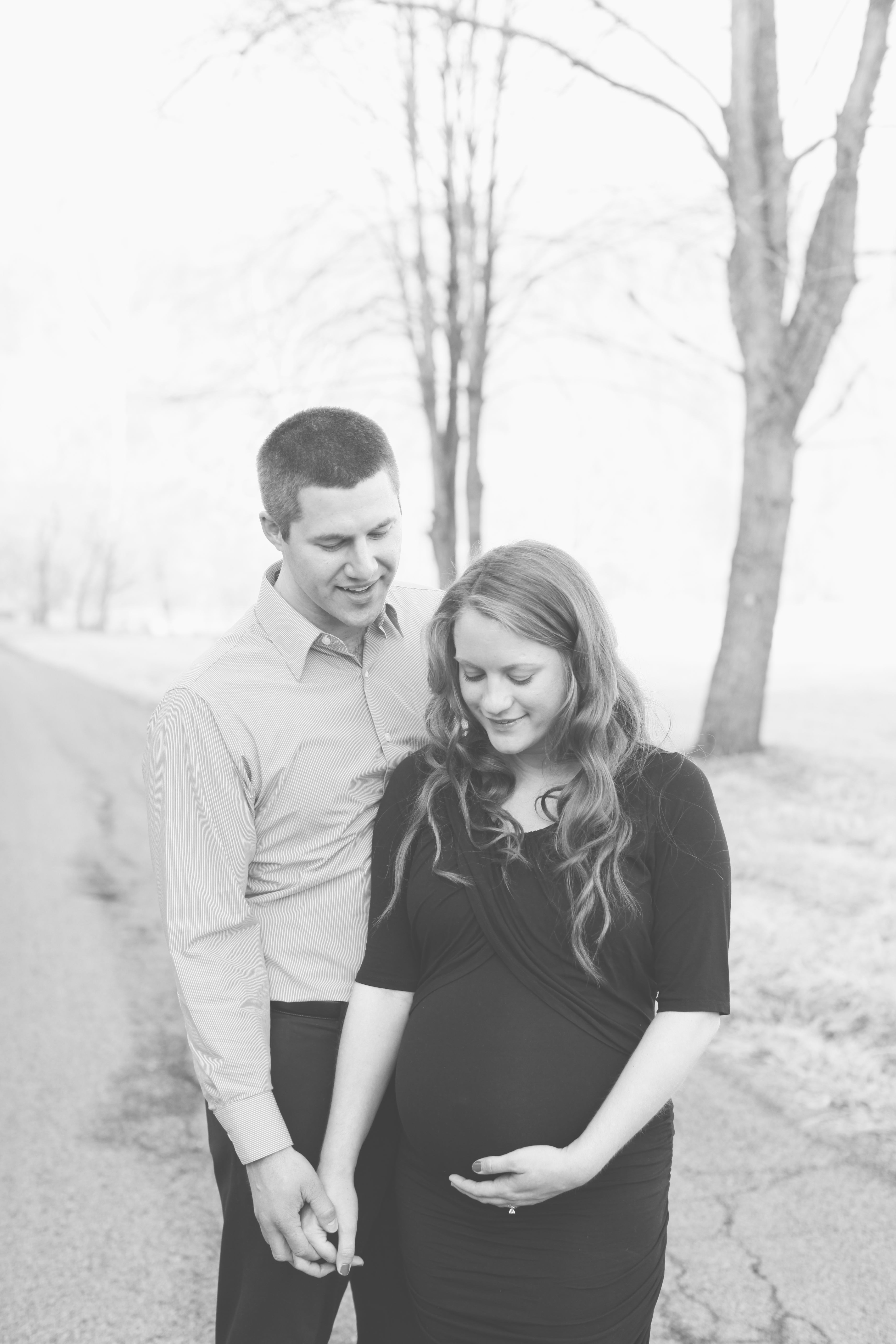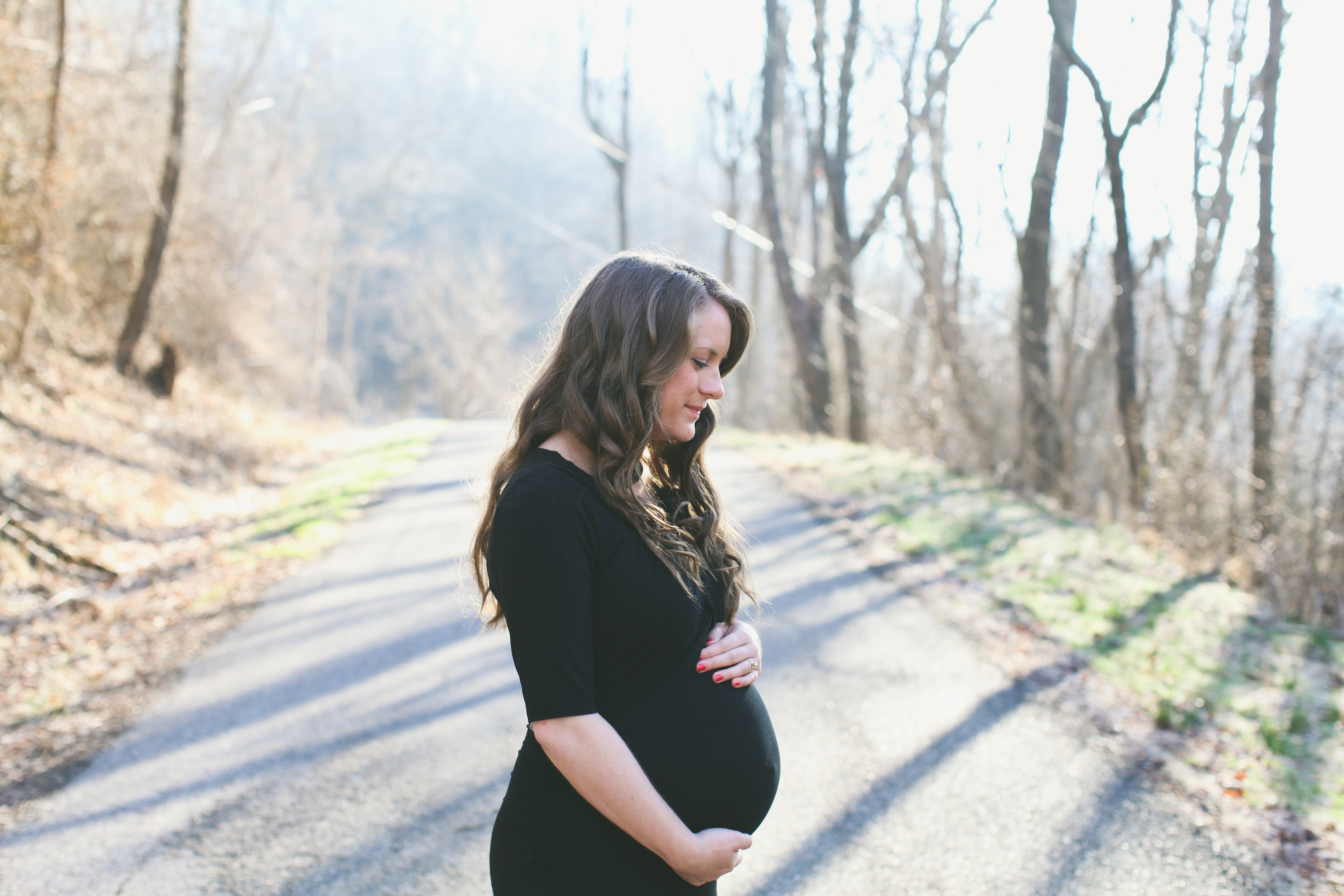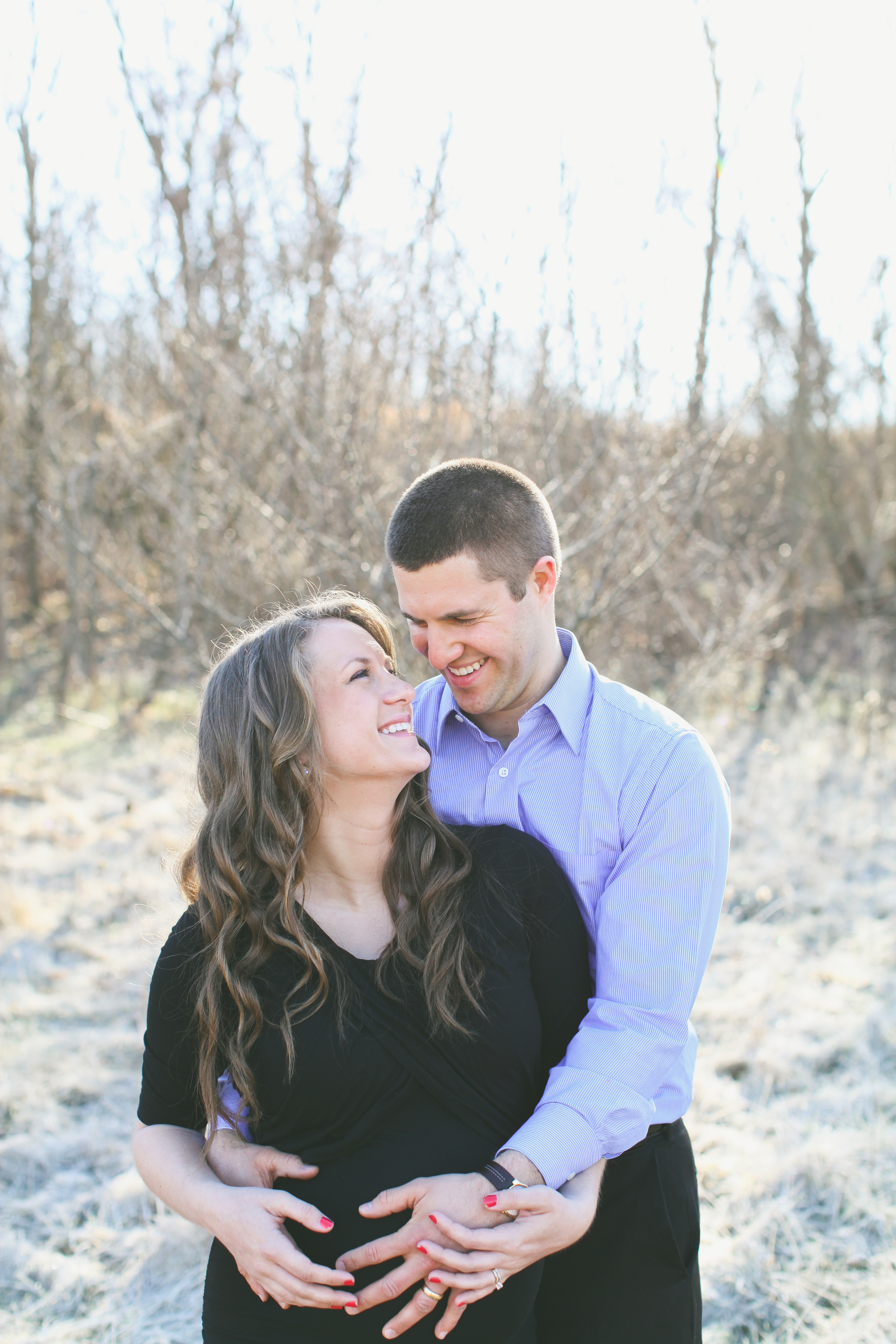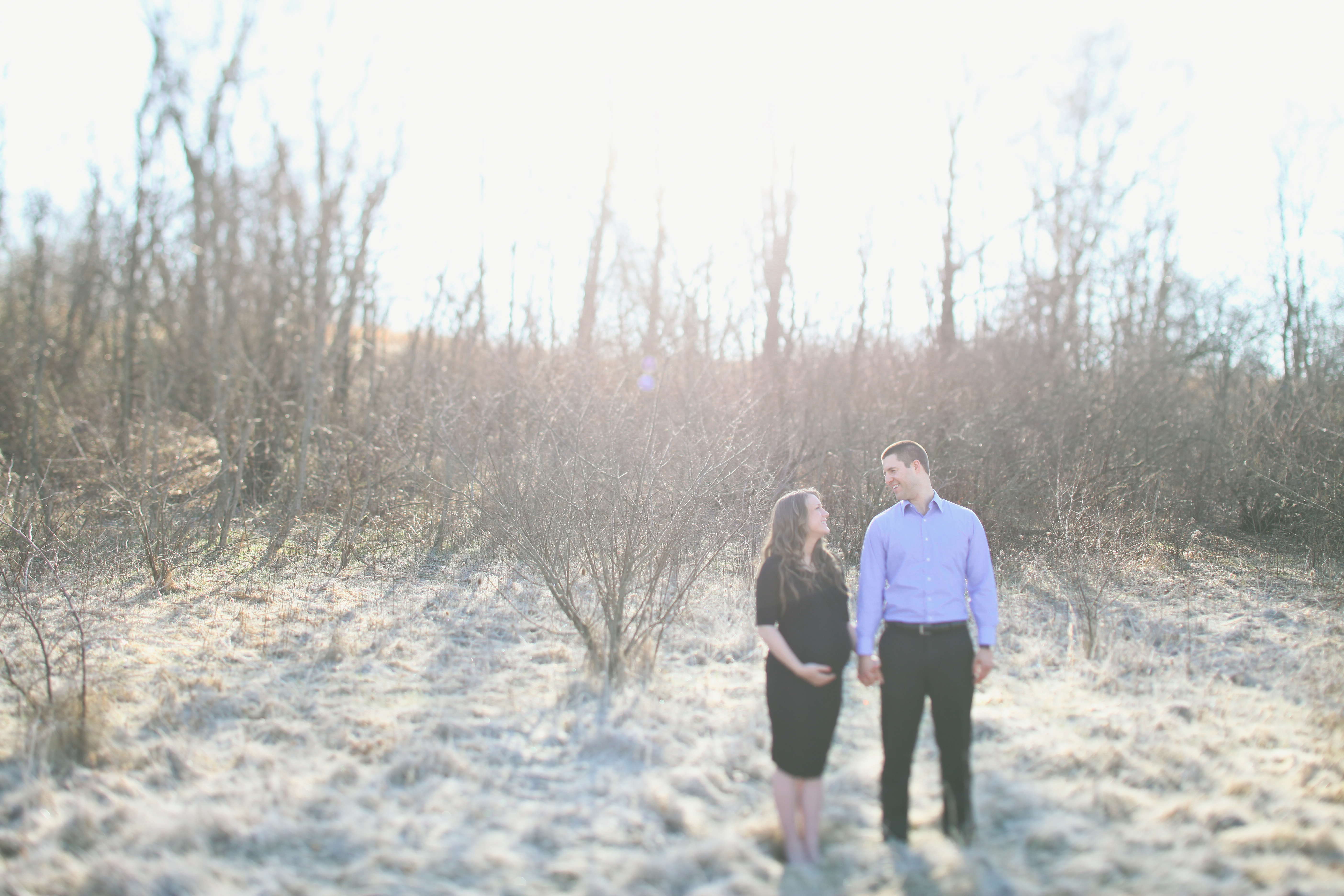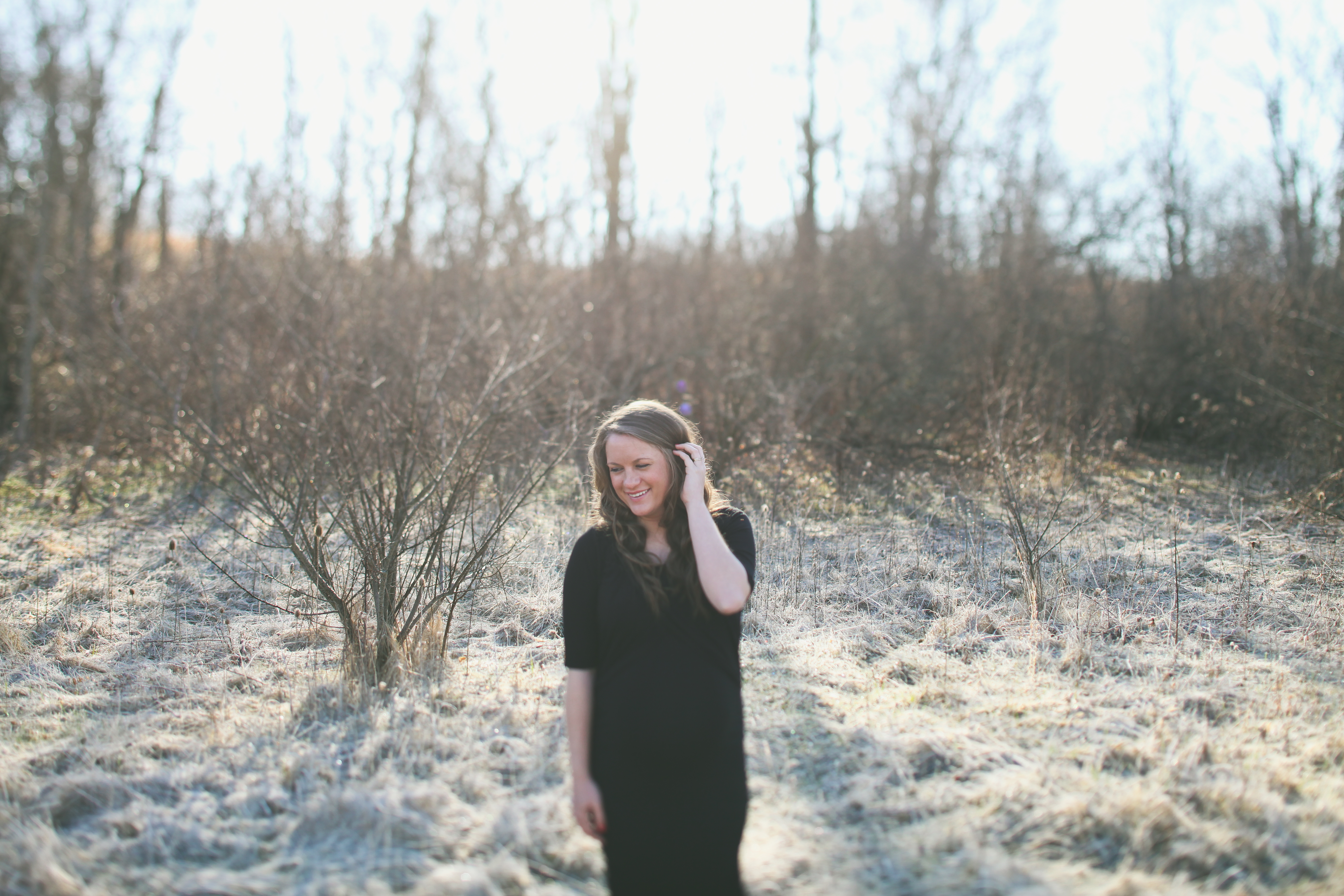 He's so good.  And wiggle your way on over here to see more!
– 3 –
And we're riding along on the baby train to… my third and final baby shower thrown for me by my much-too-generous co-workers.  Our favorite thing to do together is eat, so they threw a HUGE potluck lunch shower for me, complete with adorable decorations and way too many gifts.  For real. They are too good to me, all the time.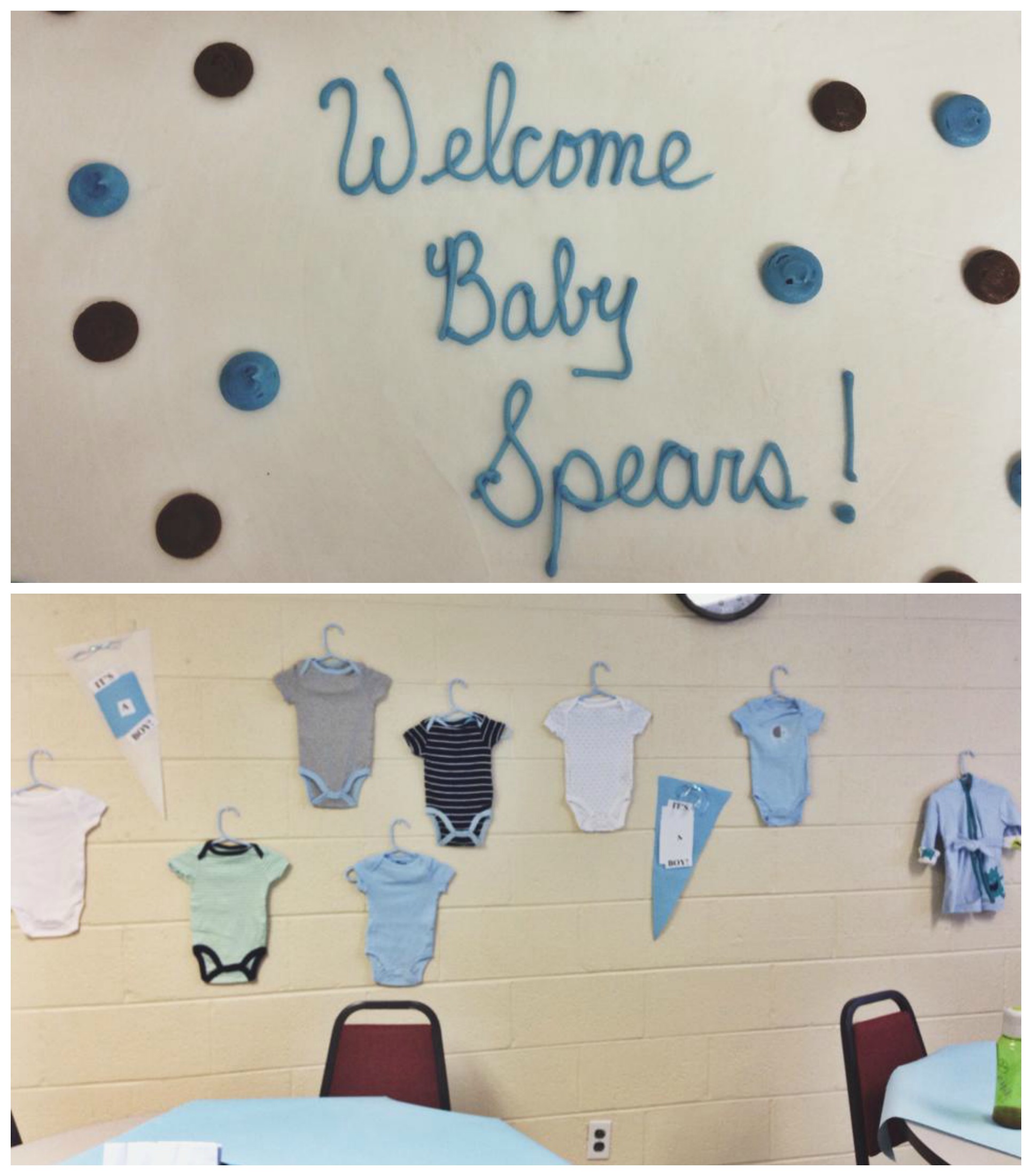 – 4 –
And speaking of school… I am finally able to let y'all know that this will be my last year of teaching. Next year, I'll be living large as a SAHM.  Well actually, I'll still be working, but just from home.  So what is that abbreviation?  WFHM?  #idk.  It was truly a bittersweet decision because, as you well know, these kids and this school are such a huge part of my life.  My time there has been indispensable and I cannot even begin to explain how many lessons I've learned from teaching, and how much these little ones have  forced helped me to grow.  As much as it breaks my heart to leave them at the end of the year, the thought of being with the Nugget next year is pretty darn sweet. 🙂
– 5 –
Umm, and hello, HAPPY EASTER!  (face palm) Worst Catholic eva…  How was your Easter?  Do you go to the Vigil or the Sunday morning Mass?  Was Easter the terrific end to your Lent like you hoped?  Did you have great weather, too?  I hope so because it was gorge.  And I even got myself a little farmer's tan.  Go on, be jealy.
And in case you missed it, I wrote a little reflection on my favorite Easter account over at Reverb Culture this week.
– 6 –
Sunday is the big day in canonization land and I want to know all about how you're planning on celebrating it!  The kids and I are having a party all day today to learn about the two popes who will become saints, and I'm stoked.  But I'm out of ideas for how to celebrate on Sunday.  Pope cake for JPII?  Italian food for John XXII?  All of the above?  Send on your ideas so I can pretend to be a hip Catholic wife for a second.
And just because this week is a sentimental and monumental one, here's a throwback picture of me standing with a statue of John Paul II somewhere in Poland… I want to say Krakow.  I really should have journaled more over there…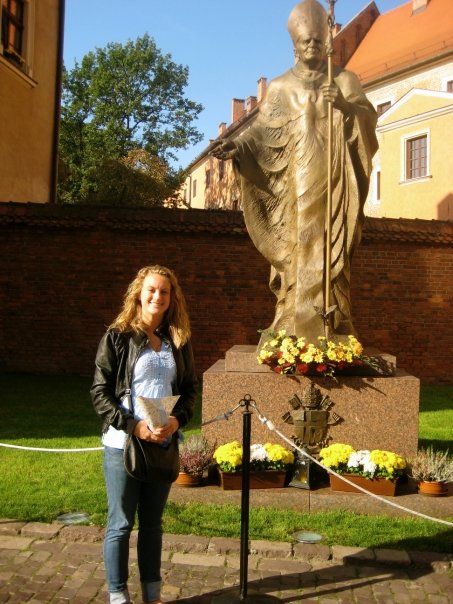 – 7 –
Last but perhaps most exciting for you … A GIVEAWAY!  To celebrate the new blog design, and the canonizations on Sunday, and your life, I have an extreme giveaway coming your way on Monday! It's a multi-item giveaway that I'm positive you'll love to thank you for your readership because you truly are the best.
So be sure to tune back in on Monday to enter 🙂
Happy weekend, friends!
Linking up with Jen whose book I am very impatiently awaiting to arrive.