We're pulling up fast and dirty on 34 1/2 weeks of baby growing and I'm beginning to feel all the promised joys of the third trimester- leg cramps, fatigue that resembles the cruel exhaustion of the first trimester that threatens to suck your very life out of existence, and swelling (don't get me started).
Dave has insisted that I begin my "resting and preparation" time by really taking it easy until the baby arrives.  Do you know how hard that is for a choleric?  We don't rest easily.  It's just not in our blood.  When there's stuff to get done, it's going to get done.
Nevertheless, he's mostly right in all areas of wisdom and balance so I decided to acquiesce and begin my hibernation period.
But not before a last hurrah.
This weekend, Dave, the Nugget, and I traveled up to glorious Steubenville, OH to visit my alma mater for a household reunion (you can read more about those here if you fancy – but suffice it to say that I got to see a bunch of my dearest friends that I haven't seen in I-don't-even-want-to-count-how-many moons).
The drive to Steubenville takes about 8 hours from our humble abode and I was a bit nervous about how that would play out this time around.  Surprisingly, it wasn't too terrible.  We made ourselves stop to walk around every two hours and I packed plenty of snacks because I've hit the phase where I want to eat all the food in the world.  All of it.
We eventually arrived in the old steel town and embarked upon a full weekend of events.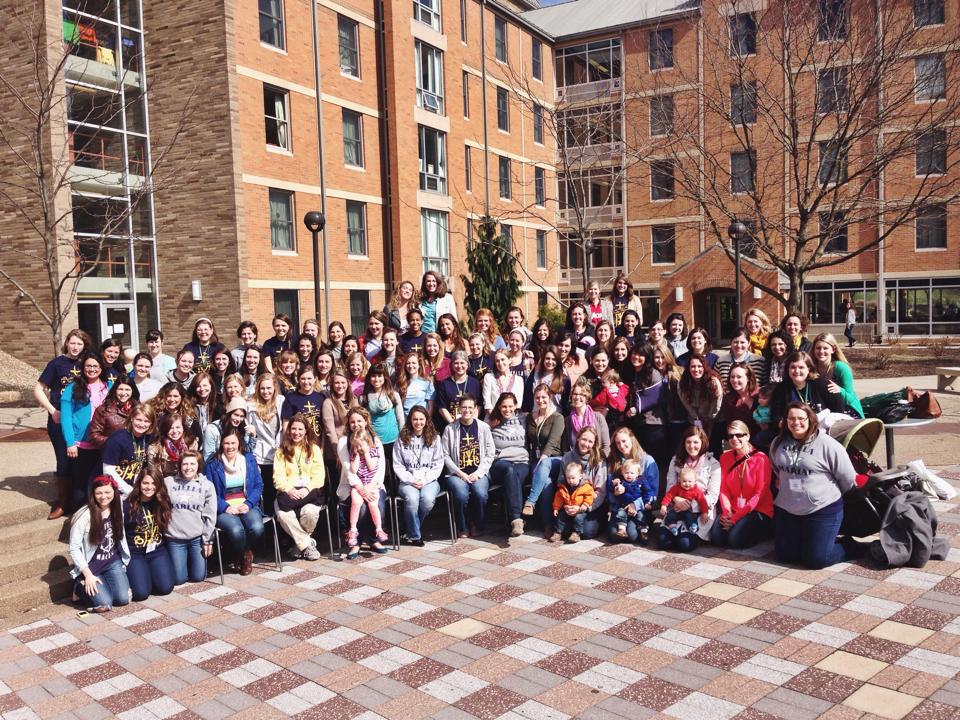 + the (almost) whole crew together — we got to celebrate many a meal, dance party, and prayer sesh together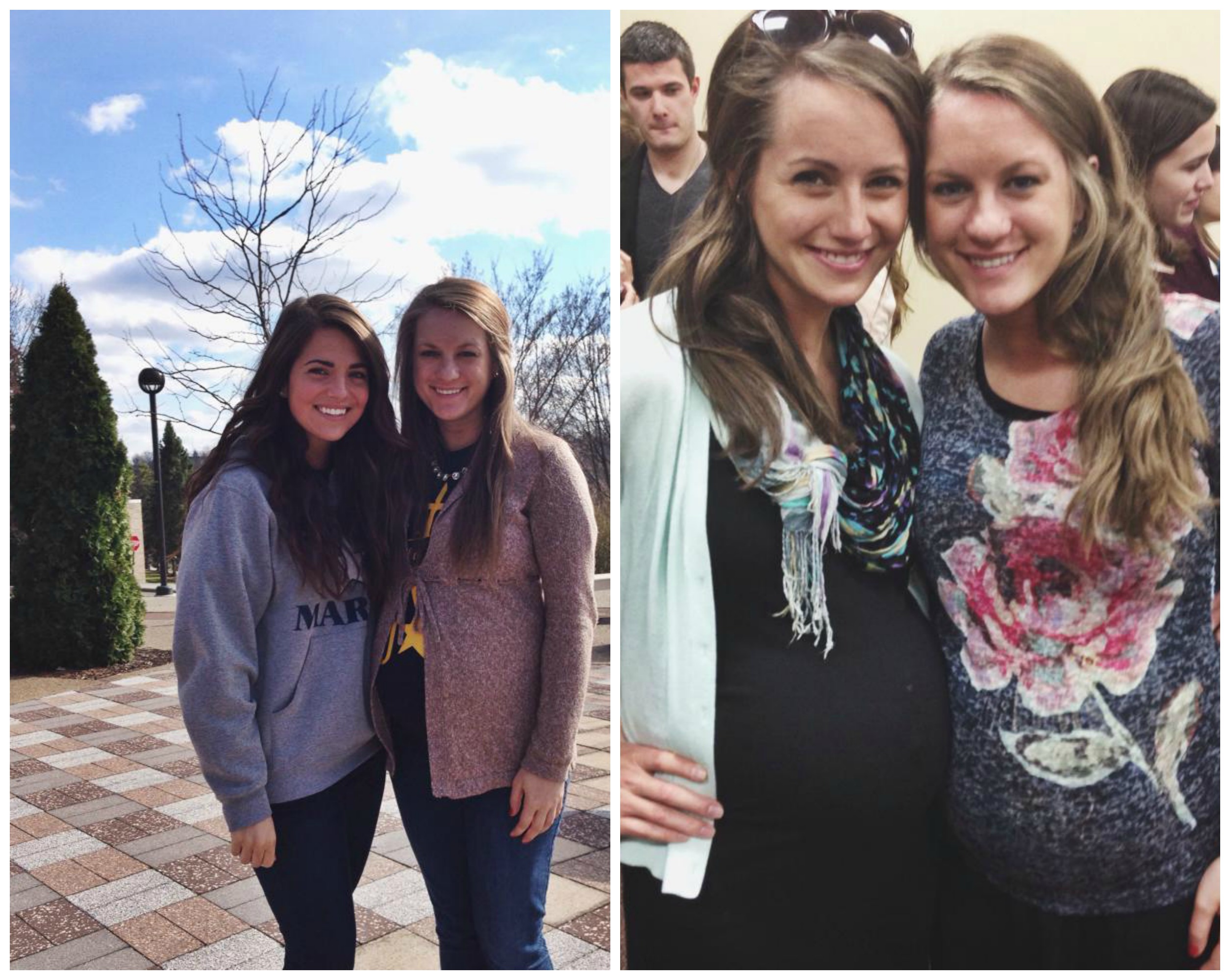 + finally getting to meet younger sisters
+ our children were betrothed this weekend and they will have the most fantastic wedding.  they have no choice in the matter.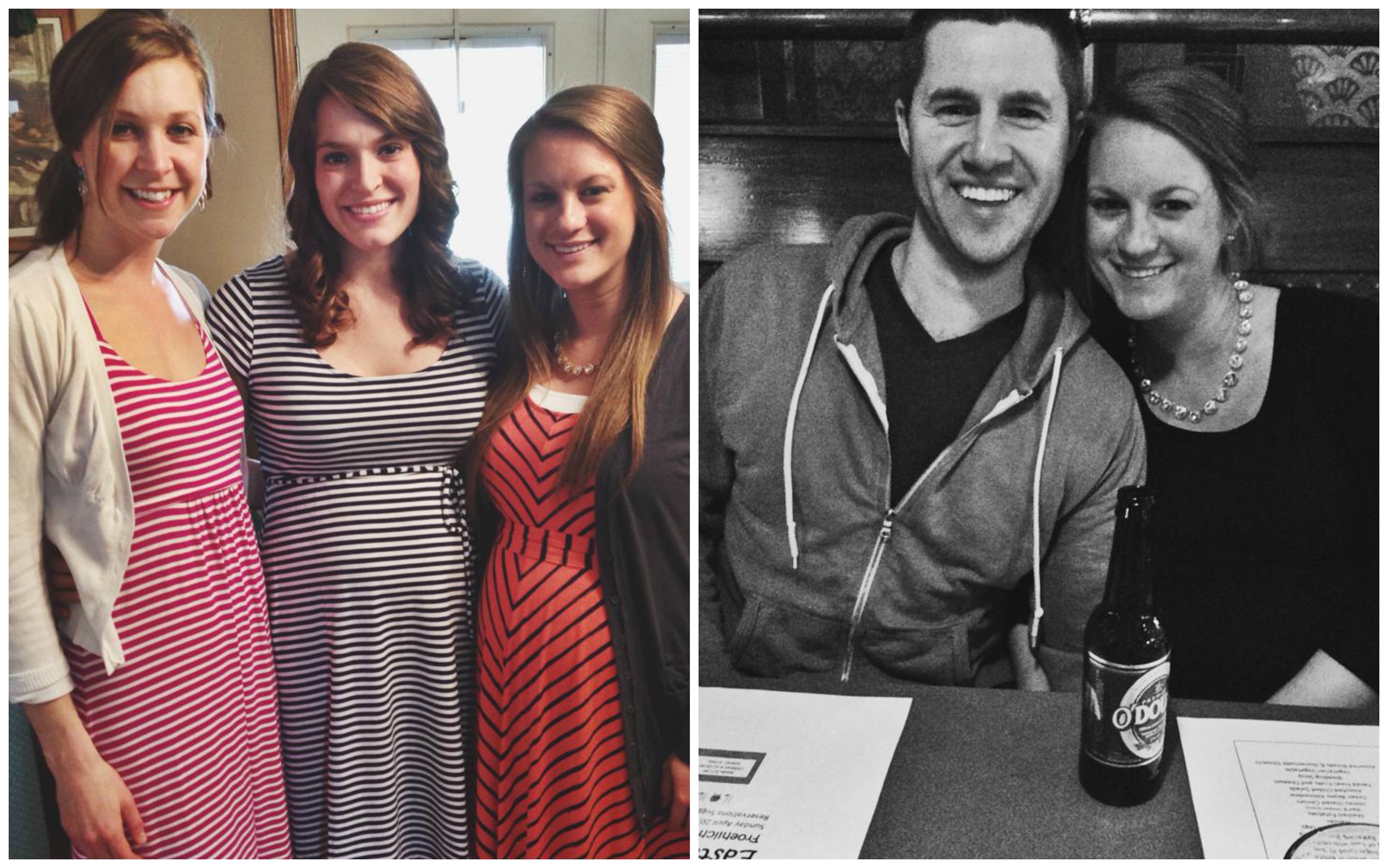 + saturday afternoon was our dear Christina's baby shower.  her family really knows how to throw a party and it was so fun celebrating her and her little man! this also means that I got to see Ana, which is always a blessing, and she is as beautiful a preggo lady as you would imagine.
+ saturday night was game night (was that not the most insane finish to a ball game?), so we made sure we had access to a tv.  and O'doul's with burgers, of course.
+ on sunday morning, we had a maternity photo session with the one and only Patrick McNamara.  he is not only a fantastic photographer, but one of our dear friends, so we had a stinking blast.  you bet your bottom dollar I'll be showing you those pictures as soon as they roll in 😉
+ our drive home on sunday brought with it a nasty traffic jam that had me threatening to smite all of louisville, but I've since forgotten about it thanks to a chipotle burrito and a bathroom break.
So, it is with a heart fuller than I can express that I enter the homestretch of this pregnancy.  No more travel for this gal until after the Nugget makes his grand entrance, and I somehow committed to only doing what is "necessary", like work and things I enjoy (thankfully, blogging counts as one of those) until then as well.  So if you have any post suggestions or things you'd like to see from this little space, let me know!  I'll have plenty of time to crank some material out whilst I sit with my feet in the air.