Linking up with FLAP and Mary!
Anyone else thankful to get a break from the heat?  The past few mornings have been the most wonderful kind of chilly and Dave keeps repeating "It smells like Fall outside" over and over again.
Needless to say, Dave's class and work schedule have been quite an adjustment over the past few weeks, but this weekend brought a much welcomed break from the figuring-it-all-out.  Four of five of Dave's siblings and their families came to visit on Friday night and my heart was filled to maximum capacity.
We took all six kiddos with us to dinner…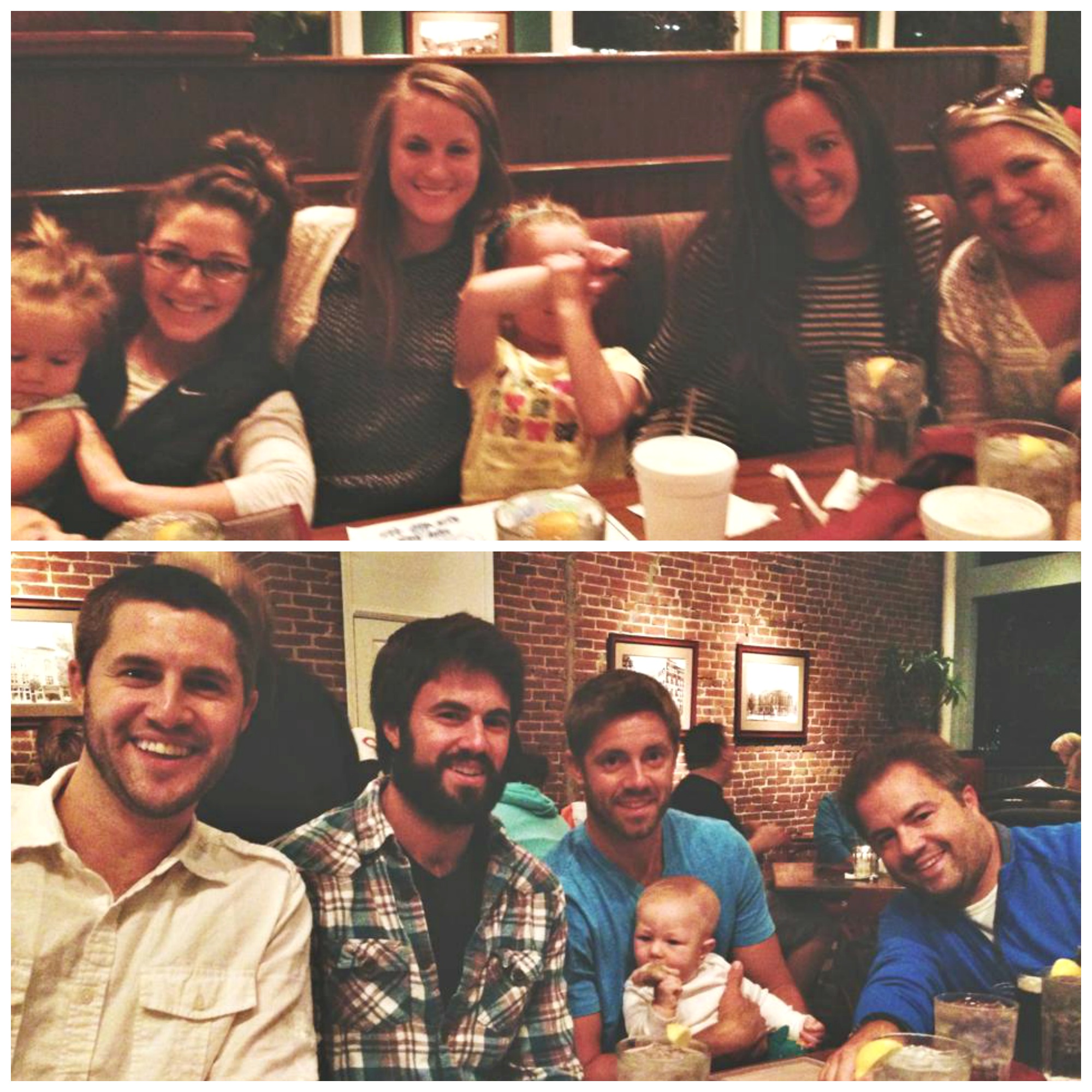 …shaved a brother's beard in stages…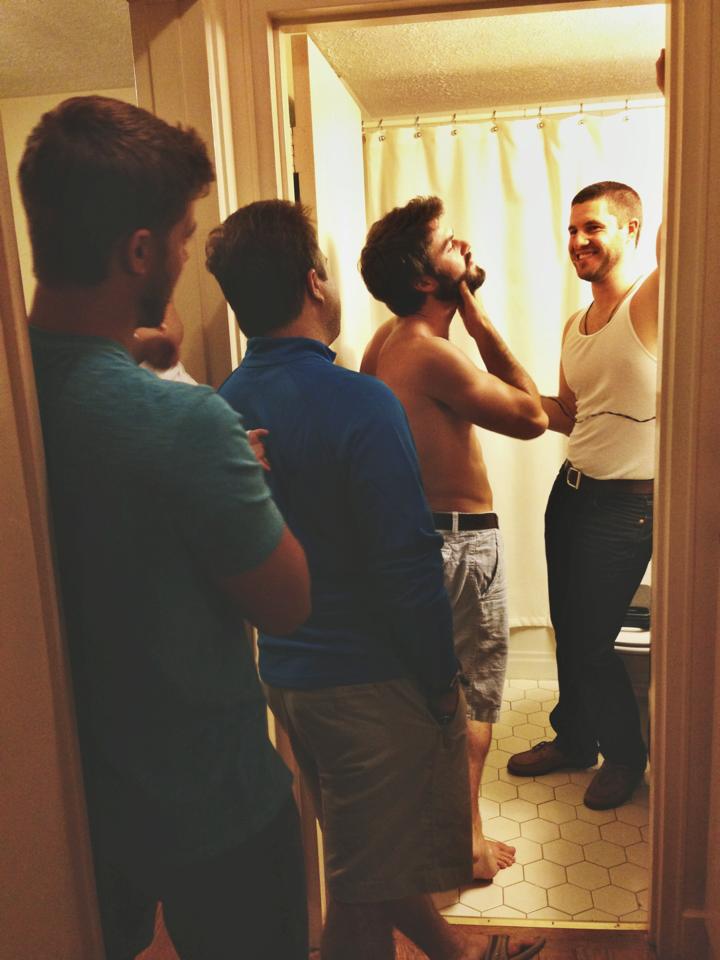 …and realized that the little ones love the alcohol as much as their parents and aunts and uncles.
What an awesome night.  We don't get to see each other all the time, so it was incredible to be together even if just for a little while.  Chatting and playing and dreaming big dreams together just did something very, very good to my soul.
Saturday was literally uneventful (except for getting Chinese takeout and watching The Holiday with Dave after he got off) so we'll skip right over that.
Sunday brought with it a gorgeous morning so I took full advantage and took a nice long walk around the neighborhood.  The afternoon was spent watching football, and then D and I went to the latest of late Masses after he was off from work.  Here's what I wore since you're pining:
Dress and sandals // Macy's
Now Monday is approaching like a freight train and I'm praying the kids will be wonderful little minions and get this week's party started on the right foot.  Three weeks until Fall break, woot!
How was your weekend?  Will the Fall be relaxed for you or even busier than the summer?
---
Follow along, won't you?
Bloglovin' // Facebook // Twitter // Pinterest // Instagram