It's official.  July is almost over.  Which means August is almost here.
And for those whose lives revolve around some sort of school year, August is the beginning of Fall, despite it's sweltering temps.
Not only does August usher in my favorite season, but the entire year.  I used to pine for August.  It held the wonder of a fresh year, the promise of new adventures, and the comfort of familiarity.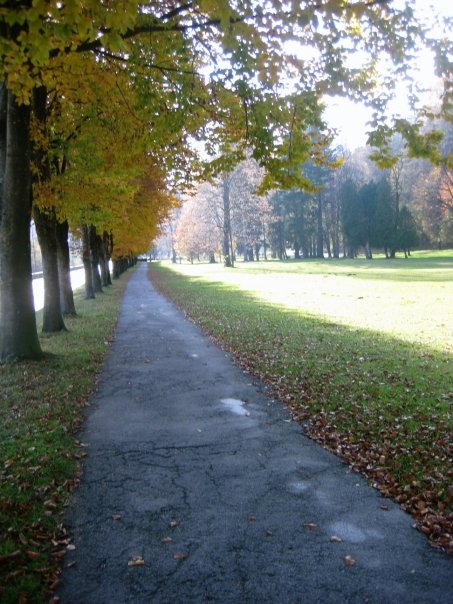 This year, not so much.
The arrival of this August brings with it a school year that makes me a bit nervous.
Not my school year.  No, I'm ready to get back to school, and with each passing day and in service I get more excited to see my students and to begin a fresh year, a second year, a wiser year.
No, the school year I'm dreading this August is David's.  Because once August rolls around, he will be working every single weekend for the next year.
That's right.  Every weekend.  That's the way the nursing classes and full-time work cookie crumbles.  Except for, you know, fall, Christmas, and spring breaks that roll around once every three months.
Now, don't get me wrong, I'm super grateful that D is able to work full-time, even when nursing school gets in-to-the-tense.  And I realize that in the grand scheme of things, one year of our life is no time.  Also, I know it's nothing compared to what Kelly Jo and Grace deal with or what many wives and mothers whose hubbies are in school go through (ahem, ahem, and ahem).  But it does stink a little bit, right?
Silver lining?  I think it may exist.  Maybe it will be even better coming home to Dave during the school week since his classes are in the mornings?  Maybe we will enjoy that quality time in the evenings even more so than the weekends?  Who knows. But what I do know is that all will be well because well, it just always is.
So as July departs and the time of freshly sharpened pencils, pumpkin spice lattes, football games, and the smells and bells of Fall kicks in, I'll be flinching a little at the prospect of the impending work schedule, all while knowing that the excitement and adventure the past years have held is yet again awaiting us this time around.
---
Find me here, too!
Bloglovin' // Facebook // Twitter // Pinterest // Instagram